Fans Are Concerned Kelly Ripa Isn't Eating Enough After She Shared What She Eats in a Day
Fans are worried for Kelly Ripa.
The 49-year-old co-host of Live with Kelly and Ryan with an estimated net worth of $75 million broke down everything she eats in a day for Food Diaries: Bite Size, a YouTube series from Harper's Bazaar. In the video published on March 18, 2020, fans took to the comments section to voice their concern after watching the mother of three detail what she eats in a day.
What does Kelly Ripa eat in a day?
This isn't the first time Ripa's opened up about what she eats in a day. The Emmy Award-winner has shared what she eats before, noting she sticks to a specific regimen year-round and favors an alkaline diet just like other celebrities, including Victoria Beckham and Kate Hudson.
In the latest conversation about what she eats, Ripa divulged details about her clean diet. She listed her go-to snacks (handfuls of raw almonds, pistachios, or cashews), what she has before bed (a "giant" cup of ginger turmeric tea), what she eats before going in front of cameras every morning (no "chewable foods," only coffee and a green powder mixed with water), as well as her favorite New York City spot for avocado toast (Cafe Gitane).
Ripa, who shares three kids with her longtime husband, Mark Consuelos, said she usually has "porridge" made of almond butter, cinnamon, and green apples for breakfast. And for lunch, which she eats at "such a weird hour," Ripa chows down on "a big salad of microgreens with avocado and toasted nuts on top."
As for dinner, she has "a smaller version of the same salad" with "some plant protein mixed in there" and in-season vegetables. When she's craving something sweet, Ripa reaches for chocolate covered almonds or cashews so she has "something 'healthy' in there."
Fans worry Kelly Ripa is 'constantly hungry' with her 'joyless diet'
Viewers had a lot to say about Ripa's diet after watching her Harper's Bazaar video. Many commenters were concerned about her food intake.
"Kelly's diet doesn't seem enough to sustain her," one person wrote. Another claimed she seemed to be in "full on starvation mode." "She must be constantly hungry," and "She barely eats anything a day," others commented.
Of the more than 240 comments, many brought up how boring Ripa's meals appeared. "Wow, what a joyless diet," one person wrote while another called her diet "jarring." Another person felt compelled to urge Harper's Bazaar to remove the video because, according to them, Ripa's video "doesn't promote anything healthy and balanced."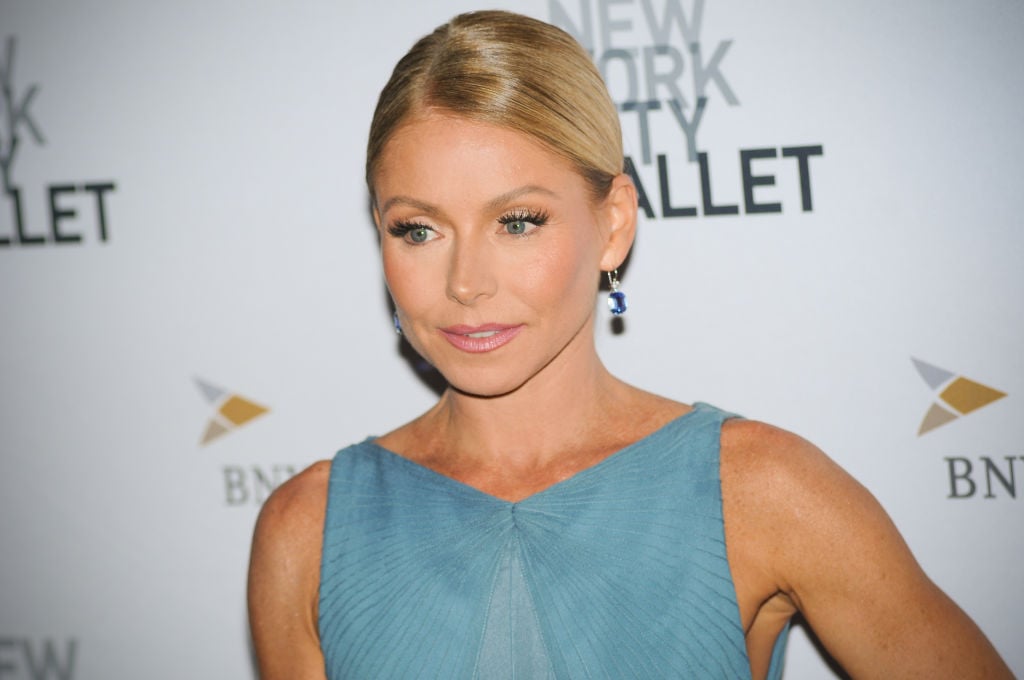 While many commenters were concerned with the extremely low-carb nature of Ripa's diet, others didn't want people to be quick to judge her eating habits or her physical appearance.
"Yeah she eats a lil less than us, but maybe she doesn't feel that hungry," one person wrote in Ripa's defense.
Another felt the "diet makes sense to the person's size and shape" considering Ripa's 5-foot-3-inch frame. Ultimately, many people wanted to put a stop to food shaming in the comments, as well as stop those who accused Ripa of allegedly having an eating disorder.
How to get help: In the U.S., call the National Eating Disorders Association at 1-800 931-2237. Or text NEDA to 741-741 to connect with a trained volunteer at the free Crisis Text Line.