Fans Are Conflicted About Khloé Kardashian's Daughter True Having a Brand Deal
Fans have mixed reactions about Khloe Kardashian's daughter True having sponsored content for Pampers diapers. Is she too young to have a brand deal?
Khloé Kardashian's daughter True Thompson is following in her famous family's footsteps — she already has her first brand deal at just 2 years old! While True is sweetly representing Pampers Easy Ups diapers, fans are finding it a bit odd to see a toddler who is an influencer. Not everyone hates the idea, but some are calling Kardashian out for using her child for endorsements.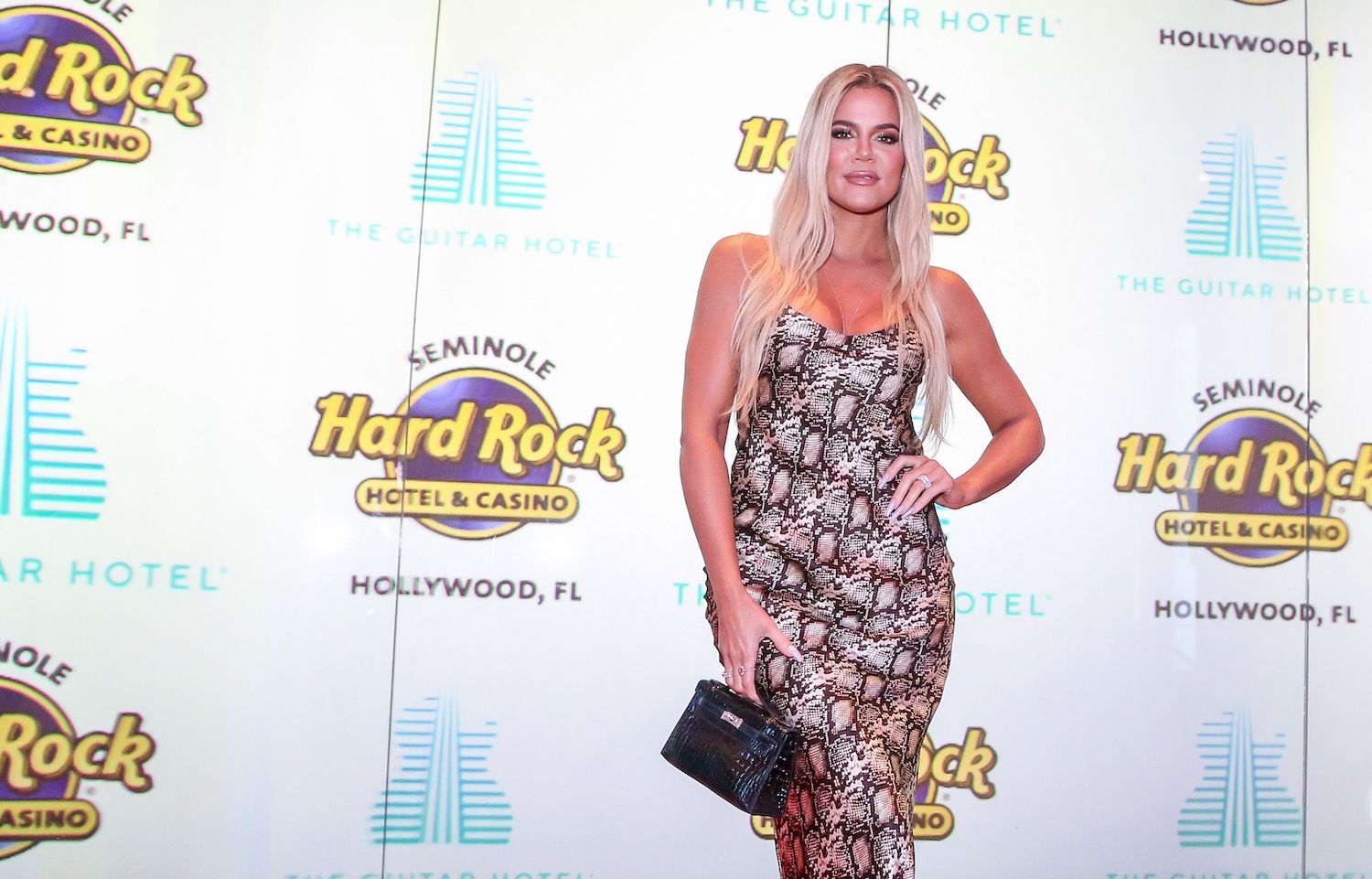 True Thompson models Pampers
Kardashian showed off True's new promotion on her Instagram Story — the mother and daughter are teaming up with Pampers for their Easy Ups potty training pull-ups. Kardashian noted that she's been working on potty training with True during the quarantine.
In the Instagram Story, True played with the Pampers boxes, featuring Trolls, and modeled the product.
"I never thought I would be such a stage mom but goodness my girl is cute! I'm obsessed with her and she's obsessed with her Pampers," Kardashian noted in her Story.
Some fans were against the sponsored post
Some of Kardashian's fans weren't on board with the partnership and sponsored post. A Reddit discussion kicked off when one fan wrote, "True's first brand deal: thoughts??"
Not everyone thought it was the best move. "She looks so cute, but I don't know how to feel about it lol. Have the other kids ever had brand deals?," one Redditor asked. Another fan added, "This is a bit much for me. I don't think it's bad per se but its a bit weird."
Another Reddit user commented, "It's weird," adding, "She's a baby and she looks like she's about to walk a runway. It's also not HER deal because she's a kid and doesn't know what's going on. Which makes it worse imo."
"I feel it's tacky af to pimp your toddler, especially when she doesn't need the money," another fan stated. "I personally think it's pretty gross to peddle your child for money, but to each their own, I suppose," one Redditor commented.
Others supported the opportunity
Not everyone thought it was wrong, however, with many fans sharing their support of Kardashian working with the diaper company. "I see nothing wrong with this," one Redditor noted. "True is two which is the age that potty training normally starts. So Pampers reaching out to Khloé and True to promote their product specifically made to help potty train toddlers is a no brainer. This actually makes more sense to me than Kylie using Stormi to promote her makeup. 2 years don't wear makeup but they do wear pull-ups."
"I thought the same thing. It's a product that she would realistically use," another Redditor noted.
Others believed that Kardashian is likely using the opportunity to bank some money for True's future. "Khloé already has a lot of money so it's not like she's in desperate need to make money for True. I'm sure whatever money True makes from this deal gets put away in a trust or something," one Redditor noted.
Another fan agreed, sharing, "I think it's a gorgeous photo of a gorgeous little girl and if Khloé is as savvy as I think she might be, I'm betting the proceeds are going into a trust for True and if that's the case, I think it's great. Honestly True is all over Khloé's Instagram anyway she might as well be making money off the exposure."