Fans Are Confused About Khloé Kardashian's Face and Plump Lips in Her Latest Instagram Pics
Khloé Kardashian's fans have been trying to figure out why her face looks so different than it used to, but with every new photo she posts on Instagram, they grow more confused. Kardashian's latest Instagram selfies have her fans once again scratching their heads, wondering if she's had surgery or is just using filters and PhotoShop to manipulate her look.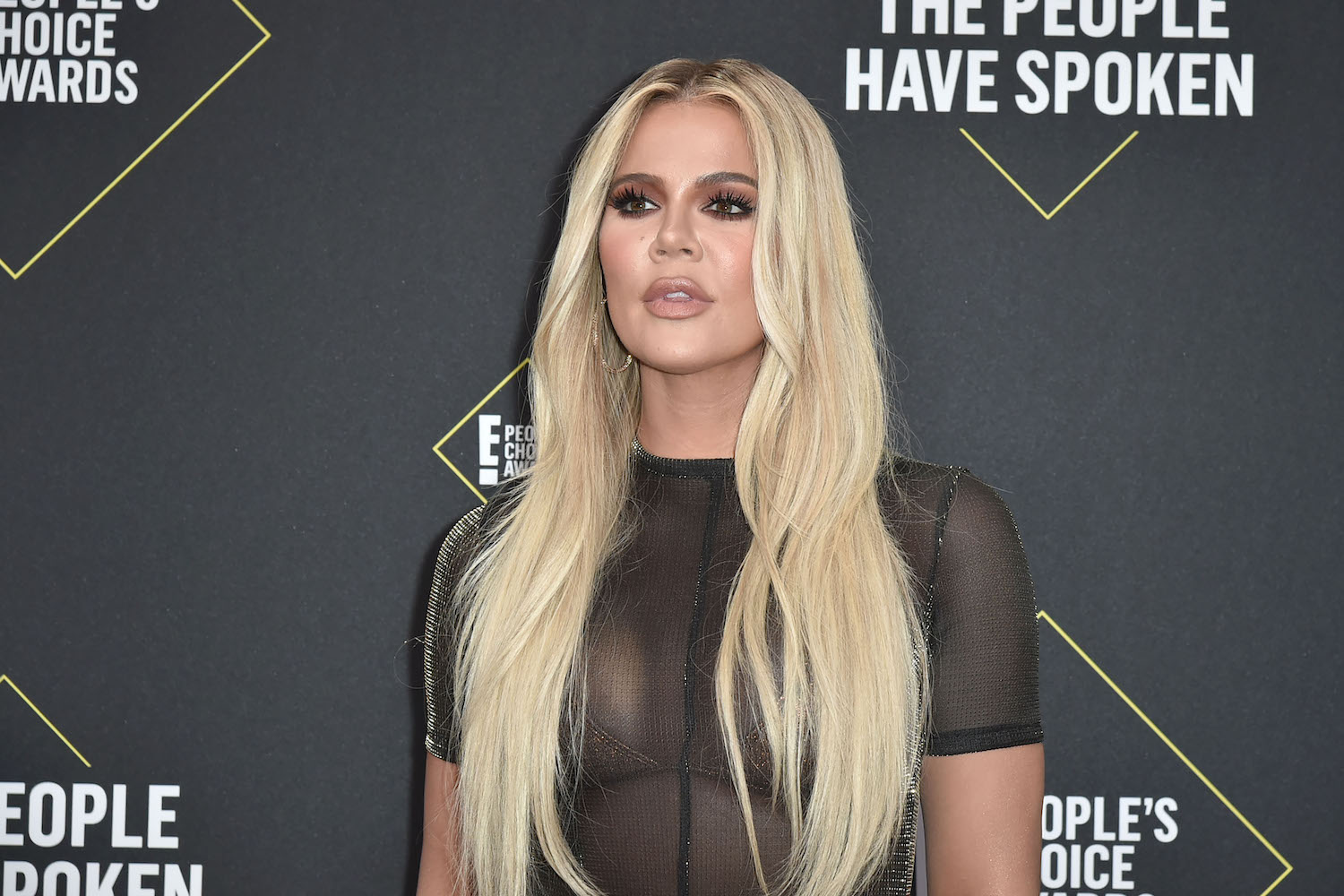 Kardashian's new selfies feature pouty lips
In a series of selfies posted on Instagram on July 11, Kardashian shows off ultra plump lips, long nails, and winged eyeliner. It's not a huge departure from the newer look she's been sporting, but fans are still debating why her face seemed to have changed so drastically.
Fan comments on her Instagram post revealed that many people wanted to know why she is leaning on editing and filters to change her face while others still can't believe how unrecognizable Kardashian looks these days.
"Who is this person we literally don't know," one fan commented, with another commenter agreeing, writing, "Exactly! So sad that she felt she had to change her entire face and body and voice."
Other comments included, "What happened to your old face?," "Girl u look different AGAIN," and "Oh don't get me wrong, she's gorgeous. I just miss her natural face."
Some fans couldn't get past her over-plumped lips, as one fan said, "Doing too much. Relax your mouth" and another fan replied, "She can't. Too injected!"
"Lip filler is now too much," another fan remarked.
Did Kardashian get lip fillers?
Kardashian's pouty lips have been the subject of discussion in the past and in 2019, she turned off the comments on an Instagram post to silence the haters.
Whether the plumper look is achieved by makeup or lip fillers, it's unclear. A source told Hollywood Life in May 2019 that Kardashian had not had injections. "She swears she hasn't done any fillers at all, she says she's still scared since the last time she did fillers (in her face) she hated them so much," the insider claimed.
They continued, "Khloe has nothing against lip fillers, they just aren't for her. She tried them in the past and hated them and has always said she won't go there again,' an insider tells the outlet."
Is she starting to look like Kylie Jenner?
One of Kardashian's social media posts last week had fans doing a double-take because she looked so much like her sister Kylie Jenner. The photo was posted on July 7 with the caption, "Tie Dye @talentless. I look so young in this photo. I love it! Lol maybe it's the hoodie?!"
A Reddit discussion kicked off about the pic and her fans were plenty confused. "Wait — this is Khloé?? That's willlld. Kim, Kylie, and Khloé are literally morphing into the same person," one Redditor noted.
Others agreed, with Redditors chiming in to say, "totally thought this was Kylie" and "honestly thought it was Kylie at first."
"I never in a million years would've guessed that that's Khloé," another Redditor commented.
Some people wondered if Kardashian was playing a joke on fans, however, as they noticed she had a scar on her leg. "It's Kylie, guys. I think Khloé posted her as a self-deprecating joke. Everyone says that Khloé photoshops herself to look like other sisters, so she posted another sister and wrote that it's her. Look it's Kylie, there is a scar on her leg," one fan explained.  
Kardashian's newest Instagram selfie had people again comparing her to Jenner. "Now a days u can't tell Khloe from Kylie!!!," one fan commented, while another fan wondered, "Tell me why I thought this was Ariana Grande."