Fans Are Confused About Kourtney Kardashian and Addison Rae's Friendship After Latest Instagram Activity
Kourtney Kardashian and Addison Rae's friendship continues to confuse Kardashian's fans, with many unable to wrap their heads around what the two could have in common. With the Poosh founder and TikTok star's latest Instagram Story, the confusion is at an all-time high.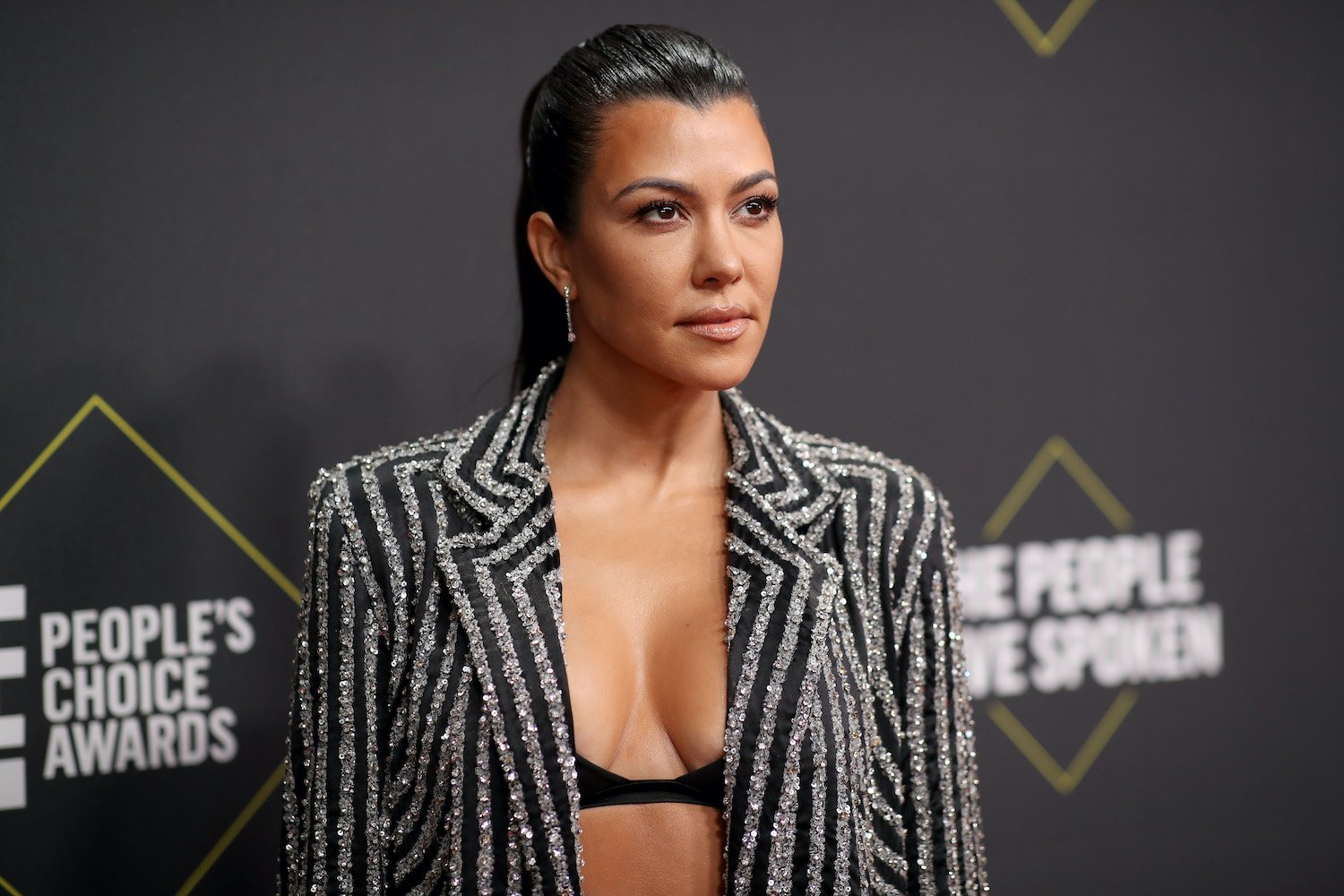 Kourtney Kardashian and Addison Rae became fast friends
Kardashian and Rae actually connected because Kardashian's son Mason Disick is a huge fan of the TikTok star.
The two met through a friend, Rae explained on The Tom Ward Show and "got really close."
"I met Kourtney through a friend, through David [Dobrik]," Rae shared. "We surprised Mason, because Mason liked my videos on TikTok."
The two became fast friends through that interaction. "I kind of just stuck around and we got really close," she added. "We started working out together. We did a video on her YouTube of us doing a butt workout and stuff, so that was fun."
Fans say they 'can't deal' with Kourtney Kardashian and Addison Rae's friendship
Both Kardashian and Rae have shared their hangouts with the world on social media, as each has posted photos and videos of the time they spend together.
With every new image and video comes even more questions from their fans, however.
A Reddit discussion kicked off when one Redditor vented, "I can't deal with this friendship," posting the pic Kardashian had posted on her Instagram Story of her and Rae. In the photo, Kardashian took a selfie in the mirror as Rae was spotted going down the stairs behind her.
Many fans chimed in to say how "weird" and "cringey" it is for the two to be close and others have theories about the relationship. "I think Kourt is training her for a TV show like KUWTK but for Addison's family," one Reddit user guessed, while another user shared, "Kourtney seems to enjoy hanging out with younger people (Kendall and her friends) and I think Addison more wants clout from the friendship."
Not everyone has an issue with it, however, as one Redditor noted, "If they're happy being friends, and not hurting anyone then what is the problem? Yes it is unusual, but have people never seen large age difference friendships before?"
Addison Rae said the Kardashian family 'inspires me'
In August, Rae shared with E! how getting close to Kardashian has allowed her inside access to the famous reality family. "I've had such an amazing time spending time with Kourtney and meeting the family," she explained. "They're all just such loving people that genuinely care about each other. That just continuously inspires me."
She continued, "They all have such an amazing bond that I always valued in my family, so it really just makes me love them even more as people, because not everyone gets to see every second. It just really shows you how genuine they are. It's not all just for the show, it's how they really are."