Fans Are Convinced Cardi B Is Pregnant After She Shares Photo of Interesting Late Night Snack on Instagram
Is Cardi B pregnant with baby number 2? That's what fans seem to think after the rapper shared a photo of a bizarre food combo with followers on Instagram. Though eating foods out of the ordinary is nothing new for the Cardi, some believe that her most recent late-night snack choice is a hint that she is expecting her second child.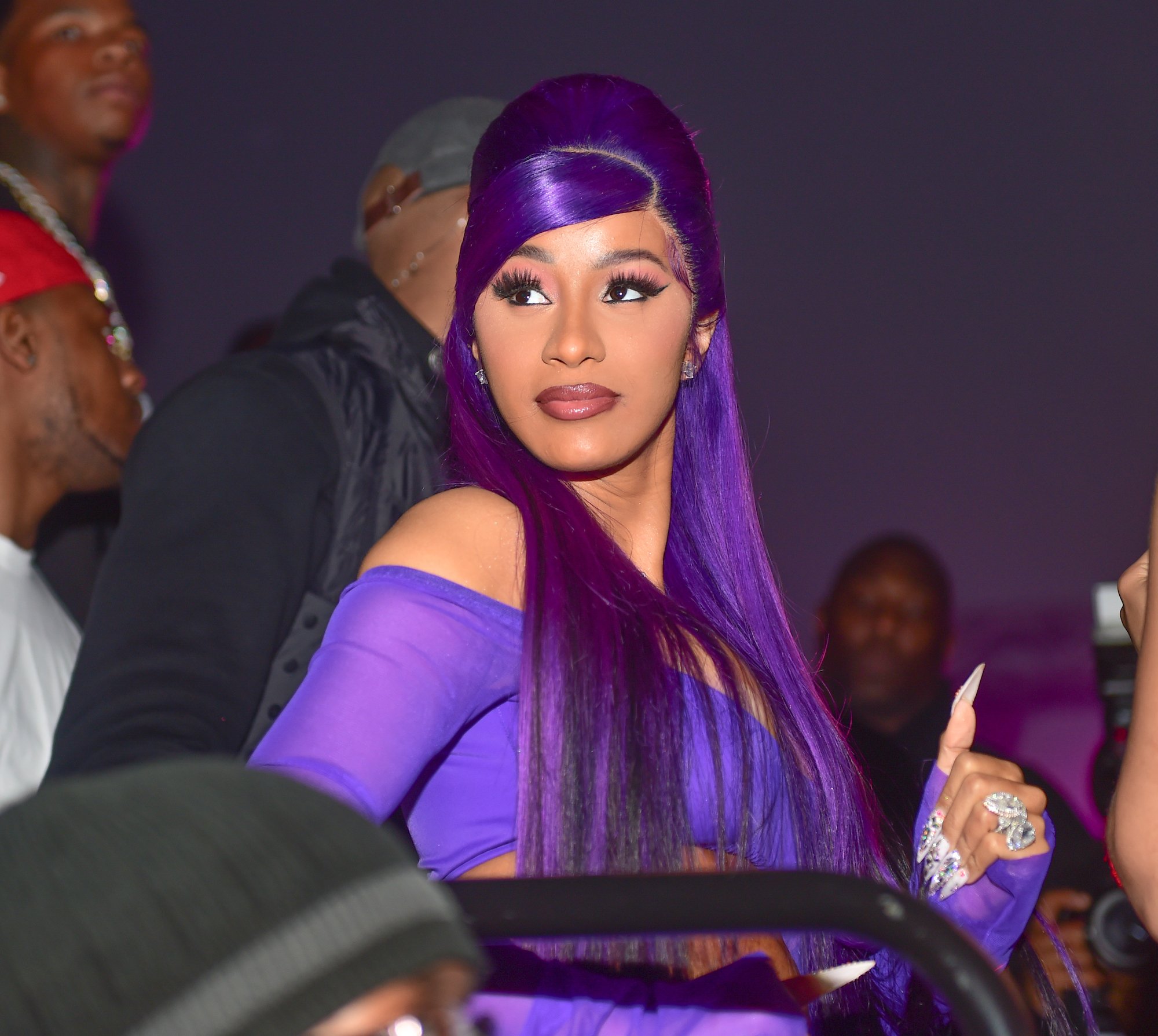 Cardi B's latest Instagram post has sparked pregnancy rumors
On Sept. 20, Cardi B took to Instagram to share a photo of chocolate chip cookies topped with ketchup. After she posted the snapshot to her feed, many people took to the comments to share their reactions to the interesting snack.
While some believe that topping cookies with ketchup is a crime against humanity and all-around gross, others were convinced that this weird food combination is a hint that the "WAP" rapper is pregnant with her second child.
Shortly after the post was shared, many fans began flooding the comments with things like "Aw you pregnant," and "U must be pregnant again."
Some even pointed out that eating weird foods is a sign that a woman is pregnant and are certain Cardi is currently expecting her second child (she's already a mother to 2-year-old daughter Kulture).
"Preggo craving??" one person asked. "She has to be pregnant," another follower penned. "Oh yeah you pregnant Belcalis cause wtf," someone else wrote.
Cardi B has expressed her desire to have more kids
While it's yet to be confirmed or denied if Cardi is pregnant with her second child, there is a chance she could be welcoming another baby sometime in the near future.
Just last year, the "Bodak Yellow" rapper revealed her plans to give daughter Kulture a sibling, telling fans on Instagram Live that she would be ready to have another baby after completing her album and tour.
"My plan is to take a couple of months working on my album," she said, according to iHeart Radio. "And right after I finish my album, I'm going to rehearse for tour. I'm already working on a tour deal. Point is that everything is going good. After my tour, I want to have a kid. I wanna have another kid."
However, Cardi's now ex-husband Offset had a different sentiment while sitting down with Us Weekly back in April 2020.
When asked if he and the Grammy winner would be expanding their family soon, the Migos rapper revealed that he and his wife were focused on other things at the moment.
"I want [Cardi] to stay focused," Offset explained. "She's on her album. I don't think that would be fair to her fans or her or her career. So nah, not right now."
He continued, "Just let her get her second album out and get her a big tour behind that and just spread her wings a little bit more. She's not new, but she's new."
Cardi B and husband Offset recently called it quits
Though Cardi and Offset planned to have more kids eventually, it seems like expanding their family is no longer in the cards for them as they recently called it quits.
On Sept. 15, sources confirmed that the Bronx native had filed for divorce from the "Bad and Boujee" rapper after three years of marriage.
While it's been confirmed that Offset's infidelity played a big part in his wife ending their relationship, rumors have swirled that she filed for divorce because he is expecting a baby with another woman.
However, insiders close to Cardi told Page Six that that rumor is "super false."
"There is no other child," the source said. "No baby is on the way. That rumor is super false. Cardi is thinking of her child and wants everything to be amicable. She's evolved over the years and continues to."
Even though Offset isn't welcoming a baby with another woman, the question of whether he and Cardi have a second child on the way still remains.
While fans are convinced the rapper is expecting, we'll just have to wait and see if their pregnancy speculation turns out to be true.