Fans Are Convinced Jordyn Woods Just Trolled Khloé Kardashian and Tristan Thompson With Her New Face Mask
Jordyn Woods is selling her very own face masks that include a quote that many believe may be a direct diss toward Khloé Kardashian and Tristan Thompson.
The model recently debuted the mask, which has "I DON'T NEED YOUR SITUATION" written across the front in large letters, by posting a couple of selfies of herself modeling it in various colors. While the quote might not seem like a big deal to some, it is to fans who've been closely following the Woods-Thompson cheating scandal since it first made headlines.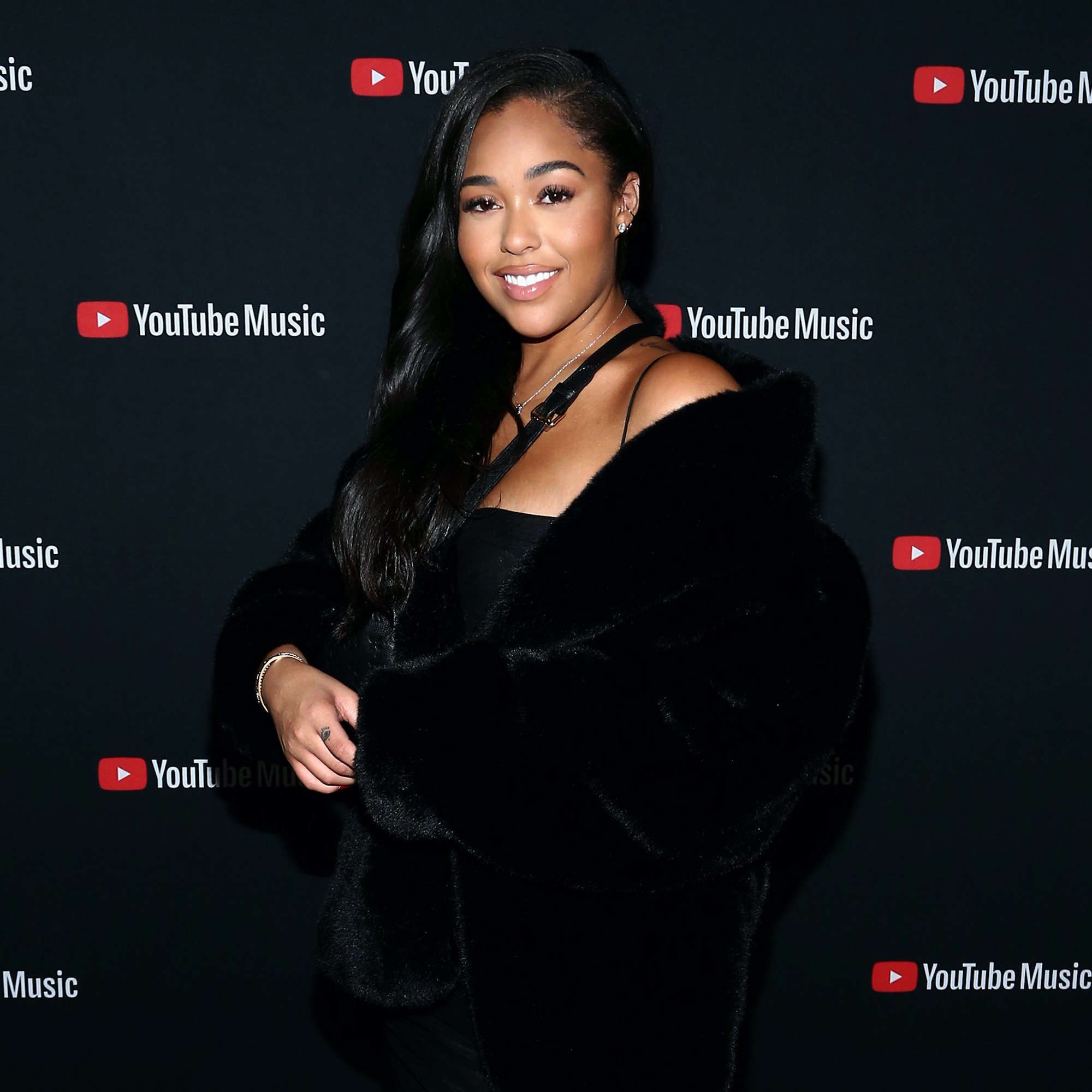 Woods is cashing in on the coronavirus
Did Woods just troll Kardashian and Thompson with her new face masks? That's what fans seem to think after the model debuted her new merch that sells for $10 a pop on her website.
Woods showed off the new masks, which come in a variety of colors, on her Instagram. Not only do the face covers have "I DON'T NEED YOUR SITUATION" written across the front, but Woods also has her name written under the quote in small font, making it clear she's attributing the catchphrase to herself.
In the caption, she wrote, "DECIDED TO DELIVER WHAT YALL ASKED FOR!!! WE DONT NEED YOUR SITUATION COVID!!! LIVE NOW www.jordynwoods.com."
While the model says in her caption that the quote is a reference to COVID-19, her loyal stans seem to think differently.
After the model shared the post to her feed, fans quickly swarmed her comments by pointing out that that they know good and well the catchphrase has nothing to do with the coronavirus.
Instead, devote fans noted that the catchphrase is one the model created last year amid the Tristan Thompson cheating scandal and are convinced she's low-key trolling the NBA player and Khloé Kardashian with this new merch.
The model's infamous catchphrase came during her Red Table Talk interview
For those of you who need a little refresher, Woods found herself in the middle of a massive scandal back in February 2019 when it was alleged that she hooked up with Thompson while attending a house party.
Though Woods and Thompson initially denied this claim, the model later admitted during an appearance on Facebook Watch's Red Table Talk that she and the athlete had kissed but didn't do anything more than that.
Woods also claimed that she wasn't intentionally trying to start trouble, reciting her now-infamous catchphrase that lives on her face masks.
"I'm no home-wrecker," she told host Jada Pinkett Smith at the time. "I never was trying to steal someone's man. I don't need your situation."
But despite shutting rumors that she "hooked up" with the NBA player that night, the Kardashian-Jenners believed otherwise and quickly ousted both Woods and Thompson from their inner circle.
While Woods still seems to be on none speaking terms with the famous family, Thompson has since made his way back into their cohort and has reportedly rekindled his relationship with Kardashian.
Woods has since healed from the scandal
Once her life began to shift, and she no longer had the Kardashian-Jenner family around her, Woods struggled to adjust to her new normal.
But despite the scandal taking a major toll on her at first, Woods has since come to terms with what happened and has fully moved on from the drama.
"You take everything you think you know for a whole decade, the people you think you know, the life you think you know, everything that you've grown up doing and you take it all away from someone. I didn't even know how to feel," the model recently told Natalie Manuel Lee on the YouTube show Now With Natalie.
She added, "It's easy to beat yourself up over things you could've done differently, but you can't hold on to what you could've or should've done. You just have to accept what actually happened and then you can let it go. I think that letting go of shame is learning how to accept what's happened."