Fans Are Convinced Khloé Kardashian Is Pregnant Because of Her Instagram Activity
Is Khloe Kardashian pregnant with baby number two? Fans are convinced that Kardashian might be pregnant again due to her Instagram activity, but are they reading into it too much? Pregnancy rumors are nothing new, but some of her fans think they figured it out.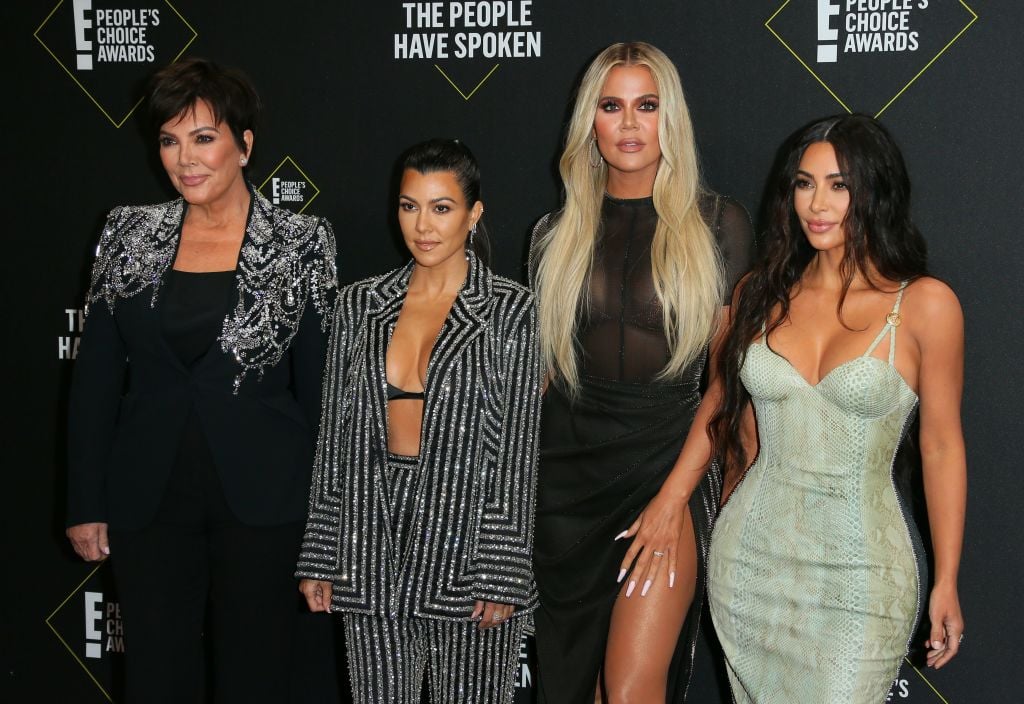 Kardashian discussed having another baby on 'KUWTK'
During an April episode of Keeping Up With the Kardashians, the reality star discussed her dating life with mom Kris Jenner and the subject of having another baby came up. Jenner thought that freezing her eggs should be an option but Kardashian said she doesn't feel any need to have another child right now.
"Do you want another baby?," Jenner asked, and Kardashian answered, "Not now, no."
"If I want to, I will one day, I just don't care to," Kardashian continued. When her mom suggested, "You need frozen eggs," Kardashian assured her mom, "I'm not worried about it."
Fans think Kardashian may be hiding a pregnancy
Some fans think that Kardashian's Instagram activity might be a clue that she's pregnant again, with a discussion about the matter kicking off on Reddit.
Reddit user fineline28 posed this possibility: "I've seen a lot of theories speculating that Khloe is pregnant lately, and I haven't watched the last two episodes so I'm a little behind but I do think it's a little strange that she hasn't posted anything on her instagram except for throwbacks lately. I understand we're all in quarantine with nowhere to go and she probably isn't getting glam, but the rest of the sisters have still posted some current selfies on their stories and things like that. I just counted bc I have no life and her past 8 photos out of 15 recents have all been throwbacks. Thoughts??"
Some users agreed with this possibility, pointing to the recent episode of the reality show where Kardashian discussed freezing her eggs and having her ex, Tristan Thompson be the father.
"I think your theory is right," another Redditor answered. "Tristan has played more of a presence on the show than I think any of us would've liked, and I think it's beyond the reasoning that he is True's dad. Seems like the show has been trying it's best to give him a redemption arch — because they know he's not going anywhere (and, most likely, will be Khloe's next child's father as well)."
They continued: "There's already speculation (and I say speculation because there's been no official statement on it, but shy of that it is confirmed) that Tristan and Khloe are, or at least have partially been, quarantining together. And there is not much to do during quarantine besides, well… you know."
The user further explained how the discussion about freezing eggs might be a way for the show to "soften the blow to the fan base that they know does NOT like Tristan."
There was discussion about some of Kardashian's posts
One Redditor pointed out how Kardashian has been posting content about her Good American line, which may or may not be current. The fact that these posts showed "her stomach was just FLAT abs — nowhere to hide a baby belly," they wrote, is something to consider, but there was discussion about whether the videos she posted were recorded earlier.
"Just because the clothes are newly released doesn't mean the photos are new. She gets the clothes way before they're released and she could've taken those photos a while ago," one Reddit user argued.
Another Redditor gave the most recent footage of Kardashian a good look, as she was part of the social distancing birthday party celebration for sister Kourtney. "In the posts of Kourtney's drive by birthday, she does not look pregnant at all," they wrote. "There's some side views of her, and believe me, I was scrutinizing her since I was thinking she was."
One Redditor made this excellent point about pregnancy rumors: "People keep saying she's pregnant every week so eventually someone will get it right, I think she will be maybe by the end of the year but I don't really think she is right now."