Fans Are Convinced Nick Lachey Secretly Sent Ex-Wife Jessica Simpson a Gift Behind Vanessa's Back
Did Nick Lachey secretly congratulate his ex-wife on her children's births? Fans think it could be true.
It's been more than a decade since we all became obsessed with Jessica Simpson and Nick Lachey via Newlyweds on MTV, but with Simpson's new tell-all we're discussing this former it couple all over again. Their ill-fated romance was one of the defining relationships of the early 2000s and will always have a special place in our hearts.
Now both halves of the former whole have moved on, with Nick Lachey marrying Vanessa Lachey (nee Minnillo) and Jessica Simpson starting a family with former NFL tight end Eric Johnson. But even though these two former spouses have new lives now, their names keep coming up together.
Case in point: on a recent Today show interview, Lachey and his wife Vanessa were praised for taking the high road by sending Jessica Simpson a gift for her new baby. The only problem? The Lacheys claim they never sent it.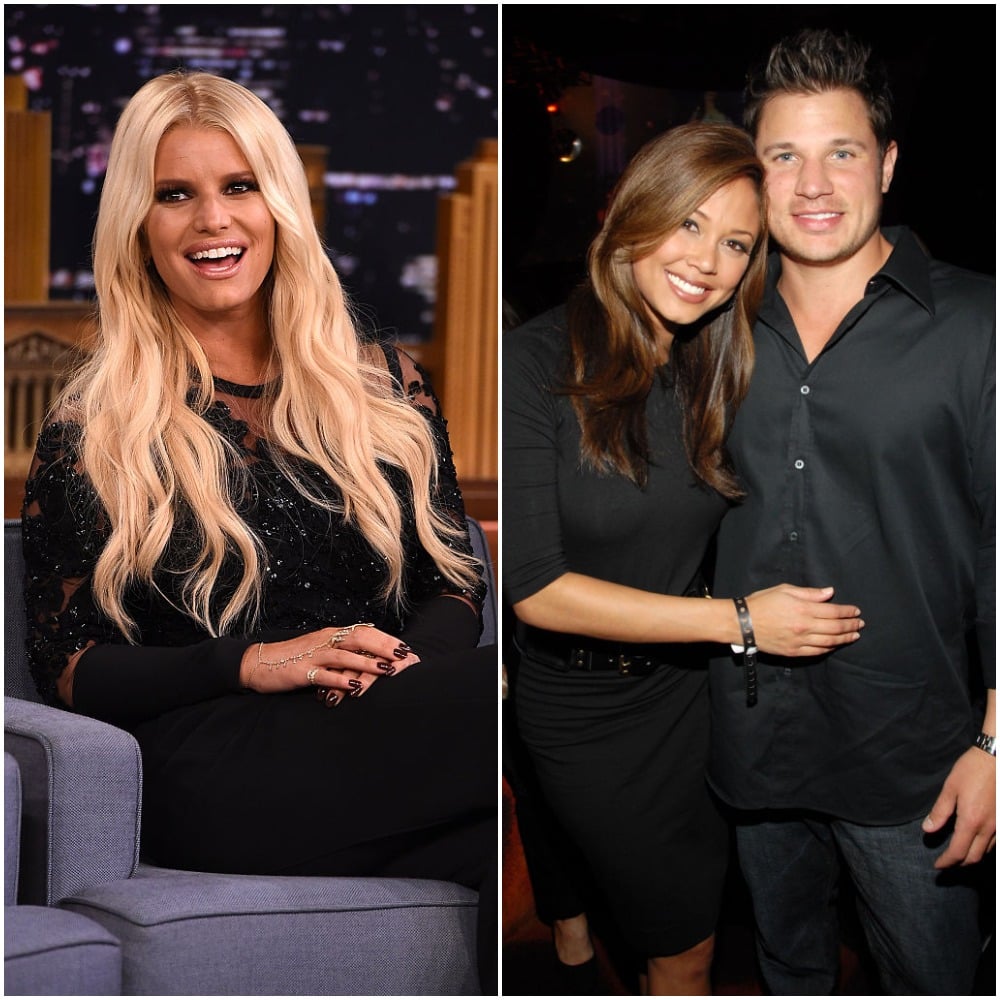 Jessica Simpson claimed Nick and Jessica Lachey sent her a gift
The rumor started when Simpson told Hoda Kotb that Nick and Vanessa made a big impact when they sent her a congratulatory present to help her welcome her children. "They sent me something beautiful when we had our children," Simpson said on the segment.
Even though Nick and Jessica had a very public divorce, they're on good terms now. Ultimately, they split because they were two very different people who were never suited to being married.
"We meant a lot to each other and we always will," she wrote in Open Book, "I want to be very respectful because I married him for a reason and we were together for seven years for a reason."
Nick and Vanessa Lachey said they never sent her anything
Things got awkward on Today when Nick and Vanessa denied sending Simpson any gifts for any reason. "I feel bad. I'm sorry, but you said somebody sent her … It wasn't us," Vanessa said.
"What'd you send her?" Nick asked his wife. She replied, "I didn't! I don't know her address. But thank you, whoever sent it from us!"
"Maybe Nick did," Kotb suggested.
Fans are convinced Nick Lachey sent Jessica Simpson the gift secretly
Both Lacheys deny congratulating Simpson with a baby gift. But that didn't stop fans from speculating that Nick sent the gift without his wife's knowledge.
"When I first saw that interview, I knew immediately he sent that gift without Vanessa knowing," one Twitter user wrote.
"This is excruciating," another agreed. "Who sent a gift to Jessica Simpson? Did she even get a gift? Did Nick do it and had to panic lie to Vanessa? SO MANY QUESTIONS."
It doesn't really matter who sent Jessica Simpson a present
In reality, a fan of the former couple probably sent the gift as a joke, but they obviously did a good job making it look convincing if Simpson fell for it. Either way, it was a sweet sentiment.
Whether Nick sent the gift or didn't, he admitted he has a deep respect for his former relationship just like Simpson has for him. "Certainly happy for her and her life and how she is happy for us. There's definitely a mutual respect there. Obviously it was a long time ago. We've all moved on," he said during the interview.