Fans Are Convinced the Kardashians Post More Personal Updates on Secret Instagram Accounts
All the Kar/Jenners have the kind of social media presence that most people can only dream about.
They may compete against each other for the highest number of followers, but in the world of Instagram, they are at the top of the heap. In fact, their Instagram feed has become so chock-full of sponsored posts that people are getting a little sick of it. 
But a recent comment from Kim got people wondering: are the Kar-Jenners hiding something? Is it possible that they post about their real lives on secret Instagram accounts?
Kim Kardashian let a secret slip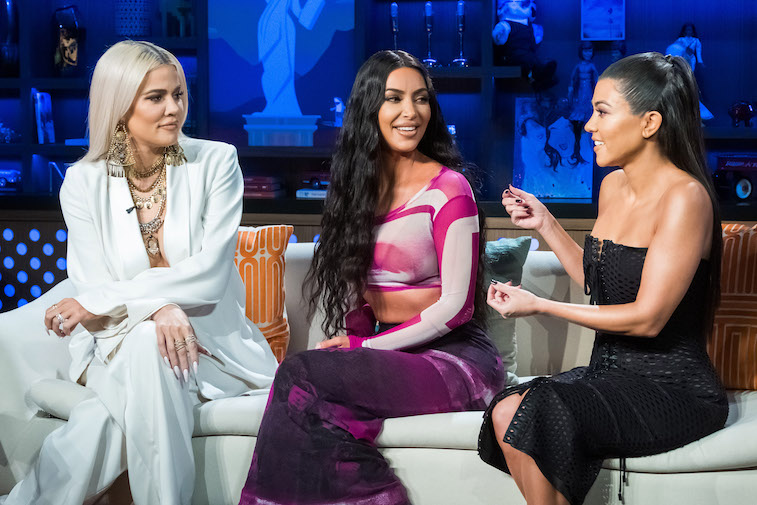 While she's social distancing with her family at home, Kim has been going through old pictures. She posted a picture of herself with her mom and her grandmother MJ. She wrote on the post, "Fun fact my grandma has a creep IG account to see what were all up to."
Maybe MJ didn't mind having the fact that she has a finsta (for "fake Instagram") revealed. But the idea got fans wondering.
They might want to stay secret
Although the Kar/Jenners have profited a great deal from their Instagram accounts, they've also taken a lot of scrutiny and criticism because of them. People watch their feed so closely that they notice instantly if an ex-boyfriend comments on one of their posts.
No detail is too small for the public to notice and condemn. That constant judgment must get old, even for a family that loves to be in the spotlight as much as they do. 
It seems like no matter what they post, the Kar/Jenners are going to get angry comments. People get upset at them for not donating to charity, or for not donating enough. They criticize them for flaunting their wealth while other people are struggling, and they also get mad when they try to seem relatable.
All in all, it would be understandable if they wanted to have finstas just to post about their real lives without all the negative attention.
Do they have secret accounts?
Kim's comment about MJ's secret account got people thinking. A recent Reddit conversation was centered around the idea that the whole family might have secret accounts. And fans seem to be pretty convinced that they do.
"MJ has a private insta," one commenter said. "This has me wondering what Kim, Kylie etc post to their private Instagram accounts." Someone mentioned how commercial the public accounts have become, "At this point their "public profiles" are straight ads so their finstas are prob waaaay more personal."
One fan pointed out that Kim should have kept MJ's secret, referring to a recent scandal when an Instagram account that people claimed was Demi Lovato's finsta was discovered. "I wonder is MJ really wanted that info out there. What timing to with Demi having her finsta outed."
People speculated about what their private accounts might look like. While some said that they probably would be less interesting than you'd expect, others disagreed. "Probably like all the photos they posted way back in the day, hanging out with friends and less posed shots. They would be interesting to see, have they said they all have private ones?"
Have they admitted to having private accounts? The answer to that is…maybe. Kourtney once revealed on KUWTK that Kylie and Kendall have finstas. Khloe followed up by admitting she has one too, but she said that she doesn't see the point of them, and she's only posted on it once.
So it's definitely possible that all the Kar/Jenners have finstas and they're posting all the interesting things there. But then again, when you consider how much they're willing to share with the world it's hard to imagine that have any secrets left to keep.