Fans Are Convinced the Kardashians Won't Hold Onto Their Spotlight Much Longer
What goes up must come down, and some fans of Keeping Up With the Kardashians think the show, and its stars, already peaked years ago, and have nowhere to go but down. While surely they will lose their position in the spotlight eventually, it's hard to say when exactly that will happen, but some speculate that the spread of coronavirus (COVID-19) and the shifting priorities it's causing worldwide, may quicken the process of their fading shine.
When do fans think the Kardashian-Jenner family's fame peaked?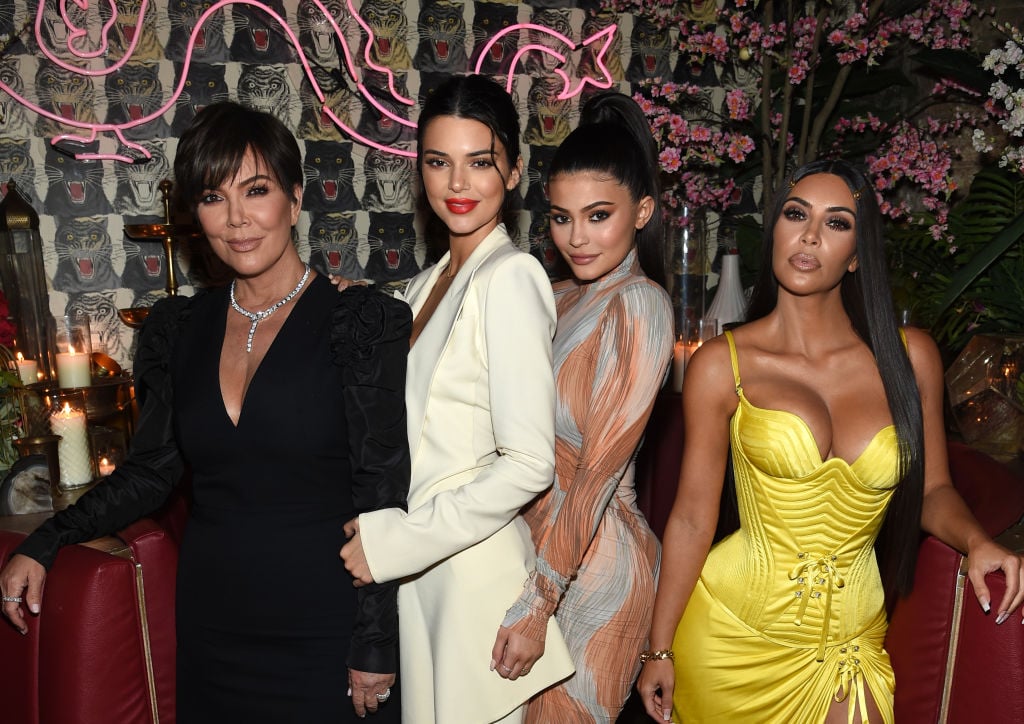 If the show is on the way down, that begs the question of when its peak occurred. According to some of the reality show's most active fans on Reddit, the consensus among fans is that the show hit its highest heights around 2017.
One fan wrote: "2015-2017 was the peak. Like I remember they were absolutely massive when they went to Kanye's TLOP listening party at Madison Square Garden with the fur. They were like family royalty." Several others in the thread agreed, specifically nailing down 2017 as their peak year.
2017 marked the ten-year anniversary of the show, so if fans are right about that being the peak, the reality TV family has still had some seriously impressive longevity. With momager Kris Jenner at the helm, the family learned how to capitalize on the fame they already had and grew it to greater levels of success, a feat their early 2000s contemporaries, such as Paris Hilton and Nicole Richie, never quite managed to accomplish.
Some fans aren't so sure a downturn for the Kardashian-Jenners is on the horizon
While many fans expressed the sentiment that no one really cares about the family anymore, others disagree.
"They aggressively market themselves and keep going, they can easily pay media outlets to put stories out about them more than ever now. I don't think they'll wane unless they want to…" one dissenter wrote.
"I don't see any significant fall. Obviously they'll fall off at some point, but kuwtk trended when both episodes aired, their presence is still very strong, they keep getting richer, and they're still experiencing new things," another commented.
Others cited the pandemic as a reason why they are indeed on the downturn saying that in the aftermath of it all, people will have an "'eat the rich mentality ' more than ever."
Fans aren't the only ones wondering how long the Kardashian-Jenner reign can last
In a recent Vanity Fair article titled "Now That Every Star Is Revealing Their Life on Instagram, How Are the Kardashians Keeping Up?" writer Mariah Smith poses the question: "When you can't contrive a reality, what does your real reality look like?"
It's a valid point. Not only may fans grow weary of how the family flaunts their wealth in these tumultuous economic times, but they will no longer have the market cornered on the biggest selling point of their show: giving fans the chance to get an intimate look at the lifestyle of the rich and famous. These days, with more and more celebrities opening up their private lives to the world, even broadcasting full shows from home, where is the Kardashian-Jenner family's advantage?
Through the article, Smith laid out the current state of each family member's social media feed to give an idea of how they are all fairing in isolation. The most notable shift occurred with Kourtney Kardashian, who has taken to posting cryptic Bible verses that seem to imply the virus is a punishment from God.
Kris Jenner went ahead with announcing her collaborative perfume launch with Kim Kardashian West for KKW in anticipation of Mother's Day (which was met with staunch criticism) but has otherwise remained relatively quiet. Kim Kardashian West's Instagram is somewhat inactive but her Twitter feed is still full of Tweets about their show as well as product promotions for her KKW perfumes and new SKIMS products.