Fans Are Demanding an 'Edward Scissorhands' Reboot Starring Timothée Chalamet and Winona Ryder
Timothée Chalamet and Winona Ryder teamed up for one of the most memorable super bowl ads in recent years. The commercial for Cadillac gives us a glimpse into the life of Edgar Scissorhands, aka Edward Scissorhands and Kim Boggs' son. (Edward Scissorhands is played by Johnny Depp in the 1990 Tim Burton film, while Ryder portrays his love interest, Kim Boggs.)
And although it's just a minute-long ad, fans of Chalamet and Ryder are demanding a full-length feature film reboot starring the actors.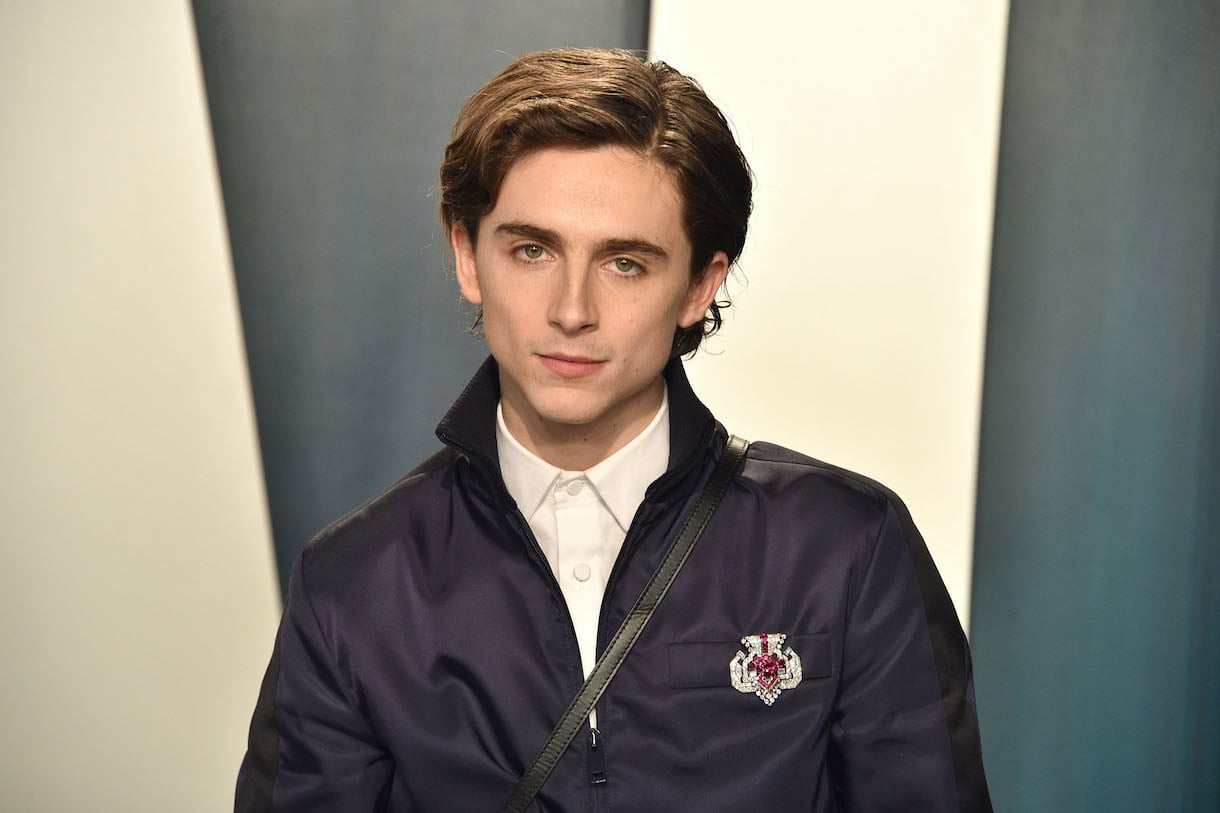 Timothée Chalamet is a big fan of Tim Burton movies
Chalamet tells Vogue that he's always been a Burton-fanatic. And according to the Call Me By Your Name star, he would love to act in one of his movies.
"I grew up an enormous Tim Burton fan," says Chalamet. "And while the projects I've been lucky enough to be a part of have often been grounded in realism and grounded in this universe, I've been increasingly—especially as I've gotten to know Tim over the past couple of months—drawn to fables and stories that get to the essence of who we are in fantastical fashion."
And in a Variety interview with Emma Stone, Chalamet admitted that he was crushed when Burton rejected him for a film offer.
"I went up for all these things and tested for Spider-Man, and I didn't get it, and a Tim Burton movie, too, and these things weren't happening."
"Tim Burton's a crusher," Stone replied, agreeing with Chalamet. "Oh, my God. When I auditioned for Alice in Wonderland? Not getting a Tim Burton movie is really devastating." Yet Stone quickly added, "This is a pretty esoteric conversation; working at all is fantastic—you're exactly right."
Fans of 'Edward Scissorhands' want a reboot film starring Timothée Chalamet
Fans of Burton's film were so pleased with the Super Bowl ad starring Chalamet and Ryder, that they want a remake movie. Of course, this reboot would star Chalamet as Edgar Scissorhands. It would also undoubtedly have Ryder in it, reprising her iconic role of Kim Boggs.
One Twitter user wrote (Via Insider): "Would totally watch an Edward Scissorhands reboot with Timothée Chalamet where he stays the same age and Winona Ryder is a suburban soccer mom."
Another said: "Timothee as Edward Scissorhands is so obvious Idk why we didn't think of this until now."
What does director Tim Burton think about the Super Bowl ad starring Timothée Chalamet and Winona Ryder?
According to Burton, he was very pleased with the ad and is honored that his movie still has an impact over 30 years since it was released in theaters.
"It's rare when a work you're proud of continues to live on and evolve with the times, even after 30 years," Burton told the L.A. Times. "I'm glad to see Edgar coping with the new world!"
Meanwhile, Ryder was thrilled to get to reprise her role as Kim Boggs.
"That time is full of so many great memories," Ryder told CNN. "It is a really special movie for me."