50 Cent Is Being Dragged Over His Latest Comments On His Estranged Son Marquise Jackson
It's no secret that 50 Cent and his son Marquise Jackson have a troubled history. Although they seemed to be close early on in 50 Cent's career, they reportedly grew estranged after the rapper split from Jackson's mother in the 2000s.
There has since been plenty of back-and-forth between the two, with the pair repeatedly bad-mouthing and taking jabs at one another. Most recently, 50 Cent sounded off on his son in an interview and said he no longer loved Jackson, prompting many reactions on social media.
The fallout between 50 Cent and Marquise Jackson
50 Cent, 44, and Jackson, 22, initially appeared to have a good relationship. In interviews, 50 Cent often spoke lovingly of his son and how he changed his life for the better.
"When my son came into my life, my priorities changed, because I wanted to have the relationship with him that I didn't have with my father," he said in an old interview (via VH1). 50 Cent even got a tattoo of Jackson's name on his right bicep.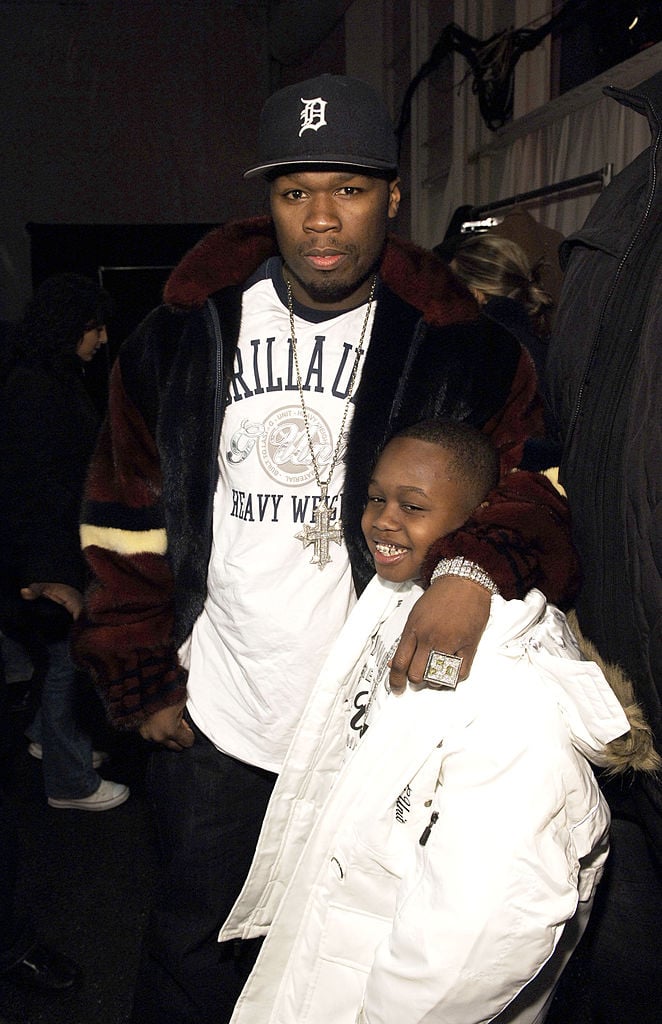 But things took a turn in 2008 when Jackson's mother, Shaniqua Thompson, claimed that 50 Cent had something to do with her $4 million New York mansion being burned down. This sparked a back-and-forth between the two, and Jackson, unfortunately, got caught in the crosshairs.
"I think he doesn't want his mom to feel like he's a traitor," the rapper said to MTV. " The time I spent away is the time he developed this thing he's afraid to break with her. There's nothing you can do about that. This is the toughest [thing I've had to face], because he's my motivation."
Unfortunately, things only escalated from there. As Jackson got older, he started to publicly call out his father and his alleged shady behaviors. This led to 50 Cent making threats against his son, disowning him, and saying that he would choose controversial rapper 6ix9ine over Jackson.
50 Cent's latest comments on Marquise Jackson
On May 5, 50 Cent did an interview with XXL where he claimed that he had really tried to have a good relationship with Jackson. He claimed he'd spent millions on his son to give him "everything I didn't have" but suggested Jackson was jealous and never grateful. When asked if he still loved him, 50 Cent said he "used to."
Fans who were hoping for a possible reconciliation are seriously let down by 50 Cent's remarks. Taking to Twitter, they expressed their disappointment and urged 50 Cent to set things right with his son.
"50 cent Make up with your son, life is too short," one Twitter user said before expressing regret that he never had a chance to reconcile with his own father.
"It's very sad to me. Disappointing," said a second person.
A third fan tweeted: "My issue is 50 takes no accountability on ANYTHING. I believe the mother has a role to play along with his son. But 50 doesn't own his part in the ruined relationship."
Echoing that, a fourth Twitter user noted: "People forget to mention that he been threatening to kill him for years and was caught sending him sick text messages in 2013 and he was like 13. This man is sick."
As of writing, neither Jackson or 50 Cent has responded to the drama. But we do hope that they can one day put this behind them.