Fans are Loving 'Black Widow' Star Florence Pugh's Adorable Old YouTube Videos
In the age of social media, it's every star's biggest fear: their fans will dig up something from their pre-fame past that embarrasses or shames them. Well, the inevitable has happened for rising star Florence Pugh. Fans have found her old YouTube videos from long before she was one of Hollywood's hottest celebrities.
Instead of mocking the star for her early forays into internet fame, however, fans are simply charmed. The adorable videos show off the star's charisma and talent, and people are sharing the old clips to spread a little joy.
Florence Pugh is having a fantastic year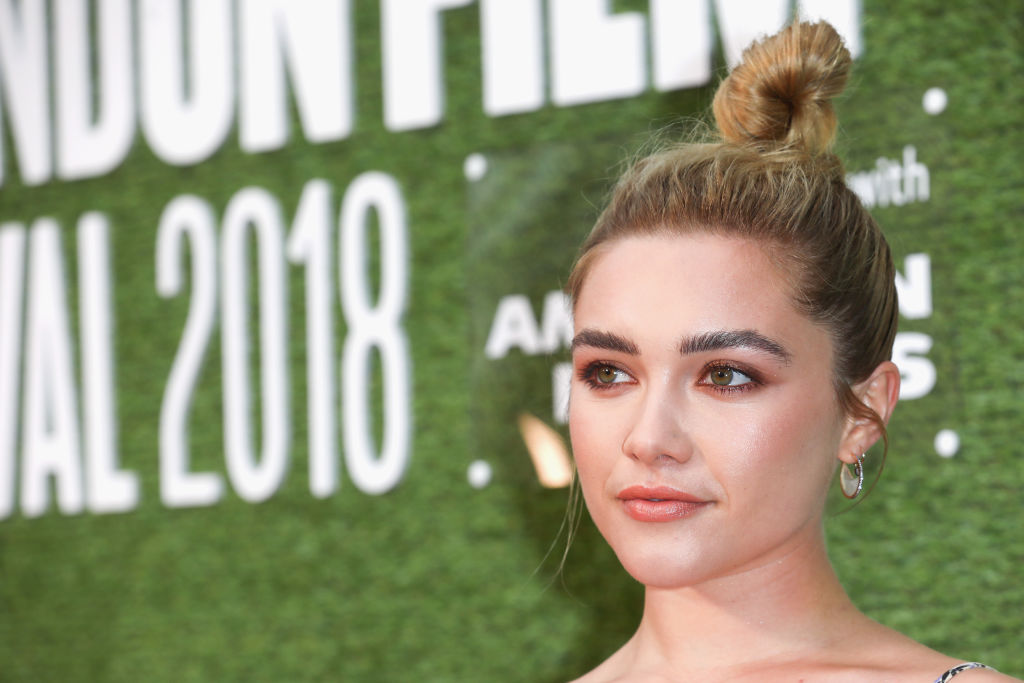 Pugh made her debut into the acting world in 2014 with a role in The Falling. After a few years of smaller roles, she made a splash as Katherine in 2016's Lady Macbeth. Her career really took off after that; 2018 saw her in several parts including another Shakespearean role as Cordelia in King Lear.
That rise to success was impressive, but it's been in the last year that Pugh has really taken off as a star in her own right. She played Dani in the dark and disturbing Midsommar. She followed that up by playing Amy March in the critically acclaimed Little Women. Now she's making headlines for her upcoming role in Black Widow alongside Scarlett Johansson.
Not only has Pugh showed a tremendous range being able to switch from horror to drama to action, she's also captured the eye of the critics. In fact, she has already earned herself an Oscar nomination for Best Supporting Actress in Little Women.
Fans have found Florence Pugh's old YouTube videos
Now that Pugh is getting some well-deserved attention for her acting skills, fans have inevitably dug up her internet past. At only 24, Pugh is young enough to have grown up with social media at her fingertips. It appears that the star spent some time creating videos of herself long before she got famous.
Pugh's videos aren't exactly breaking the mold. In fact, she tends toward the stereotypical teen videos of shooting acoustic guitar covers of famous songs with a low-quality webcam in her bedroom. However, it's exactly this gritty familiarity that makes the videos so endearing to fans.
In one video from seven years ago, Pugh covers Oasis' song "Wonderwall." Viewers can almost feel the teen angst coming through the screen as they watch the teen strum on a guitar and sing along. She's decked out in lots of black eyeliner and looks deeply off screen as she croons.
In another, Pugh covers Bob Dylan's song "Make You Feel My Love" (which was itself famously covered by Adele). Pugh sits cross-legged on a bed with a guitar across her lap. Her long hair is dyed dark pink at the ends, and she strums along as she sings the moody, sad love song.
The reception to the videos has been overwhelmingly positive
It stands to reason that Pugh wasn't expecting the whole world to watch these videos when she uploaded them as a teen. However, she has nothing to fear. Fans are overwhelmingly pleased by these adorable videos. She comes across as authentic, genuine, and talented.
When someone's fame blows up as quickly as Pugh's has done this year, it's easy for fans to get starstruck. These heartfelt videos, however, are so familiar to fans who likely have their own teen YouTube videos hiding in the corners of the internet that they're feeling a real connection. No matter how big and famous someone becomes, we can take comfort in the fact that underneath it all, they were first an emotional teen singing acoustic guitar covers to express themselves on a grainy webcam.