Fans Are Not Happy That Tyler Perry Is Producing Whoopi Goldberg's New 'Sister Act 3' Film
The long-awaited third installment of Sister Act is finally in production. Instead of a theatrical release, the third movie will be released via Disney+. Whoopi Goldberg is reprising her role as Sister Mary Clarence. Tyler Perry is producing the film and some fans of the franchise are nervous about Perry's involvement.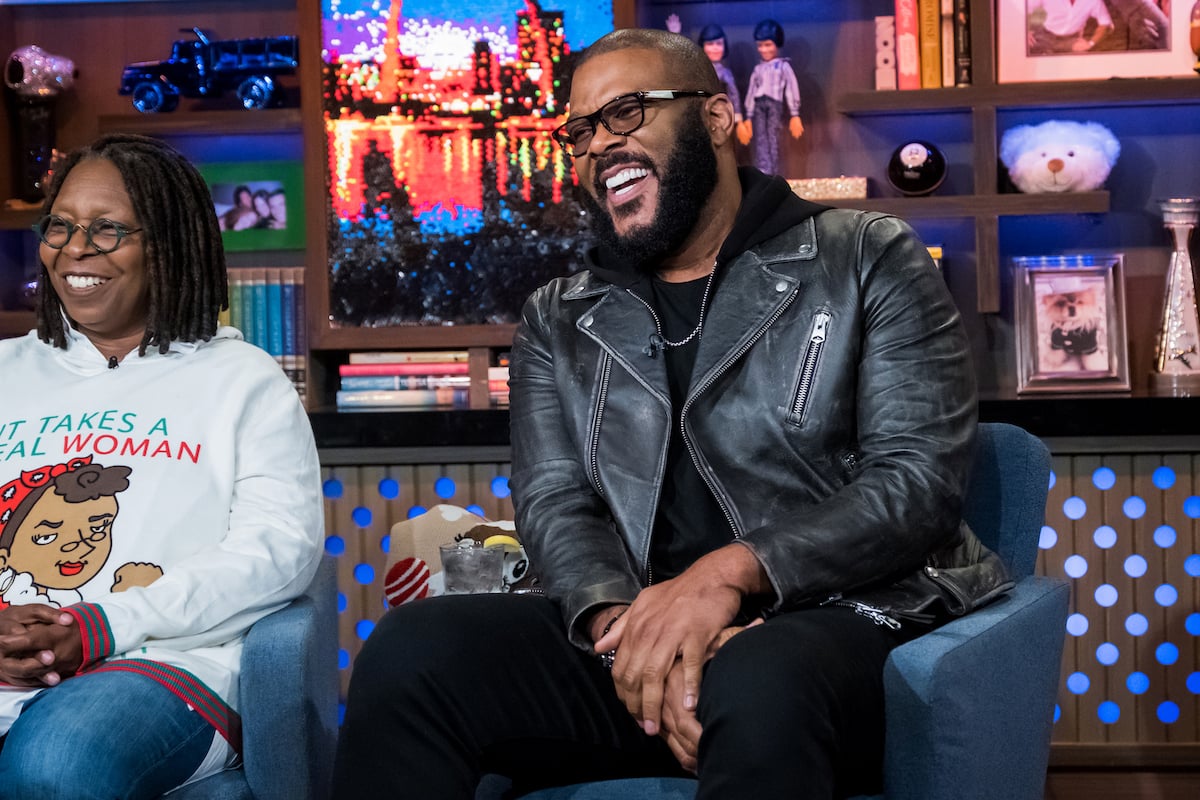 Perry previously faced criticism for his own content, with many viewers and colleagues, including Dave Chappelle and Spike Lee, denouncing Perry for dramatization.
Disney+ announces 'Sister Act 3' starring Whoopi Goldberg, Tyler Perry to produce
Disney announced on Dec. 10 that the third installment of Sister Act is currently in development. The original film was released nearly 30 years ago, with a sequel released a year later.
Goldberg hinted in October that a third film was possible. "For a long time they kept saying no-one wanted to see it, and then quite recently it turns out that that may not be true," Goldberg told James Corden at the time.
She continued: "People might want to see it. So we're working diligently to figure out how to get the gang together," she added. "Listen — bad singing, great singing. OK singing and then nuns. What's better than that?"
Related: Whoopi Goldberg Is Rejoining the London Cast of 'Sister Act' on Broadway – Behind the Scenes Secrets From the Original Movie
Goldberg was also set to reprise her role in the London broadway version of the show. The show is currently on hiatus due to COVID-19.
Perry and Woldbergh have worked together previously. She starred in Perry's dramatic 2010 film adaptation of For Colored Girls, initially an award-winning book of poetry. Goldberg also starred alongside Tika Sumpter and Tiffany Haddish in Perry's 2018 comedy Nobody's Fool.
Fans express concern over Tyler Perry's involvement in 'Sister Act 3'
Perry's currently in several deals with streaming platforms, including Netflix and BET+. His original film A Fall From Grace received much criticism on social media, with viewers complaining of bad costumes and wigs, a rushed storyline, and an unrelatable plot.
With Perry tapped to produce Sister Act 3, fans of the franchise are nervous about the outcome and expressing their opinions on social media.
"I just don't trust @tylerperry producing such an ICONIC film like "SISTER ACT 3" he is HORRIBLE when it comes to making BLACK WOMEN look Good on Screen and his Productions as a whole have so many f**ks ups that are VISIBLE throughout all his Films," on Twitter user wrote.
Others made predictions about the plot, likening it to others Perry have produced involving themes of classism, domestic violence, and poverty of Black female leads.
"Tyler Perry directing Sister Act 3… Y'all know what?! It's about to be a cheap, horrible, hot mess. Whoopi gone be on drugs or hate God or just so angry or getting beat by a man. Or all of the above," another Twitter user wrote.
As of now, there is no release date for the film but it's slated to be part of the streaming service's 2021 new content. This will be the first production that Perry contributes to Disney+.