Fans Are Not Impressed With Future's Birthday Shoutout To His Son With Ciara In Comparison To Russell Wilson's
Ever since Russell Wilson began his relationship with Ciara, he's taken an active parenting role in helping to raise her son from a previous relationship. Prior to getting serious with Ciara, Wilson's mother had a heart to heart with her son to ensure he understood the responsibility of what it takes to be a present stepfather, and Wilson has surely lived up to the role.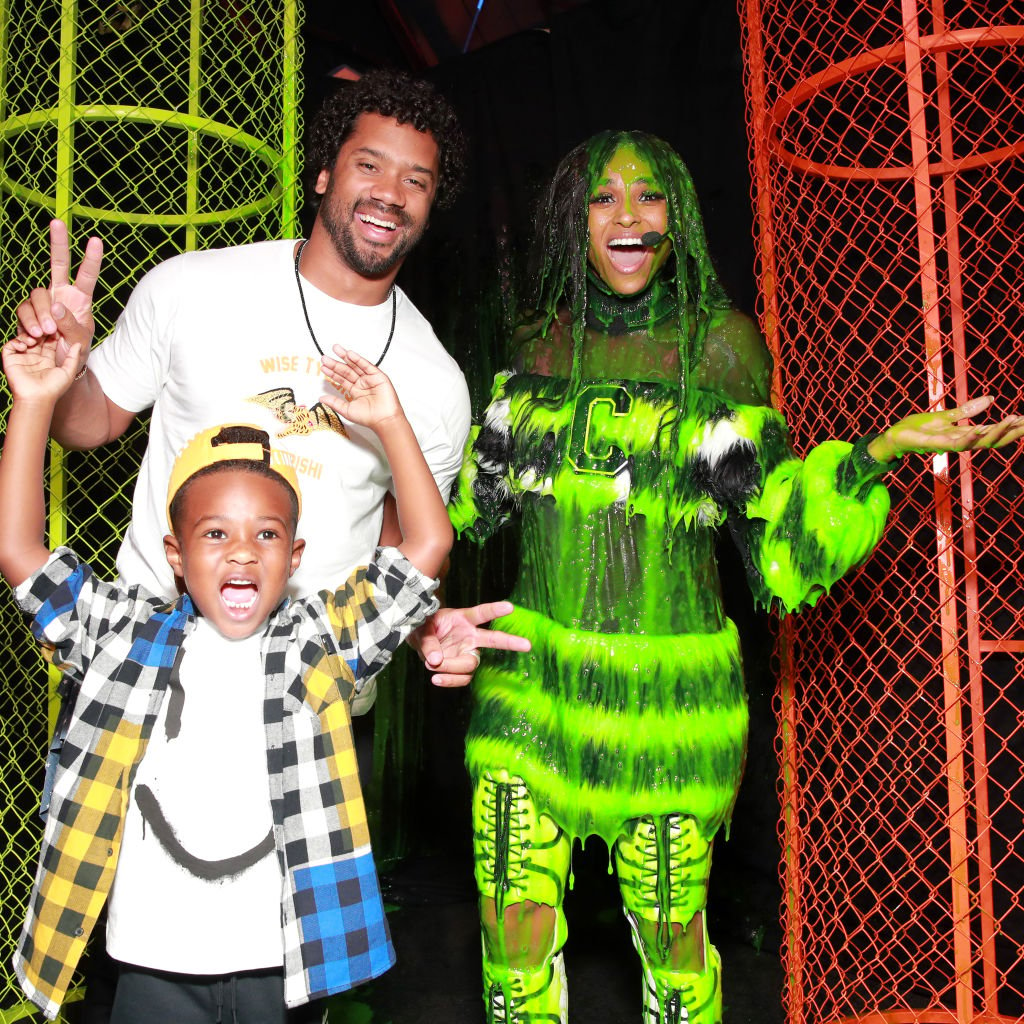 Though Ciara's ex, rapper Future, does have a relationship with their son, there have been very public co-parenting issues between Future and Ciara, and fans have long felt that Wilson was a better role model for his stepson than Future.
This proved to be the case after both men took to social media to wish Baby Future a happy birthday. While both men's messages to their beloved son were lovely, fans believed Wilson's to be more heartfelt and expressed such online.
Future and Russell Wilson wish Little Future a Happy Birthday
Wilson has been in Baby Future's life since he was just a few months old. Within six months of his relationship with Ciara, he proposed and they married a few months later. The two have since welcomed a daughter together and Ciara is currently pregnant with their third child – but Wilson has committed to treat Baby Future as his own child.
Baby Future recently turned six years old and Ciara gave her son a special birthday shoutout on Instagram but posting a video of her giving him six big kisses for his big day. 
Related: The Advice Russell Wilson's Mother Gave Him About Step-Parenting Ciara's Son
Wilson followed suit with a touching video of precious moments featuring him with his stepson. The video showed Wilson and Baby Future diving into their home pool and swimming together from one side end of the pool to the next. Wilson beautifully captioned the video in part:
"You are my daily inspiration. My best friend…Full of Love, Joy, and Grace. I thank Jesus everyday for who you are & being able to lead & guide you."
Baby Future has been heard affectionately calling Wilson "Papa Russ." Wilson famously spoke of his love for Baby Future to BuzzFeed in 2019, saying,
The thing that I've learned the most is that being a stepdad and then also having our little daughter as well, being a stepdad, you really find out what love's like. It's interesting. It's easy to love somebody that's blood and everything else, but when you can love somebody just like it's your own child and everything else, that's what real love is like.

BuzzFeed News
Future made sure not to miss out on publicly acknowledging his son's birthday with a tweet writing, "Happy Birthday FUTURE. Love u FOREVER twin."
Fans clown Future's birthday wish to his son in comparison to Russell Wilson's
There were some fans who took offense to Wilson referring to Baby Future as his son, though the overwhelming majority of social media users are in love with the way Wilson loves his stepson and find it commendable.
"@DangeRussWilson @ciara Happy Birthday Future! The way Russell loves him is amazing glory be to God blessing this child with love," one wrote on Twitter.
Others feel that Wilson is the better parent and that Future's birthday wish for his son fell flat.
"Russell Wilson continues to do Future job as a parent better than him and instead of improving, he recruits his stans to troll that man and Ciara on the internet whenever he drops a new project," wrote another.
"The fact that the stepdaddy had a more deep, loving, and sentimental Happy Birthday message than the birth father," one wrote on Instagram.
"Russell shows the difference between a father and a dad," wrote another.
Luckily, Baby Future has three involved parents in his life and that's truly all that matters!