Fans Are Not Impressed With Kylie and Kendall Jenner's New Plus-Size Fashion Line
There's so much daily news floating around about the Kardashian-Jenner clan that sometimes things slip by your radar. Instead of leaning into a piece of juicy gossip, this tidbit touches on one of the family's latest business ventures. Ever the enterprising brunch, two of the sisters—Kylie and Kendall—have decided to tap into fashion through a new partnership, and not everyone is feeling it. Cue the drumroll and scroll down.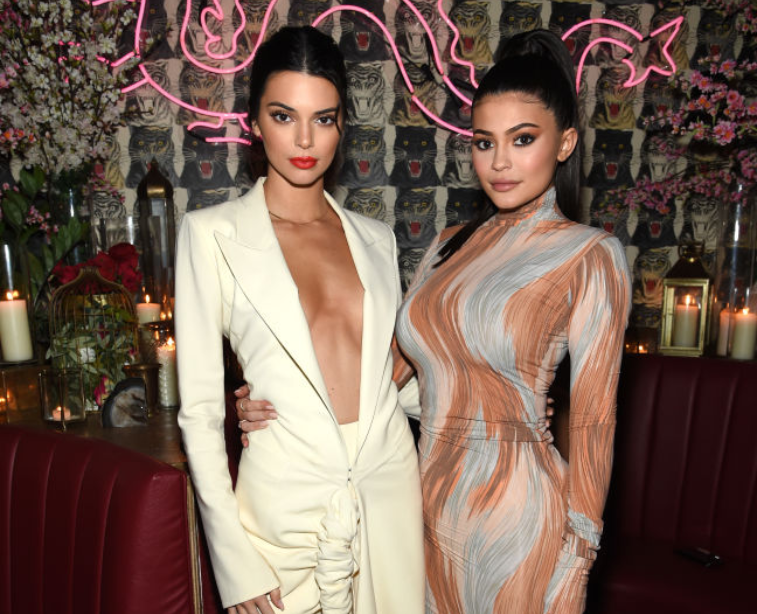 Kyle and Kendall Jenner launch plus-size fashion line
It can be said that all of the sisters are really into fashion, whether it's their own brands or someone else's, and are down to try new things. Kylie and Kendall teamed up with Ashley Stewart to design a plus-size line called "Kylie + Kendall Curvy Collection." Ashley Stewart quietly shared a post on the company's Instagram account around Nov. 21 with a "Just Dropped" banner on it.
There are only seven pieces in the collection, and it features leather dresses, sequin tops, bottoms, and a dress, and a satin jumpsuit. And before you ask, no, neither of the Jenner sisters are modeling for the campaign. Prices start at $79 and go up to $129, with sizes ranging from 10 to 24. You can view the line yourself on the Ashley Stewart website. The pieces can only be purchased online.
The announcement hasn't been entirely well-received
The ad is visibly absent from Kylie and Kendall's respective Instagram accounts, so social media users took to Ashley Stewart's page to comment on the collaboration. Comb through the comments and you'll be hard-pressed to find any compliments.
Many are upset that the Jenners are not even the size that Ashley Stewart markets to and blasted the company for partnering with them. Some suggested the sisters copied the designs from someone else and others slammed them for not being associated with women who wear these sizes.
One commenter stated:
"This whole collaboration seems sinister, money grab backdoor ish. Brand wise the dots just don't connect. Neither of them project body positivity or wellness. I'm not getting a warm fuzzy feeling one needs when they start to splurge instead I feel disdain."
Another wrote "It's insulting to use the names of two influencers who aren't plus size. I'm not going to spend my dollars here if that's the direction the company is heading," while another said "They don't know a plus size woman's needs and they don't care about my needs, this is all about money. I've never seen them have fat friends or be associated with fat women."
There were some comments supporting the new line, but an overwhelming majority feel like it's a strange business combination. "When I think of plus size Kendall and Kylie totally come to mind. TOTALLY."
Other celebs have lines with Ashley Stewart
Ashley Stewart proudly promotes all of its exclusive lines, and this one with the Jenners isn't the only celebrity matchup. Currently, they also have a line with La La Anthony that features 11 pieces, as well as an extensive collection with talk show host/comedian Loni Love.
Whoopi Goldberg has a limited-edition collection with the company called "Dubgee" and the sizes range from 1X to 3X.
The Jenners have not spoken about their collaboration or promoted it on social media, but people shouldn't be surprised if the line does sell out.