Fans Are Seriously Concerned for Summer Walker After Boyfriend London On Da Track Chokes Her On Instagram
Fans were delighted when Summer Walker and super-producer London On Da Track went public with their relationship in September 2019. The two had been friends for years and were like dynamite both in and outside the studio. But people have become worried about their romance after a video appeared on Instagram of London On Da Track choking Walker and refusing to let go.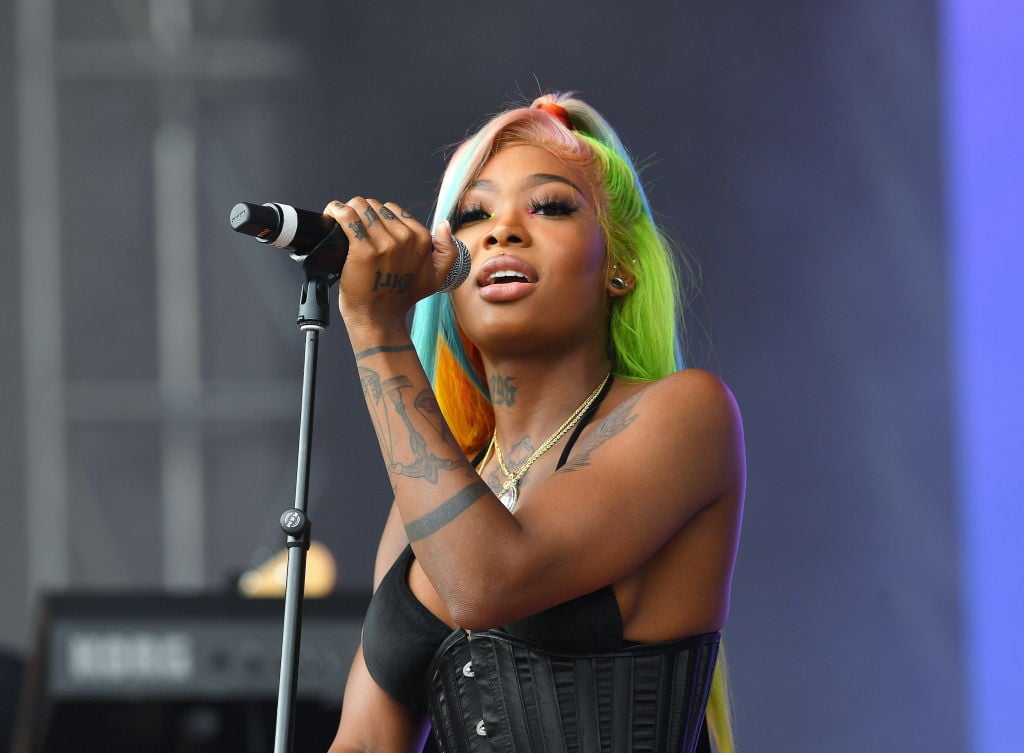 The video of Summer Walker and London On Da Track
The clip that appears to show London On Da Track choking Walker went viral on social media over the weekend of March 20.
Gripping the singer's throat, he instructed Walker to tell him she loved him. Walker seemed really uncomfortable and urged him to let go while saying, "It's supposed to be sexy, it hurts." The producer told her that it was sexy as he seemingly tightened his grip and asked her once again to tell him that she loved him.
Even when she obliged, he continued to hold on. He finally released his grip after she hollered from the pain and then gave her a kiss.
Fans react to the video of Summer Walker and London On Da Track
While some fans believe the post was made all in good fun, others are seriously disturbed by it. They spoke out on social media and expressed concern that Walker might be in an abusive relationship.
"Summer Walker gotta leave London man. Nothing cannot tell me that she isn't getting abused by that man behind closed doors," read one tweet.
"Yo is summer walker okay?" another wondered, adding, "Like wtf London."
"That video of Summer Walker and London was cringey and awkward af to watch," read a third tweet.
At least one other person offered up a piece of advice for Walker, urging her to dump London On Da Track.
"Summer Walker needs to break up with London, be MIA for a bit and come out healed and rebranded, because I'm worried about her actions and the people around her," they tweeted.
Summer Walker spoke out amid the backlash
As the criticism mounted, Walker took to her Instagram Story on March 24 and said it wasn't what it looked like. She claimed that she and London On Da Track were just joking around and that it wasn't as big of a deal as fans made it out to be.
 "London was playing y'all buggin, he would never try to really hurt me," she wrote in the post, followed by a heart emoji and a face-palm sticker (via HotNewHipHop).
But fans still aren't feeling it.
"Even if this is a joke, its not what men do," one person tweeted.
"Whether they were playing or not, London choking Summer Walker wasn't something we needed to see…" read a follow-up tweet.
Many people would probably agree with that. But this is their world — we're just living in it.
Read more: Megan Thee Stallion Reveals Why She Went to Jail After Her Mugshot Appears Online