Fans Are Shocked by Toni Braxton's Tool She Uses to Keep Her Skin Smooth
Toni Braxton hasn't aged a bit. The "Unbreak My Heart" singer will be 53 this year and doesn't look a day over 30. While celebrities are always sharing fascinating anti-aging secrets and others go under the knife to remain youthful-looking, the Braxton Family Values star's beauty trick has social media users clutching their pearls.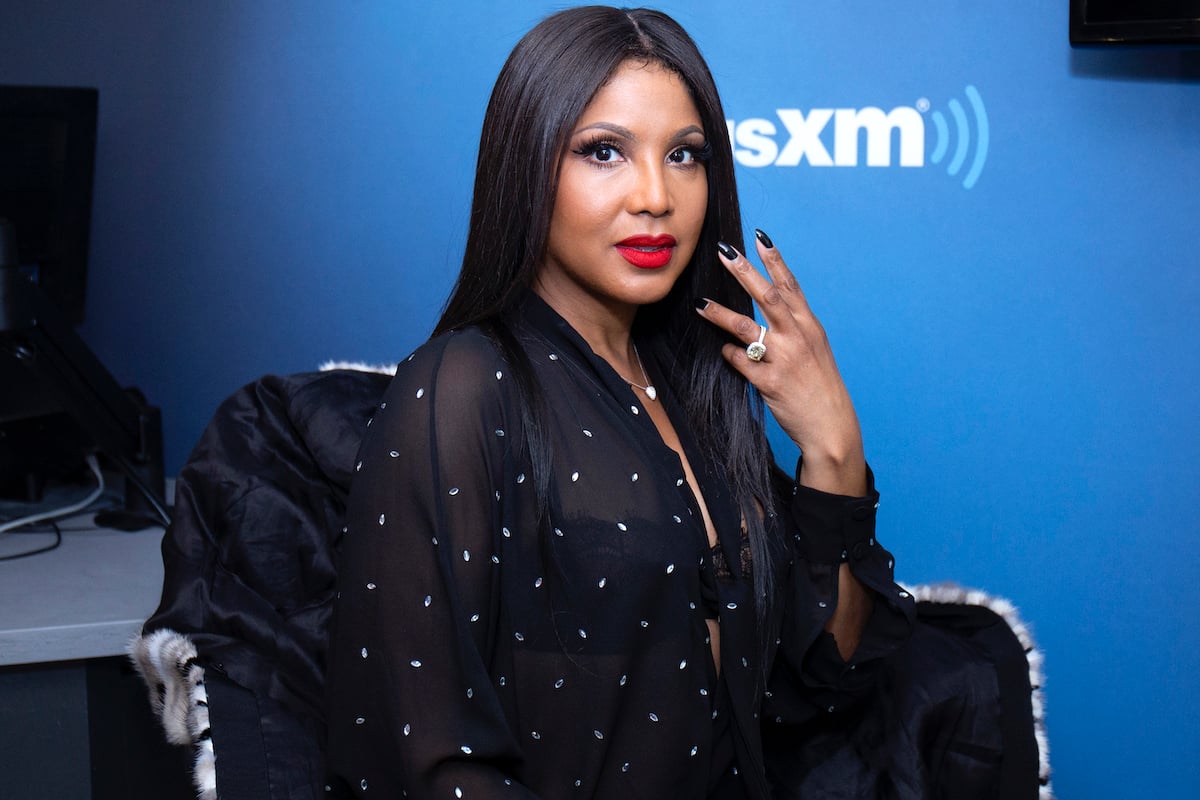 Toni Braxton reveals she uses a vibrator on her skin
While sharing secret beauty tips for Vogue, Braxton let fans in on her longtime skincare routine. While many were expecting Braxton to reveal she uses an exotic cream or expensive face mask, Braxton uses something that's almost unheard of for her face: a vibrator.
While the vibrating ball is known for helping women with their needs in the bedroom, Braxton says it's helpful for keeping the skin smooth. She insists that the vibrator is for her face only.
"It is a vibrator but I call it a face tingler, it tingles the muscles in my face and get it activating and working," she says.
Related: Toni Braxton Shares Her Secret for Aging in Reverse
Braxton says she often put it in the freezer to help with muscle activation.
A barefaced Braxton reveals her transformation after applying a natural make up look, adjusting her wig, and adding medium-sized hoop earrings. She says hoop earrings are a signature accessory for her also.
She previously revealed that she uses Uncle Bud's Rose Gold face mask. "I promise you I use it every week. Every week I'm putting it on and I love the lip balm. Because girls you know, you gotta have a good lip balm."
Fans react to Toni Braxton's revelation of using a vibrator on her skin
While Braxton jokes that her secret will garner raised eyebrows, others are interested in trying it out to get fabulous skin results.
"So I just so Toni Braxton use a vibrator wand as a face massager in her skincare routine on Vogues Beauty Secrets and I'm not really sure what to think. Is this the new hack? Should I try it? Will it work? Who knows, maybe I'll get flawless skin too," one wrote on Twitter.
Related: Toni Braxton Celebrates 20 Year Anniversary Of Her Last Top 10 Hit On The Billboard 100
Some find Braxton's revelation TMI.
"Toni Braxton using a vibrator for her beauty routine is information I didn't know I needed," one fan commented.
Others find Braxton's use of the vibrator on her face as part of her skincare routine counterproductive.
"Sis put some toothpaste on that zit. That vibrator ain't doing a damn thing," one alleges on Twiter.
Others say Braxton's onto something and blasts those who find her beauty secret weird.
"I love the idea. Some people can't afford the higher-priced facial vibrators or they just may choose to be like Toni and improvise. You all just want to find something negative to say about everything dang. Makes no sense to ALWAYS have something critical to say," one Twitter user wrote.
Who knew vibrators have dual-purpose use?!