Fans Are Slamming the KarJenners for Not Donating to the Australia Wildfire Relief
Even since news surrounding the tragic wildfires blazing through Australia came to light, many people, especially celebrities, have been doing everything they can help.
From donating thousands of dollars to relief efforts and organizations to encouraging their fans to do the same, many A-listers want to do their part in helping those affected by this devastating crisis.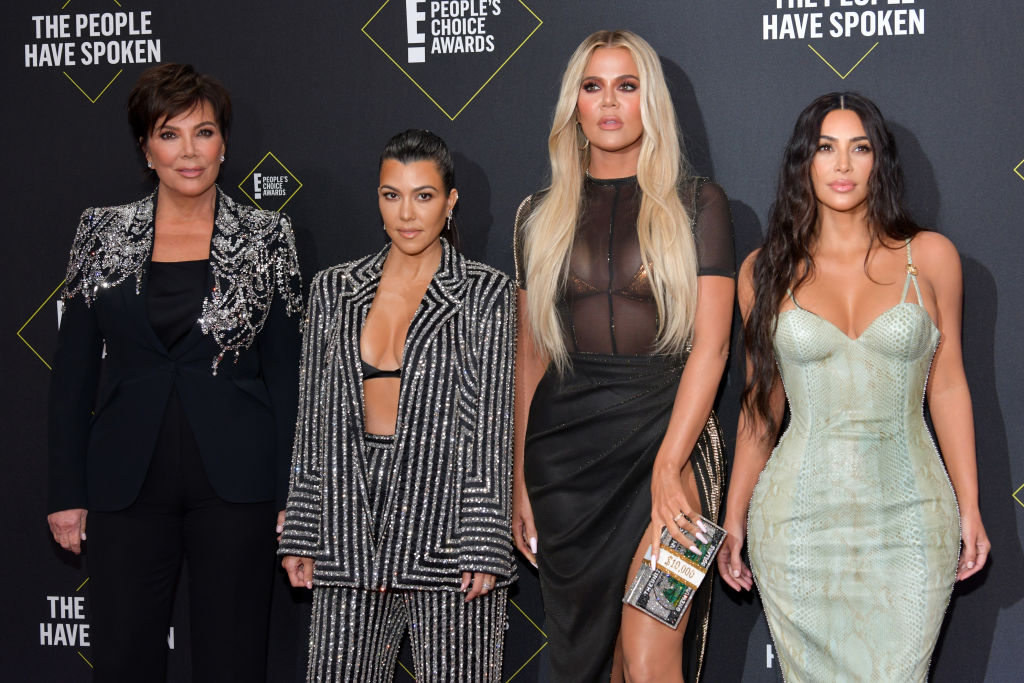 While many fans have applauded those who are giving everything they can to the Australia Wildfire Relief, others have been bashing the KarJenners for their lack of support.
Big named celebrities have donated hefty amounts of money to this cause
Amid Australia's devastating wildfires, many people around the world have been showing their support for the relief efforts by opening up their wallets to aid those who fell victim to this tragedy.
So far, many celebrities have pledged to donate large amounts of money to support the emergency personnel doing everything they can to seize the fires and save those at risk.
While donations from big named celebrities continue to trickle in, some people were quick to notice that the KarJenner family has yet contribute, which fans are not very pleased about.
Though the famous family has expressed their heartbreak over Australia's crisis, they have failed to help out financially.
Many have been taking to comments under the KarJenner's recent posts to slam them for not putting their money and platform to good use.
Some have even pointed out that the reality stars' own lifestyles, and that of other very wealthy celebrities, contributed to the climate crisis and should have been the first ones to donate.
"do something. you have MONEY and a platform," one Twitter user wrote under Kendall Jenner's post about the wildfires.
"Please my love you're a billionaire donate a couple millions to the wildfires in Australia," another fan pleaded on Kylie Jenner's Instagram account.
While it is possible that the KarJenners have already given money to organizations battling the bushfires, some celebrities have been open about their contributions to this devastating crisis.
After revealing that their Australian home has fallen under the threat of the wildfires, Nicole Kidman and Keith Urban donated $500,000 to the Australian Fire Relief.
Singer P!nk also donated $500,000 to the relief efforts, while many other stars including Selena Gomez, Melissa Joan Hart, and Kacey Musgraves revealed that they also gave.
Kardashian West fires back at claims she didn't donate
If the Kardashian-Jenners had, in fact, donated, many people feel as though their contributions would have been made public the second they gave.
Since that hasn't happened, fans are now accusing the famous family of not donating towards the tragic Australian bushfires.
While fans continue to slam the reality stars' for their lack of support, Kim Kardashian West recently set the record straight on this whole ordeal.
After one fan criticized her for not donating, the SKIMS mogul took to Twitter to clap back at this claim.
In a since-deleted tweet, Kardashian West wrote, "Nothing gets me more heated than to see people think they know what we donated to and to think we have to publicize everything."
Prior to this, the KKW founder shared several articles highlighting the devastation in Australia. She even shared a post from a teeth whitening company, which revealed they had pledged to donate $100,000 to the Australian Red Cross, WIRES Wildlife Rescue and NSW Rural Fire Service.
She even tweeted, "Climate change is real," but didn't specify if she had actually donated to relief efforts and organizations.
Whether or not she donated, Kardashian West has still been encouraging fans to get involved and help in anyway they can.
While some still think Kardashian and the rest of her family should be doing a lot more to help, others are proud of the support each celebrities has given thus far.