Fans Are Swooning Over Chris Brown's Ex, Karrueche Tran's, Latest Instagram Post
Karrueche Tran has been winning since her breakup with Chris Brown. Not only is Tran in love and expected to walk down the aisle with her former NFL playing boo, but her acting career is on fire. The Emmy-award winning actor is also a fitness buff and her latest Instagram post has her social media followers begging for her workout secrets.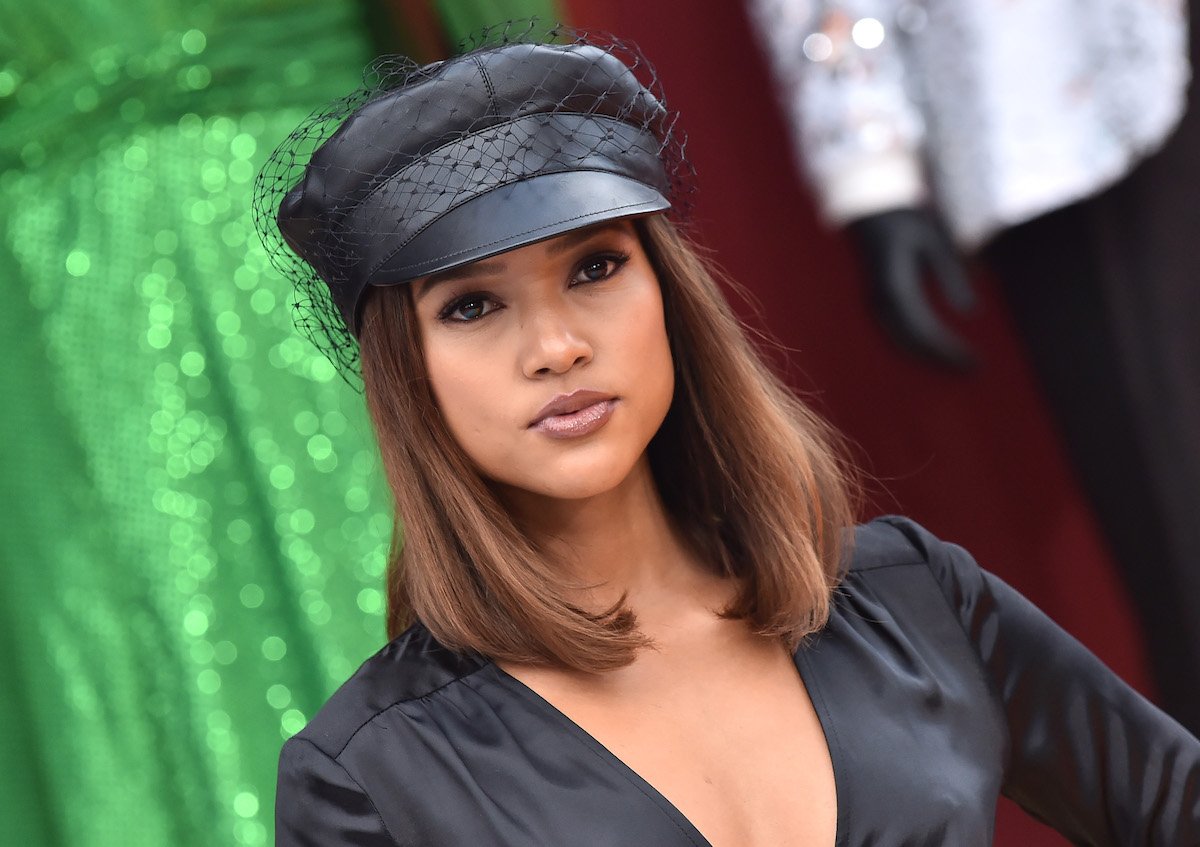 Karrueche Tran made getting into shape one of her goals after her breakup with Chris Brown
After a tumultuous four year on-again-off-again relationship, Tran ended things for good with Brown after discovering Brown fathered a child with another woman. Tran poured herself in work, enrolling in acting classes with dreams of taking over film and television. To help with stress and finally work on her fitness goals, she hired a personal trainer to help attain her body goals.
Naturally small, Tran set her sights on gaining muscle, toning her stomach, and building a toned bottom. She previously considered breast implants but decided against it, opting to set a "good example" for young girls.
Related: This Is What Happened When Exes Chris Brown and Karrueche Tran Ended Up At Same Nightclub
"I wanted to get surgery, but then I was like, 'What kind of message does that portray, what I'm not comfortable with," she told Extra. She added, "I just decided it was okay to have little boobies and a little booty."
She's admitted that she's not a fan of diets, telling Glamour magazine in 2017 that diets typically only last "2-3 days" for her before she finds herself stuffing her face with a burger. Instead, she came up with a meal plan that included an equal amount of good protein, fruits and vegetables, and room for her to pig out if she wants.
Tran's workouts are intense. Her trainer created a custom plan that includes weight training, cardio, core exercises, yoga, boxing, and more.
Fans swoon over Karrueche Tran's latest bikini shot
Tran's results have been amazing. She's expanded her natural curves and keeps her body at her desired look by maintaining a balanced diet and a healthy amount of exercise. She recently showed off her body with an Instagram selfie that has social media fans swooning over her.
"Glow sis," one wrote.
"Perfect" wrote another."
"Yassss. Love that weight on you," another commented with fire emojis.
"The body, the kiniiiii," another wrote with heart-eye emojis, referencing Tran's bikini.
"Bomb af," another commented.
Tran remains committed to working out, as the gym has become an outlet for her. She spoke of her workout regime with Muscle and Fitness, explaining:
"[I work out] at least three times a week. I do hot yoga and barre classes. Barre is good for the thighs and the booty, and I'm all about the booty. I also work with a trainer in the gym," she said. "I use machines. I do squats and sumo squats with the bar on my shoulders, and lunges with dumbbells. I'm tiny, so I don't want to use too much weight. I don't want to be a little stick with muscle."
For Tran, working out is her self-care and assists in her overall wellness, "mind, body, and soul," as she puts it.