Fans Believe Tamar Braxton and David Adefeso Have Reconciled After Adefeso's Restraining Order Is Dismissed
David Adefeso and Tamar Braxton's split was anything but amicable. Reports allege that both accused the other of domestic violence. Adefeso was even granted a restraining order against Braxton. But, it's recently been dismissed due to neither him nor Braxton appearing in court. Many fans now believe the former couple has reconciled.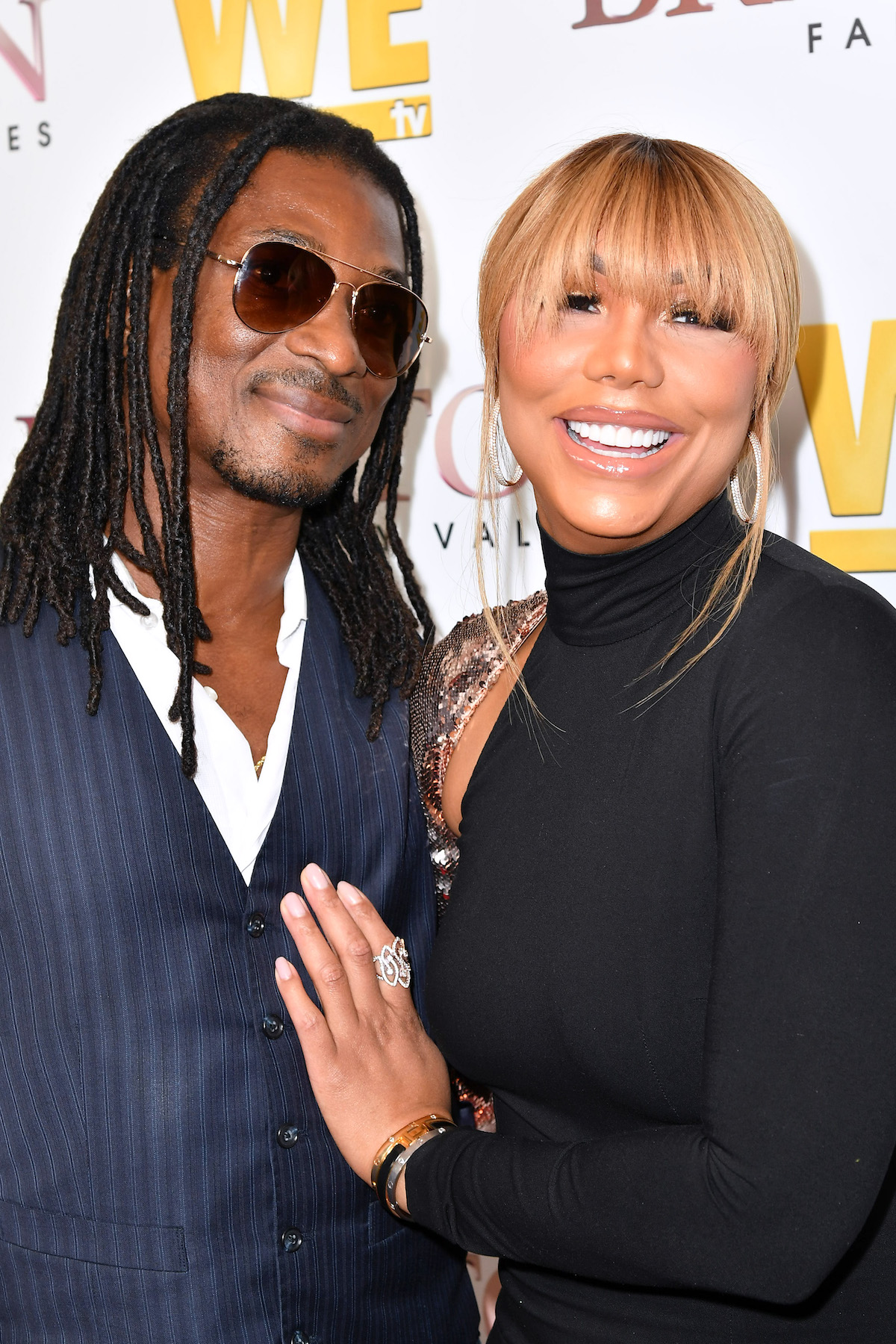 David Adefesio alleges Tamar Braxton physically assaulted him
In August 2020, Adefeso and Braxton reportedly got into a major verbal dispute that turned physical. Adefeso alleges that Braxton became violent on their way to a mental health facility for treatment for her.
Per Adefeso, Braxton hit him in the jugular, nearly causing him to lose focus. He claims he phoned his mother in tears during the drive in an attempt to get Braxton to stop. Adefeso alleges he had audio and video footage of what took place inside the vehicle. He also accused Braxton of causing nearly $30,000 in damages to his Rolls Royce.
Related: David Adesfeso Says Tamar Braxton Assaulted and Secretly Recorded Him in a Shocking Instagram Video
In Adefeso's request for a restraining order, he alleges Braxton has hit him and made threats several times in their two-year relationship. The documents reveal that Adefeso alleges Braxton hit him twice, threatened to get her ex-husband Vincent Herbert on him, and mocked his sexuality.
Adefeso was granted the restraining order and Braxton was forbidden to have any contact with him moving forward.
Tamar Braxton denies abusing David Adefeso
Braxton has denied all of Adefeso's allegations. In fact, reports allege that Braxton told insiders it was Adefeso who became physical with her the day in question. He allegedly grabbed her arm in anger and left a bruise, which caused her to retaliate.
Photos of the bruise on Braxton's arm surfaced but she refused to acknowledge how it happened due to the legal dispute between her and Adefeso.
Braxton also shoots down rumors that any abuse occurred between her and Adefeso. She told Tamron Hall that Adefeso was her best friend and an overall amazing boyfriend. She also says the alleged footage in question will exonerate her of any guilt.
Related: Tamar Braxton Says Her Ex, David Adefeso, Is Lying About Being a Victim of Domestic Abuse
In a recent interview with Jason Lee of Hollywood Unlocked, Braxton said of the fight with Adefeso:
That day in the car was a horrible day and it was a lot of emotions. It was a lot happening. And I'm not making excuses for him…It was probably the worst argument I've ever been in my life. But I'm going to tell you that David and I were not in an emotionally or physically abusive relationship. But that was the worst argument we've ever had in our lives.

Tamar Braxton speaks on Hollywood Unlocked
David Adefeso's restraining order is dismissed after neither appears in court; fans suspect a reconciliation
Just days after Braxton defended herself and Adefeso against domestic violence rumors, neither attended a court hearing for Adefeso's restraining order. Per TMZ, Adefeso's restraining order is now dissolved due to neither appearing in court over the situation.
Sources tell the media outlet that Braxton and Adefeso have not reconciled. Braxton also insists that she is single and has not spoken with Adefeso since the incident in question. But fans don't buy it. Social media users are convinced the former couple is back together and question why neither showed up in court.
Related: Vincent Herbert Is Not Part of Tamar Braxton's Reality Show Because of David Adefeso
"They spent the day together and reflected," one fan wrote under the comment section of The Shade Room's report about the matter on Instagram.
"Something toxic brewing," another commented.
"They are probably back together," another agreed."
Whether they have reconciled or not, fans can't fathom why after so many allegations, neither would appear in court. With Braxton mum on what occurred, we may never know what really happened.