Fans Are Blown Away by Adele's New Album '30': Here's What They're Saying
Adele has smashed it out of the park once again. Her highly anticipated fourth album, 30, is finally here, and fans and critics are all in agreement; it's one of her best and most powerful albums yet. It's classic Adele, yet a new side of the singer shines just as bright, and we can hardly get over it. Here's what everyone, fans, and critics, have to say about 30.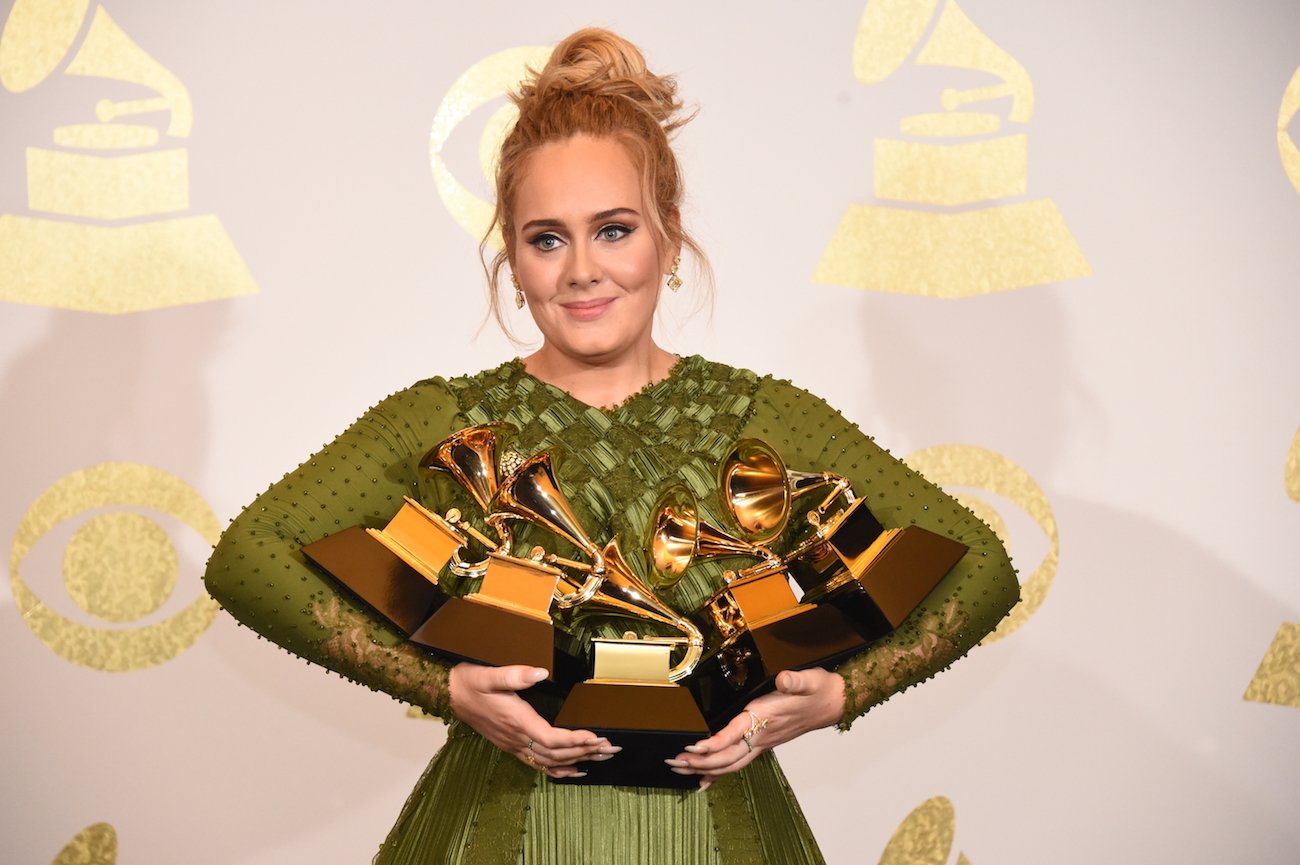 Critics are in agreement that Adele's '30' is her best album yet
Vulture puts it perfectly: "Adele is a volcano, stewing in secret for years until the moment she cuts loose and melts everything in her path." When you take a look at 19, 21, 25, and now 30, you get the sense that Adele doesn't just know how to "stew" for a couple of years and "cut loose" when the moment arises. She's a genius at centering an album around moments in her life. Vulture writes her albums are like snapshots of those moments.
They and many other publications point out that while 30 is classic Adele in that sense, the album is also a change for her, in a good way. Vulture writes that 30's songs "are concerned with the betterment of Adele as a musician, a mother, and a woman. She's sharpening her writing and pushing her voice. She's working with more challenging compositions. 30 is breaking up with the placid tastefulness of the records Adele released in her 20s, in a sense."
Ultimately, Adele balances past and present in every sense on 30. She's talking about her love life past and present in songs that adopt her classic signatures as well as new sounds.
"The lyrics see Adele tracing a path to emotional wellness," they continue. "The music is seeking fresh approaches to her craft. Her songs are getting looser, more conversant in global trends. 30 is where she realizes that she doesn't have to always pitch us slow, sad, jilted tunes to stay in the game."
Meanwhile, Rolling Stone called 30 the singer's best yet. "Adele has never sounded more ferocious than she does on 30—more alive to her own feelings, more virtuosic at shaping them into songs in the key of her own damn life," they wrote. Variety agrees; they say 30 is Adele's most "emotionally rawest, riskiest and best record."
Critics might love 30, but the fans love it even more.
RELATED: Why Robert Pattinson Once Picked a Fight With Adele Over Her Fame
The fans can't stop listening to '30'
One thing is for sure, fans listening to 30 right now are crying their eyes out for more than one reason. They're not only crying tears of joy at hearing the highly anticipated album finally but also tears of sadness for the sadness and heartbreak that Adele went through.
"My Little Love" seems to be the song to listen to with tissues. Hearing Adele's son Angelo on the song has definitely put the feels on a lot of people. One person on Twitter wrote, "Adele really said I'm gonna break your heart into a million pieces with this song."
There are tons of crying emojis and gifs on social media. Another fan on Twitter wrote, "Song number one 'I'll be taking flowers to the cemetery of my heart'… it's gonna be a long damn winter."
Fans were just as quick as the critics to hear the Amy Winehouse influences on the album. One fan said, "You can hear the Amy Winehouse influence in this album. And I love that." Meanwhile, fans also loved the different musical styles that Adele used on the record as well.
All in all, there doesn't seem to be a single person on Twitter or Reddit who dislikes the record.
RELATED: Adele's '30' Album Might Include a Special TV Event
What has Adele said about '30'?
During an interview with Apple Music, Adele said that she made 30 all on her own, so if she had to thank anyone, it would be herself. She said she was "really committed" to herself and went to "hell and back," making it.
Adele agrees with the critics that 30 is her "most personal and most vulnerable record yet." She told NPR, "And that's saying something, because I feel like I've always gone there before. … I was thinking the other day about [Adele's 2011 sophomore album] 21 — what was wrong with me? I was taking it that seriously… that was a boyfriend. How the hell did I write that album? Like, you know?
"But it is a crazy thing. I definitely think that my voice has matured. But I also think that my delivery on the album is because of the lyrics and what I'm singing about. I don't feel the need to wail all the time anymore — my lower register on this album shines more than on any other record, I think.
"And lyrically, I wasn't trying to write 'better lyrics' or anything like that. I guess because of the subject matter, it came out in different ways. But in the past, I've definitely avoided reading articles or novels or really, you know, reading anything, just so as to not sort of take anything from any of that and put it into the songs. [But] I read a lot during this. So I filled up — my vocabulary definitely got bigger, you know?"
If Adele has been on a steep incline throughout only four records, what else can she do? We're incredibly excited to see what she does next, but it'll be tough to beat 30.