Fans Call 'Big Brother' Star Chris 'Swaggy C' Williams Transphobic for Comment About Transgender Athletes
A year after many fans accused Chris "Swaggy C" Williams of running a scam with his charity basketball event, he is under fire again for making insensitive remarks about transgender athletes.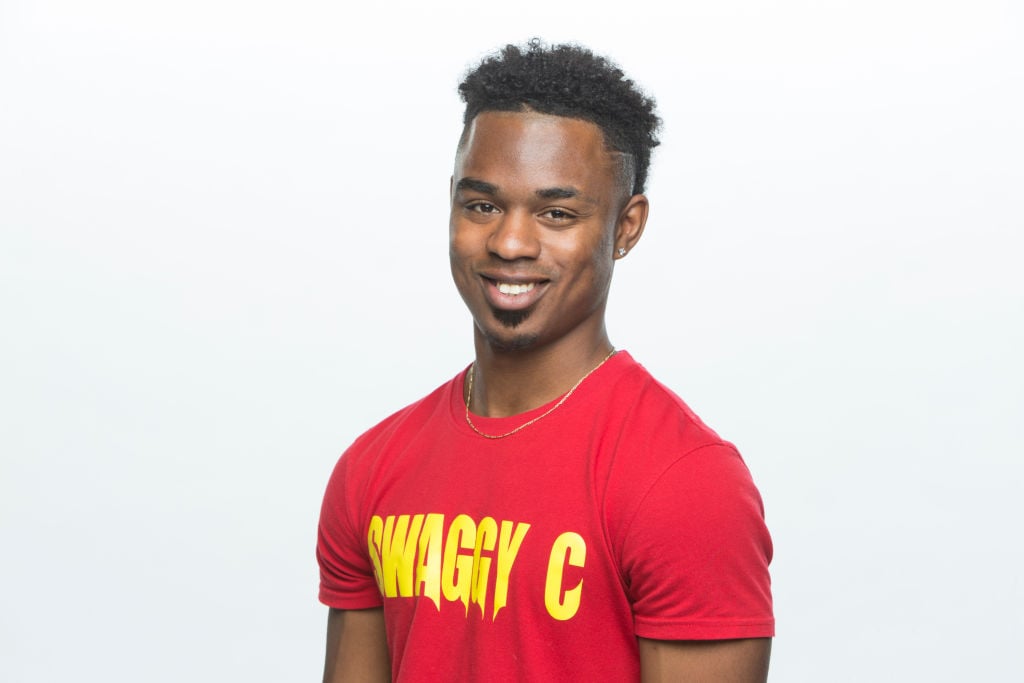 Chris 'Swaggy C' Williams on 'Big Brother 20'
Known for wearing and giving out numerous shirts with his self-given nickname on them, Swaggy C got off to a hot start. He won the first two competitions, already fell for Bayleigh Dayton, and created a few alliances including the doomed FOUTTE.
After his win gave him immunity for the first elimination, he began talking recklessly, annoying Kaitlyn Herman. His alliance suddenly turned on him and voted to evict Steve Arienta over his target, Sam Bledsoe.
Then, Herman won the next Head of Household and backdoored Swaggy C, sending him home in 15th place. Even though he left the competition so early, Big Brother included a segment with him meeting Dayton's family.
At the reunion, Swaggy C revealed he had been getting closer to his girlfriend's family as she still competed in the house, and then proposed to Dayton. The couple secretly wed on Swaggy C's 24th birthday in February 2019 and then officially announced the marriage nearly a year later.
Chris 'Swaggy C' Williams controversy
In January 2019, Swaggy C alongside Big Brother co-star Faysal "Fessy" Shafaat held a fundraising basketball game for BB19 Kevin Schlehuber, who was diagnosed with prostate cancer.
Other Big Brother contestants attended the event to attract more fans, and they were able to purchase general or VIP admission where the fans could meet their BB favorites.
Those who could not attend were able to pay a small fee to watch the game online. Thousands of people showed up to the game and viewed it online, making the fundraiser a success.
However, a month after the event, Kevin's daughter accused Swaggy C and Fessy of making her father buy his own plane ticket and only gave him $500.
In a now-deleted YouTube video, Swaggy C defended himself by saying he and Fessy were planning on doing the basketball event anyways, but decided to donate money to Kevin at the last second because of his cancer diagnosis.
He claimed they could not find sponsors and had to put up some of his personal funds up to carry out the event. The day trader also clarified that he gave Kevin $800 to cover the plane ticket as well.
The majority of fans have taken Kevin's side and believe Swaggy C and Fessy scammed the 58-year-old.
Chris 'Swaggy C' Williams accused of making transphobic comment
A little over a year after the basketball event, several fans are coming for Swaggy C again as they think he made a transphobic remark. He retweeted an article, titled, "High School Girls Sue After Being Forced To Compete Against Transgender Athletes."
Swaggy C then added his own comment, "As they should. It isn't fair." Several fans immediately came for him and replied to his tweet calling him "transphobic" and reminded him that he "stole from a man with cancer."
Another Twitter user tried to educate Swaggy C, explaining, "If you were actually educated on this, you would know that transgender women who have been taking estrogen don't actually have enough testosterone to give them an advantage."
The day trader has not responded or deleted the tweet as of yet.