Fans Call for Farrah Abraham's Latest Instagram Video to Be Deleted
It seems like Farrah Abraham finds a new way to upset her social media followers every day. The former Teen Mom star is no stranger to being controversial. In fact, she has basically made a living off of it. But some people think that her latest video on Instagram has gone too far.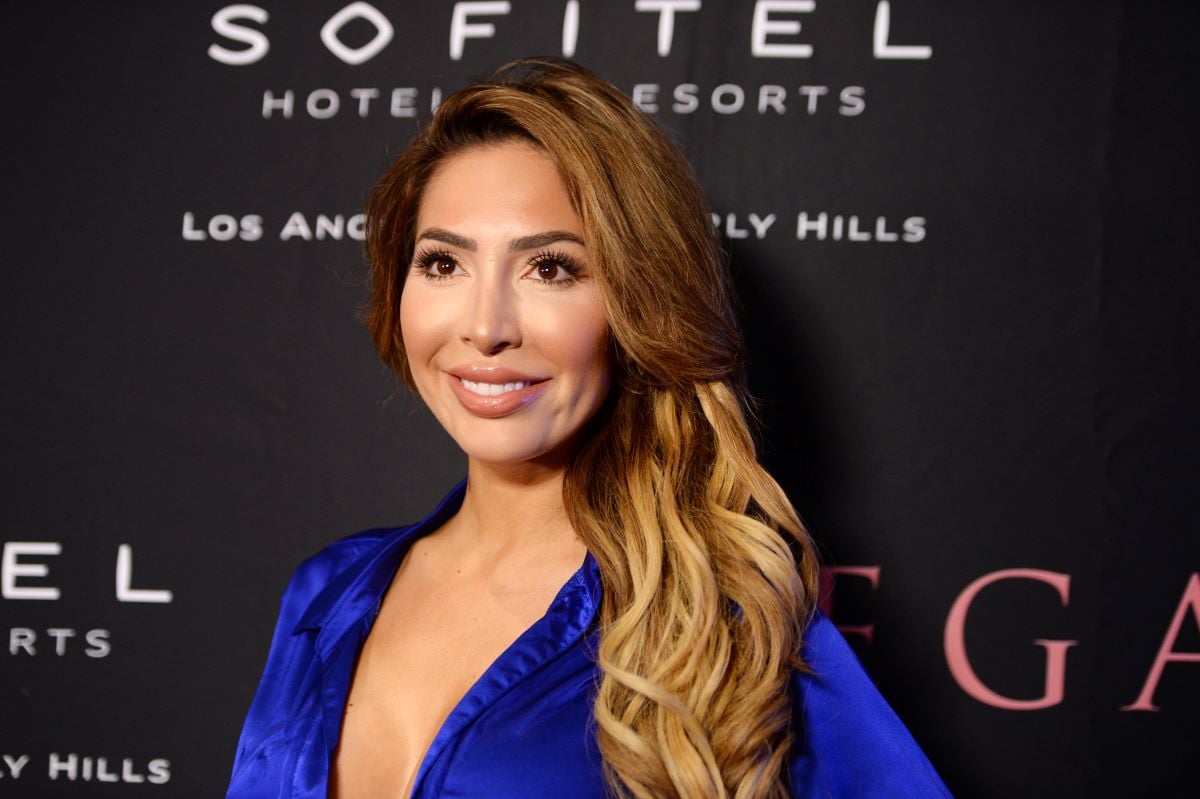 What happened in the video?
Abraham has dabbled in the world of adult entertainment. She's made adult videos and promoted adult toys. Recently, she received backlash from people after hitting her daughter Sophia in the head with an adult toy as part of a joke in a video.
Now, she is back and is promoting a new adult toy on Instagram.
"This is what I find very useful during this quarantine," she captioned the video of herself. "Instead of risking, I gave myself some love. Namely, I had the opportunity to work with LELO, and they sent me Soraya 2 Cruise that offers optimized dual-stimulation which is of course only for ladies and only for multiple pleasure. At first, I was surprised by all the features they told me this toy has, but I decided to get rid of the shame and to try it. I am telling you, this toy is a really good representative of every woman that takes care of herself – it is gentle, good shaped, elegant, and very luxurious because it can work for hours and days. For more head over to Lelo.com."
Fans want the video taken down
While Abraham is allowed to do whatever she wants on her social media, some people are annoyed that she posts so much sexual content when she has a young daughter. Sophia is often in a lot of Abraham's Instagram videos so the mixture of adult content and videos featuring Sophia has been a bit too strange for some fans.
"Who's recording this? Sophia?" one person commented on the advertisement.
"THIS SHOULD BE REPORTED!" another person said.
Most people were concerned about what Sophia would think after seeing the video.
"Sophia follows her on Instagram so she will see this. That's so dumb but she doesn't care, she lets her daughter see whatever," one person wrote.
"Do you keep it hidden from your child?" another user asked. "I seem to recall it in a video you posted while in the car with Sophia."
People question Farrah's parenting
As fans have mentioned, this isn't the first time that Abraham has done some questionable things regarding her daughter. When she posted the video where she appeared to hit Sophia in the head with the adult toy, fans were outraged.
"This chick is so not suited to be a parent," one person commented on the video.
"Yooo how does she still have her child??" another said.
And earlier this year, fans accused Abraham of abandoning her daughter to go to a party in Mexico after Sophia supposedly posted a video that made it look like she was home alone. Abraham claimed that Sophia was actually with her family and the person who posted the video was a stalker.
Abraham's mom Debra Danielsen also denied the rumors that Abraham had abandoned her daughter.
"Sophia wasn't even on her phone," she said. "She wasn't alone, never made a post, and was swimming. Farrah has not done anything wrong here."