Fans Call Out Khloé Kardashian Photoshop Fail After Spotting Original in This 'KUWTK' Clip
When Khloé Kardashian posted a completely unrecognizable photo of herself on Instagram, fans wondered what happened to her face. Kardashian looked nothing like she usually does but, upon closer inspection, her followers pinpointed how she used Photoshop to manipulate the pic. A new Keeping Up With the Kardashians clip confirms that she went totally overboard with the photo editing.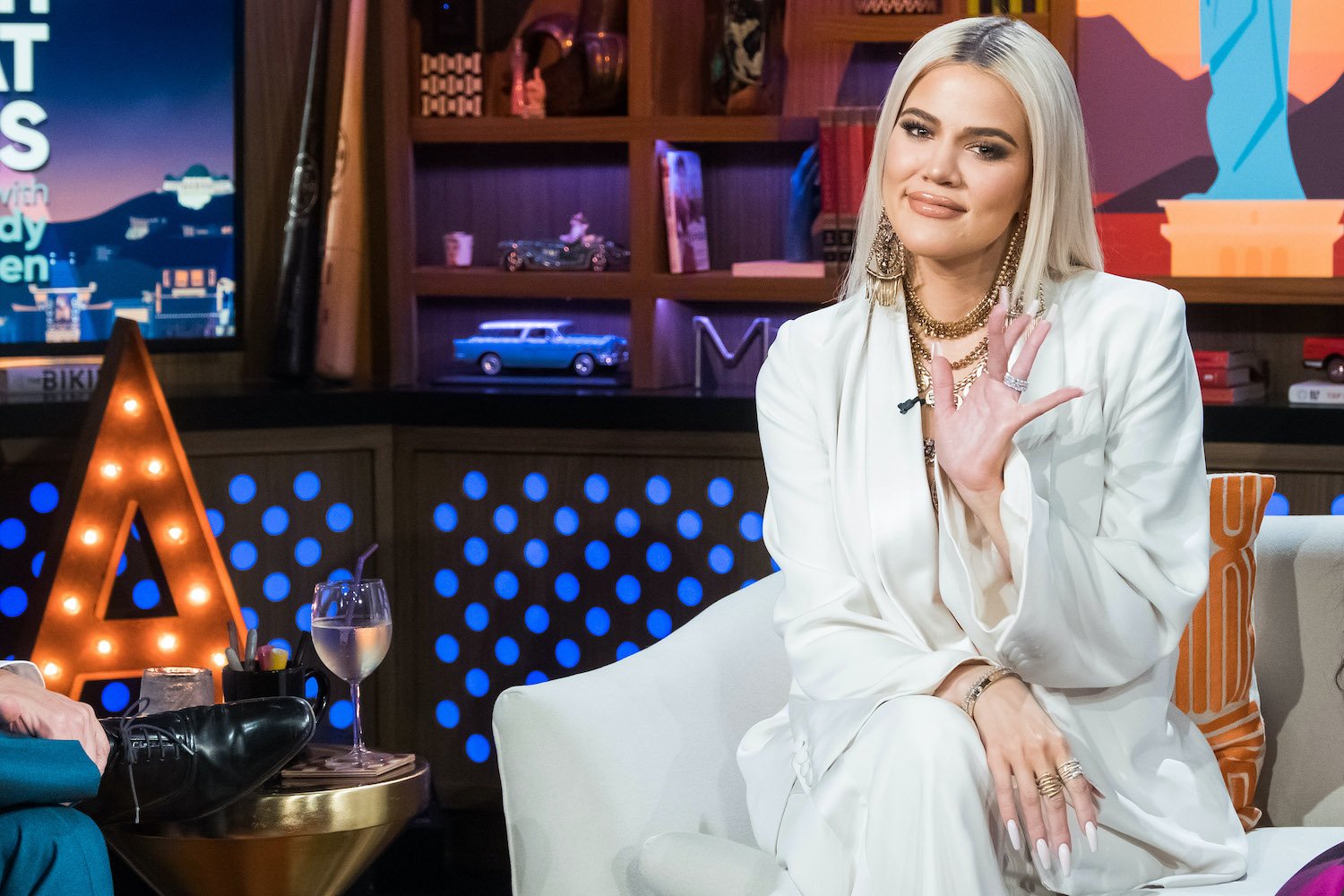 Khloé Kardashian's Instagram pic had fans wondering what happened to her face
In May, Kardashian posted a series of photos that looked quite different from her usual look, captioning the post, "location: under bitches skiiiinnnnn." Fans couldn't get over the pics, calling Kardashian unrecognizable and wondering if plastic surgery was to blame for the significant changes to her face.
Eagle-eyed fans uncovered some tell-tale signs that Photoshop was in the mix, however.
On Reddit, a full-on investigation of the images turned up some interesting finds. "Can't tell if it's photoshop or surgery? I mean, she looks great but WOW… it's different," one Redditor commented.
"This ain't it. I'm hoping it's extreme photoshop and not more surgery… this is very, very uncomfortable," another Reddit user remarked.
Fans pointed to some giveaways that Kardashian edited the pic. "Half of her necklace chain is gone," one Redditor pointed out. "That whole area is off. I can see a hint of the chain that was there and the area right where her neck and hair meet has an unexplainable brown chunk of color — I can't tell if it's a shadow or her hair," another fan commented.
"I think what's so disconcerting with them is each eye is looking in a slightly different direction. As well as one higher than the other. Also, half her necklace chain is missing. Think it's 2 photos merged into one," another Redditor explained.
RELATED: Fans Weigh in on Khloé Kardashian's Ever-Changing Face and New Hair Color in Latest Instagram Pics
Fans confirmed Khloé Kardashian's Photoshop fail with this 'KUWTK' clip
When a new KUWTK clip came out, fans noticed that Kardashian was sporting the same top, necklace, and hairstyle in a confessional from the sneak peek. In comparing the images side-by-side, it was clear that Kardashian's Instagram pic was manipulated because she looked drastically different in the KUWTK clip.
In a Reddit discussion about the reality show clip, one Redditor noted that the scene involving Kylie doing shots before they were to go out for a sisters' night was filmed in March. The confessional interview with Kardashian was filmed in May, based on the similar look to her Instagram post at the time.
One Redditor pointed out, "Oh my gosh, I thought Khloé's outfit and hair looked familiar! It's so insane seeing how she actually looked on film compared to that crazy FaceTuned selfie she posted. Wow."           
On Twitter, fans couldn't get over the editing fail, with many saying how they think she's more beautiful without all of the facetuning.
Kardashian had the perfect clapback
Kardashian's changing looks have gotten a lot of feedback and not all of it is positive, unfortunately. The Good American co-founder found a clever way to slam her haters, however, as she showed in response to a comment she received on another Instagram post.
When one fan asked, "Why do you look so different in all your photos?," she had the perfect response. "From my weekly face transplant clearly," Kardashian replied.
Perfection.