Fans Call Out 'Sad' Situation Between Vanessa Bryant and Her Mom Amid Back-and-Forth Over Claims That Her Mom Was Kicked Out After Kobe's Death
Vanessa Bryant is going through it with her mom Sofia Laine.
The pair has been going back-and-forth in recent days over claims that Laine was allegedly kicked out of the family home and abandoned following the death of Kobe Bryant. Knowing their history and all that Bryant has been through in recent months, it comes as a major shock that prompted plenty of opinions on social media.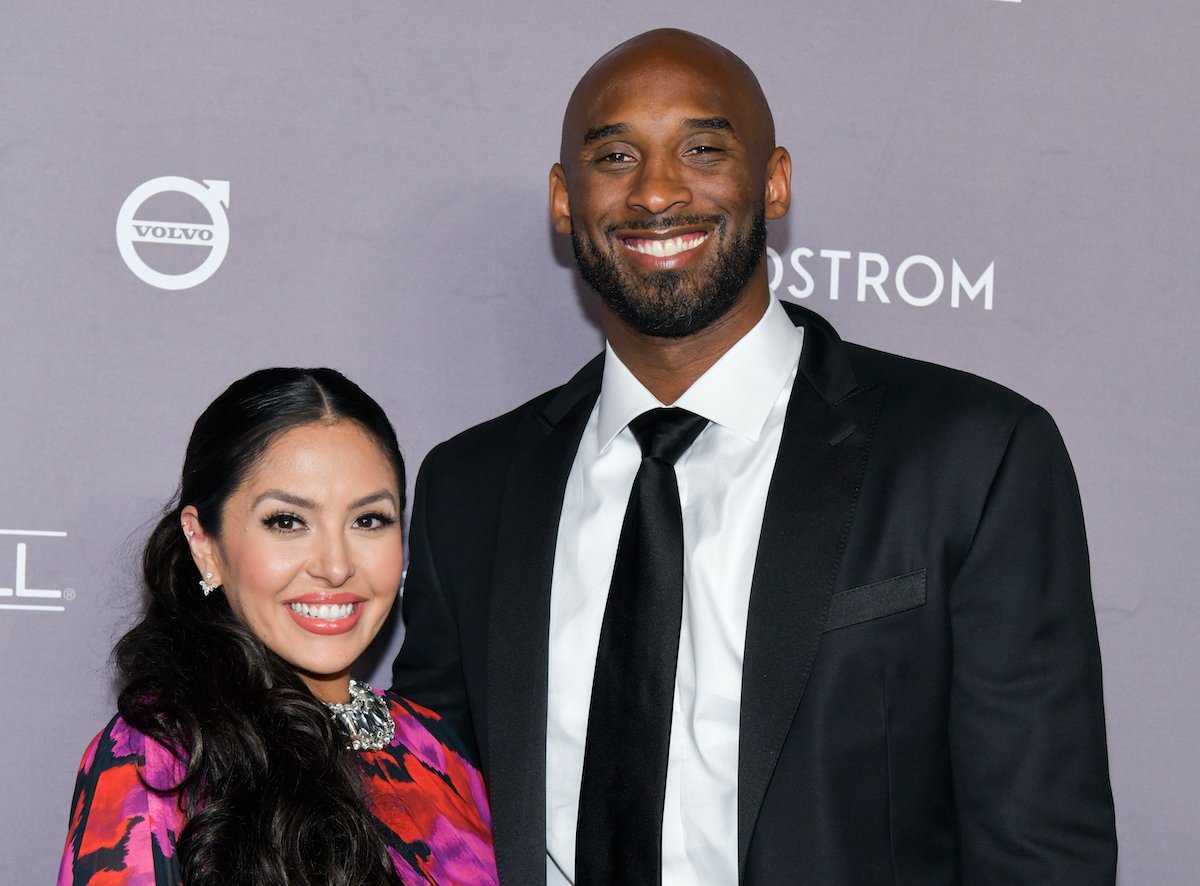 Sofia Laine recently went public with claims about her daughter
Laine sat down with David Valadez of Univision's El Gordo Y La Flaca in an interview that aired on Sept. 21 to discuss her relationship with Bryant. Speaking in Spanish, she claimed that things had deteriorated after Kobe's death and that Bryant had allegedly kicked her out and taken away her car.
"She told me, 'I need you to get out of this house.' She also told me that she wanted her car and she wants it now," Laine alleged as she wiped away tears (via The Daily Mail).
The interview comes as Bryant continues to grieve the loss of her husband, who died in a Jan. 26 helicopter crash that also claimed the life of their 13-year-old daughter Gianna.
After the tragedy, Us Weekly reported that Laine was "keeping Vanessa strong" and that she was "the weight of her support system." But some time over the months, things went awry, apparently.
RELATED: The 1 Heartbreaking Reason Why Kobe Bryant's Father Didn't Approve of His Son's Marriage
Vanessa Bryant hit back at the allegations
After the interview aired, Bryant put out a statement strongly criticizing her mother and pushing back on the accusations that had been leveled against her.
"My husband and daughter passed away unexpectedly, and yet my mother had the audacity to do a television interview speaking negatively of me while shedding tears for a car and a house that were not in her name," she began.
Going on, Bryant claimed Laine had allegedly manipulated the interviewer into believing she was struggling when in reality, she has continued to take care of her.
"[Sofia] has removed all her diamond jewelry, emptied the apartment I provided, and put away the furniture to make it look like she doesn't have my support," Bryant continued. "My husband and I have supported her financially for the past 20 years, and continue to do so, in addition to her monthly alimony."
Bryant also denied reports that Laine had supported her following Kobe and Gianna's deaths.
"Contrary to previous reports, she has not been physically present or emotionally supportive of my daughters and me after my husband and daughter passed away," she continued, referencing their other kids Natalia, 17, Bianka, 3, and Capri, 1. "Now I see what is most important to my mother and it's more than painful. I hope that everything that is coming out about our personal relationship ends here."
The drama between them has fans so sad
Fans have been on websites such as Twitter and Instagram sharing their thoughts on the fallout between Bryant and her mom, with many calling it sad and unfortunate.
"I feel so bad for Vanessa Bryant. she lost her daughter AND husband and her mom is out there doing interviews," one fan wrote, while another person said: "So sad… prayers up for Vanessa Bryant you have your babies and the people that love you surrounding you and billions of people that support you."
Echoing that, blogger Perez Hilton tweeted: "This is sad and unfortunate – on many levels. Kobe Bryant's widow has had a falling out with her mother. And, now, Vanessa Bryant's mom is talking to the media about it. Money corrupts so many! Disappointing!!"
Hopefully, these two will be able to mend their relationship and move forward in a more positive way.