Fans Can Now Enjoy BTS in the Form of a Cake
BTS is now a global phenomenon. The group started out with humble beginnings in South Korea but has since attracted fans all over the world.
With immense popularity comes the ability to sell various products. BTS has been an ambassador for many brands like Hyundai, Samsung, and Fila. Additionally, fans can fill their lives with BTS by purchasing products like BTS dolls, BTS contact lenses, BTS vitamin products, and BTS beverages.
Recently, one new product has been added to the list: a BTS cake from Baskin-Robbins.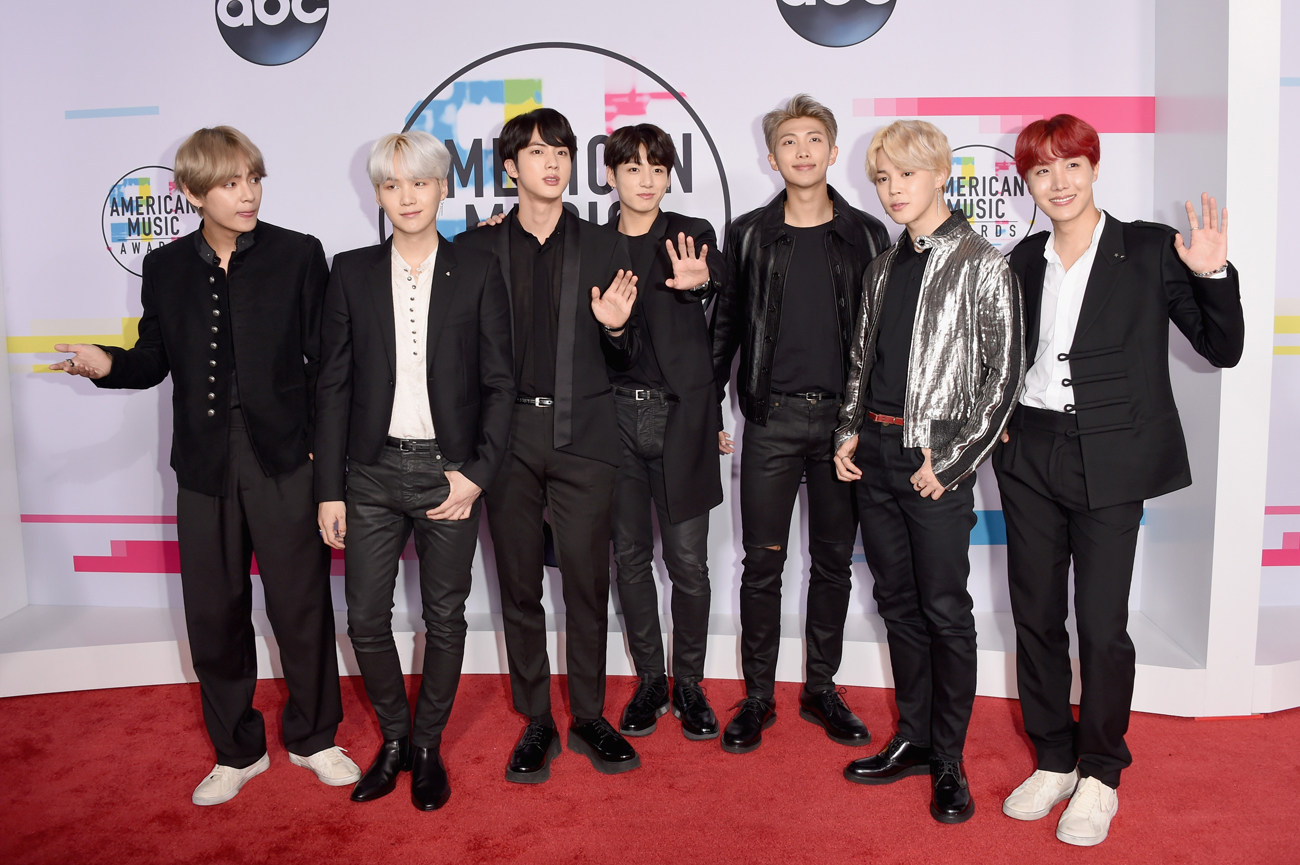 BTS is a brand ambassador for Baskin-Robbins
In June 2020, it was announced that BTS would be collaborating with ice cream brand Baskin-Robbins in South Korea. BTS would act as a brand ambassador and promote Baskin-Robbins products in August.
"We believe August will be more special for Baskin-Robbins with BTS," an official from SPC Group, which manages the South Korean branch of Baskin-Robbins, said, as reported by IBTimes. "We have captured the charms of BTS in the advertisement to make you forget the summer heat, so do look forward to it."
Baskin-Robbins will sell a limited edition 'BTS 7 Cake' in South Korea
In order to make this partnership more special, Baskin-Robbins will release a limited edition "BTS 7 Cake" in South Korea. The number 7 is meaningful to BTS because the group consists of seven members. Additionally, 2020 represents their seventh year together.
The cake itself consists of seven ice cream flavors pieced together to look like the number 7. Each flavor represents each member, with the flavors being "Mom is an Alien," mint chocolate chip, blueberry cheesecake, "Shooting Star," almond bonbon, cookies and cream, and "BerryBerry Strawberry." Some of these are also unique to South Korea.
As reported by Allkpop, Baskin-Robbins also shared that only a "limited amount" of the cake will be available, saying, "The 'BTS 7 Cake' is a new handmade product with 7 different types of ice cream blocks. Because manufacturing costs are higher than ordinary products, we're only producing and selling a limited amount of 30,000."
The cake is currently not on the market yet, but fans in South Korea can put in pre-orders for it.
Some fans think the 'BTS 7 Cake' is overpriced
Each cake will cost 26,000 Won or $21.75 USD each, and some fans are not happy at the price. According to Allkpop, South Korean fans have been complaining online about the cake being charged at that price when it is simply made up of flavors that can already be found at most stores.
"I thought an ice cream cake that was a collaboration with BTS would be special," one person reportedly said.
Meanwhile, other people call it "too expensive."
However, some fans also pointed out that Baskin-Robbins ice cream is already more costly compared what can be found at other places, especially since the brand uses "high-quality ingredients."
One international fan wrote, "I think that [because] it's Baskin-Robbins and custom, it's more expensive. My mom got a Baskin-Robbins mint chocolate chip cake and asked them to make the BTS logo in the middle for my birthday a few years ago and it was about 24 USD, so I'm not surprised."
Regardless of the various complaints some people have about the "BTS 7 Cake," it seems most fans are not deterred from buying it. Allkpop reported the cake is "surging in popularity" with numerous pre-orders being placed already.