Fans 'Cancel' Justin Bieber After Multiple Women Accuse Him of Sexual Assault
Since the #MeToo movement gained prominence in 2017, hundreds of celebrities have been accused of sexual assault and misconduct — from Harvey Weinstein to Bill Cosby. Now, Justin Bieber has joined the ranks of the accused as he is facing some pretty serious allegations.
Multiple women came forward on Twitter on June 20 and accused the "Yummy" singer of sexual assault. Their claims prompted immediate and widespread outrage and led to the creation of the #justinbieberisoverparty hashtag.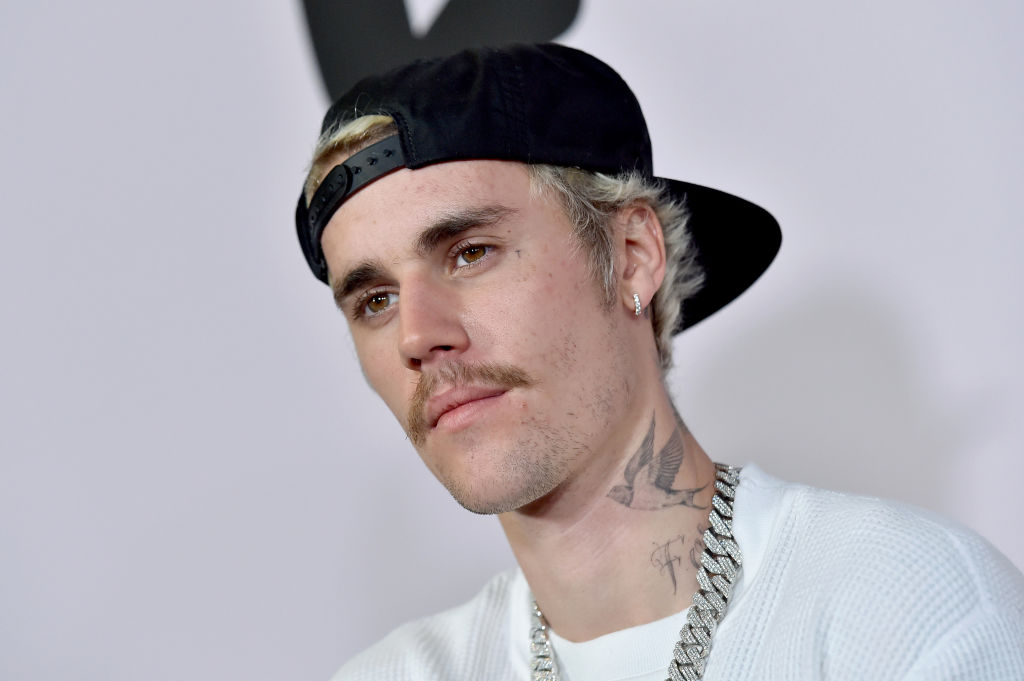 More on the allegations against Justin Bieber
A woman who goes by the name Danielle spoke out on the evening of June 20. Inspired by the woman who recently leveled a sexual assault allegation at Baby Driver actor Ansel Elgort (which he denied), Danielle detailed an alleged incident she said happened in 2014.
Danielle claimed she met Bieber at a Houston restaurant when he was in town with his then-girlfriend Selena Gomez and later went to his hotel to hang out with some friends. She mentioned that she didn't think anything sexual would occur considering Bieber was in a relationship but wound up being "sexually assaulted without consent."
After seeing the story, another person named Kadi came out and said they believed Danielle, citing her own alleged experience with Bieber. Kadi claimed he also allegedly assaulted her in 2015 while they were in New York, leading to a rehab stint and suicidal thoughts. She said she had previously tried to get her story out but ultimately lost hope.
As the allegations continued to pour in, Bieber's name started trending on Twitter. Some of the accusations against him can be seen in this Twitter thread.
People are 'canceling' Justin Bieber
Twitter users have been going in on Bieber ever since the allegations surfaced and urging fans to stop supporting him.
"YOU ALL BETTER HOLD THE SAME EXACT F*CKING ENERGY TO 'CANCEL' JUSTIN BIEBER AS YOU DID ANSEL ELGORT. THEY ARE BOTH FUCKING RAPISTS AND IT DOES NOT MATTER THAT JUSTIN HAS MORE FAME. THEY BELONG IN JAIL," read one tweet.
"Justin Bieber has literally ADMITTED to 'abusing all of [his] relationships' AND being 'disrespectful to women.' It's time we start holding celebrities accountable for their disgusting actions. #justinbieberisoverparty," said another fan, referencing a note Bieber posted online in 2019 where he owned up to some of us past shortcomings.
Then there were others who felt that Bieber should have been canceled a long time ago, citing his criminal history, past use of the n-word, and more.
At the same time, though, there are plenty of people who have defended Bieber and urged others not to rush to conclusions.
"innocent until proven guilty," read one tweet.
"Wtf is wrong with peope? Do you really believe that sh*t?" another tweet said in part.
Someone else noted, "Johnny Depp's life was ruined because of a false accusation by a woman, be aware and don't this happen to another innocent man like Justin Bieber! THEY DON'T HAVE PROOF, IT'S JUST MADE UP WORDS," they continued, referencing Amber Heard's abuse allegations against Depp.
Has Justin Bieber responded to the allegations?
So far, Bieber has not yet addressed the allegations. However, a fan posted screenshots from a purported conversation with one of Bieber's colleagues, Allison Kaye, where Kaye said Danielle's account was "factually impossible" given that Bieber stayed at an Airbnb the night of her alleged assault.
We'll share more updates as they become available.
How to get help: In the U.S., call the RAINN National Sexual Assault Telephone Hotline at 1-800-656-4673 to connect with a trained staff member from a sexual assault service provider in your area.
How to get help: In the U.S., call the National Suicide Prevention Lifeline at 1-800-273-8255. Or text HOME to 741-741 to connect with a trained crisis counselor at the free Crisis Text Line.
Read more: Justin Bieber Reveals Why He Had Doubts About His Relationship with Hailey Bieber