Fans Can't Believe Tia and Tamera Mowry Turned 42
Fans have grown up with Tia and Tamera. Their hit '90s sitcom Sister, Sister played a huge role in many fans' childhoods and since then, fans have looked to the twins for advice on everything from marriage to motherhood. Though the sisters are married with families, fans were stunned when they realized that Tia and Tamera recently celebrated their 42nd birthdays.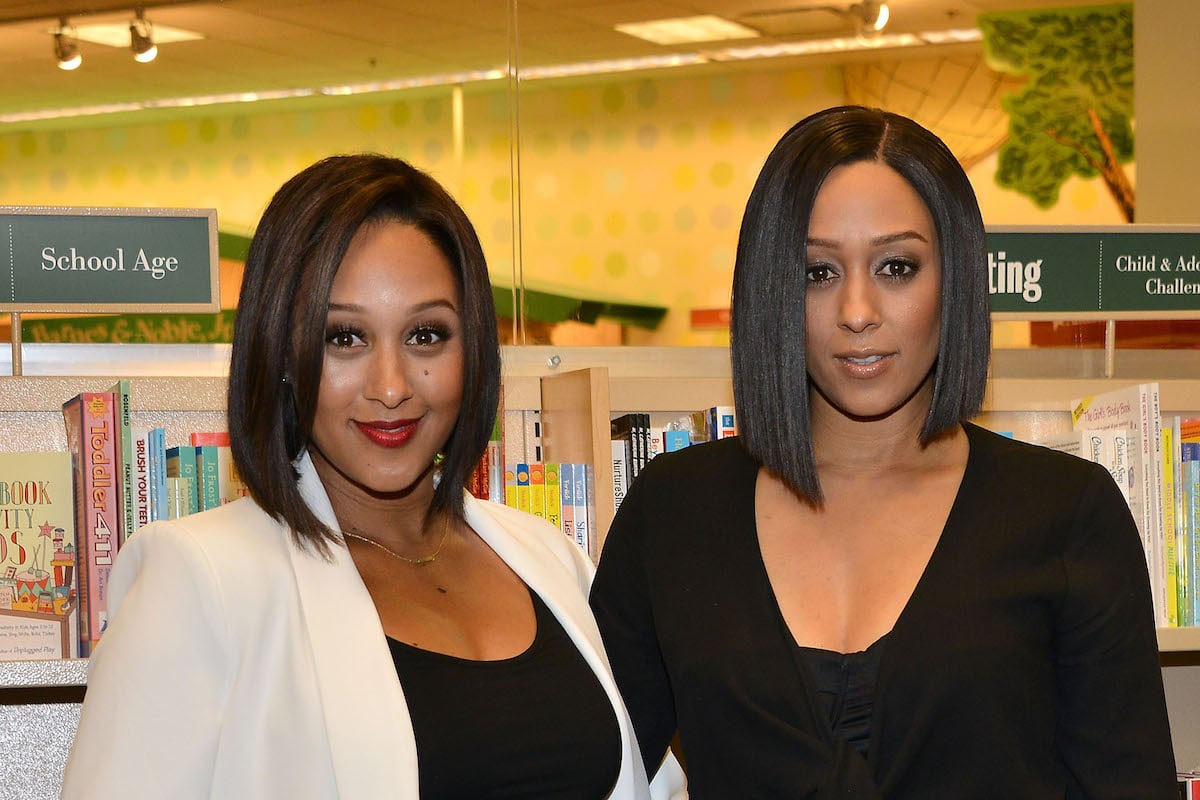 Tia and Tamera Mowry celebrate their 42nd birthdays with sweet Instagram tributes
Tia and Tamera shared touching Instagram tributes to one another in celebration of their 42nd birthdays. Tia started things off with one birthday dedication to Tamera, highlighting some of their biggest milestones they've accomplished together. She also noted some of their heartbreaks that they comforted each other through, including the death of their beloved grandmother.
"We booked #Sister,Sister together, we won our first #nickelodeon #kidschoiceawards together, we #graduated from #college together. We traveled the world to together and unfortunately we also experienced #grief together. When our #grandmother died, I will never forget us sleeping together in the same hotel bed to comfort each other," Tia captioned a series of photos of her and Tamera together throughout the years.
Related: Tia or Tamera: Which Sister Has the Highest Net Worth?
Tamera started off with a celebratory post for herself, posing outside of her Napa home while reflecting on her life and what she hopes the new year will bring. She followed it up with a message to her sister, calling Tia her "ride or die."
Fans are shocked that Tia and Tamera Mowry are 42 – cite their youthful looks
Tia and Tamera had a joint 40th birthday bash two years ago and shared photos and exclusives from their special 70s themed night. Tia told People at the time that it was their first time having a joint party together in almost 20 years.
"We live very kind of busy lives and I really wanted us to slow things down for a minute and take the time out to celebrate," she said. "The last time we had a party together was when we turned 21. We have our individual careers, but I just felt like it was something we needed to celebrate together."
Despite their past 40th birthday shindig, fans missed the memo. Social media users chimed, citing confusion surrounding their ages.
"Tia and Tamera 42?….. I thought they were like 31," one user wrote on Twitter.
"42?!! Cut it out they can't be," one wrote on Instagram.
"They still look 17," another commented on Instagram with heart eye emojis.
"42 no way," wrote another, also along with heart eye emojis.
"Still look good," another chimed in.
"They aged but at the same time, they didn't. They're both beautiful! happy birthday loves," one fan wrote.
"Tia and Tamera are 42…42 they aging like fine wine," another Twitter user commented.
The sisters celebrated their birthdays separately due to living in different areas of California and under the conditions of the coronavirus quarantine rules. They both look forward to reuniting and celebrating together once bans are lifted.