Fans Can't Keep it Together After Kendall Jenner Spent New Year's Eve With an Ex-Boyfriend
Kendall Jenner is known to be a rather private person. Although her family became famous for being open about their lives on Keeping Up With the Kardashians, Jenner herself prefers to keep to herself much of the time. She has also made it a rule to not share a lot about her relationships with the media.
Of course, that has not stopped many people from being curious anyway. Jenner's love life has often been a hot topic with fans, and recently, things got even more exciting for onlookers when she was spotted hanging out with an ex-boyfriend. Read on below to find out what happened and whether or not Jenner could be getting back together with this former beau anytime soon.
Kendall Jenner spent New Year's Eve with Ben Simmons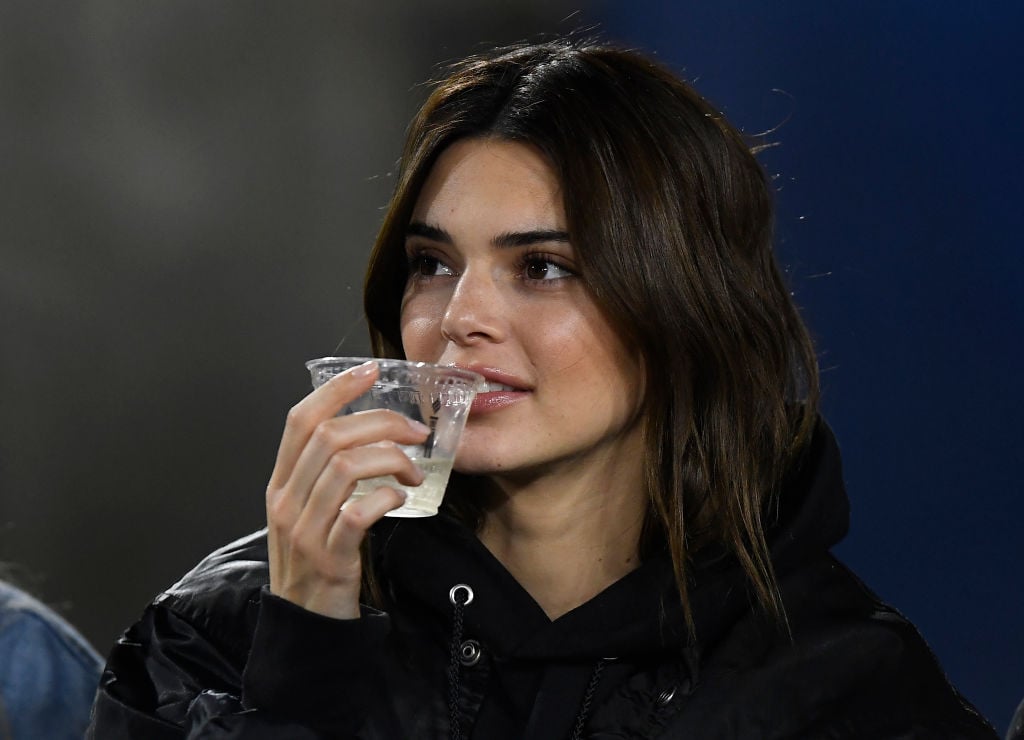 In the early morning of January 1, TMZ reported that Jenner had been hanging out with her ex-boyfriend, Ben Simmons. According to the news outlet, Simmons had rented out the rooftop restaurant Attico in Philadelphia for a New Year's Eve party. He and Jenner came to the party together at around 11:30 p.m. and both of them rung in the new year there.
Kendall Jenner and Ben Simmons dated from 2018 to 2019
Kendall Jenner has kept her relationship with Ben Simmons on the down-low, so most of what we know about them is based on rumors and reports from various news sources.
In any case, it was alleged that Jenner and Simmons got together some time in the spring of 2018. She confirmed that she had been seeing him for "a bit now" in February 2019. However, by May of that year, it was reported that the couple had broken up.
A source told E! News: "Ben and Kendall split recently before the Met Gala. They are still on fine terms and have been in touch."
The insider went on to share that the cause for the breakup was the fact that Jenner spent a lot of time abroad for her work. "Kendall knew she had several out of the country trips coming up and thought it would be best if they took some space," the source said. "It's been hard for them with the time differences and both of their schedules but there is a chance they will get back together."
While it sounded like the breakup was a permanent one back then, things may have changed for the two of them.
Could Kendall Jenner and Ben Simmons be getting back together?
Their New Year's Eve rendezvous was not the first time that Jenner and Simmons were spotted together recently. Back in December, Jenner actually attended one of Simmons' games. She did not sit courtside like she usually did when they were dating, however. The model was seen in a box seat, and she was also said to be hanging out with some of Simmons' friends, which was enough to make fans go wild.
Around this time, there were reports that Simmons was seeing radio DJ Maya Jama. It was also believed that Jenner could be dating model Fai Khadra. Nevertheless, The Sun quoted a source saying that Jenner wanted to get back together with Simmons because she could not "bear to see him with anyone else."
"Pals say Kendall still has feelings for Ben and although she's trying to be strong, she can't help but look back on their relationship through rose-tinted glasses," the alleged insider shared.
Since Jenner is extremely private about these things, it is unlikely that we will know the truth about her and Simmons' relationship anytime soon. For now, onlookers will just continue to speculate on whether they are truly dating again or just having friendly hangouts.