Fans Can't Keep It Together With the Return of 'National Treasure'
When it comes to clamoring for sequels, anything with a superhero makes sense, as does a saga with a through-line like Star Wars. Every once in awhile, though, fans clamor for a sequel to a movie that has, if not a blockbuster following, a loyal and steadfast one. In this case, we're talking about National Treasure 3, which will see the return of Nicolas Cage. 
What about 'National Treasure' and its sequel?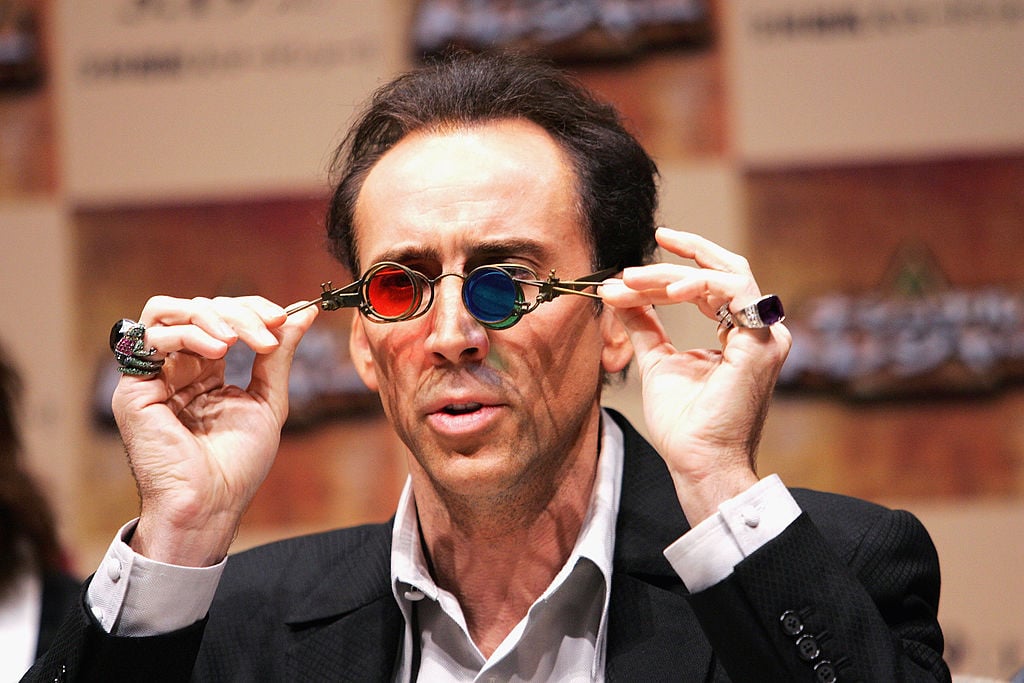 The original National Treasure from 2004 took a lot of people by surprise in and of itself. To some it looked like Indiana Jones lite or a low rent Da Vinci Code, with Cage and company finding clues and other secrets embedded in real historical documents. It didn't matter if Jerry Bruckheimer was producing it. There was no way that Disney was going to get lucky again after Pirates of the Caribbean: Curse of the Black Pearl caught everyone by surprise.
But Disney did get lucky again. The first movie made $173 million at the box office, which was far above and beyond even some optimistic projections. It was certainly good enough for a 2007 sequel, which made $219 million. Unlike the Pirates franchise, though, National Treasure stopped at two, and the buzz appeared to die down.
Then, Variety reported that a third movie is on its way, with Nicolas Cage returning in his lead role. Cage returning is not such a surprise, considering he never seems to turn down any script he gets, but if for no other reason, the announcement of a third movie was a surprise because it's been almost 13 years since the last one. The first movie involved the Declaration of Independence. The second was the missing pages of John Wilkes Booth's diary. What will the third movie's historical object be?
Why do fans want a third 'National Treasure?'
Whatever the national treasure is this time, fans on Reddit are certainly here for the third go-round. One fan said, "I have a feeling this is gonna do great. I don't know anyone who doesn't like the first two. The fact that people still talk about these movies says something too."
Perhaps it's the pull of childhood nostalgia. Some fans on Reddit were around the age of 9 when the first movie came out, so they have more affection for the movies than critics. The first scored a 46 percent on Rotten Tomatoes, and the second dipped to 36 percent.
Still another fan got in a dig by saying, "People talk more about National Treasure than Avatar," and the common complaint about Avatar is that it's getting four sequels when people don't seem to remember the first one that well. Ironically, it's now a Disney property too, since it was released by 20th Century Fox. Avatar streams on Disney+ and so does National Treasure: Book of Secrets, although licensing agreements are keeping the original National Treasure off until April 30.
Sometimes long-awaited sequels luck out, sometimes they don't
In a world where sequels seem to come out every other week (or every week in summer), it's easy to forget that for a variety of reasons, there are often long gaps between sequels. Sometimes the long gap hurts, sometimes it helps. For every Mad Max: Fury Road or Jurassic World that scores big, there is a Zoolander 2 or a Basic Instinct 2 that you can buy for $5 each.
It remains to be seen where National Treasure 3 will fall. There is no release date yet, but the third movie has one factor in its favor: it's being written by Chris Bremner, whose Bad Boys for Life just cleaned up at the box office, even though there was a 17-year gap between the second and third movies.
Whenever the third National Treasure appears, one cynical fan on Reddit said: "Seems like a conservative (box office) estimate would be somewhere between $3 billion and $5 billion with 4 more sequels and a National Treasure theme park."