Fans Celebrate 1 Year With WayV
WayV, a Chinese sub-unit of SM Entertainment's NCT, officially debuted one year ago. The group consists of seven members: Kun, Ten, Lucas, WinWin, Xiaojun, Hendery, and Yangyang. Since their debut, the group has released multiple EPs and won Best New Asian Artist at the 2019 Mnet Asian Music Awards. After their successful year, fans are celebrating the anniversary of their debut.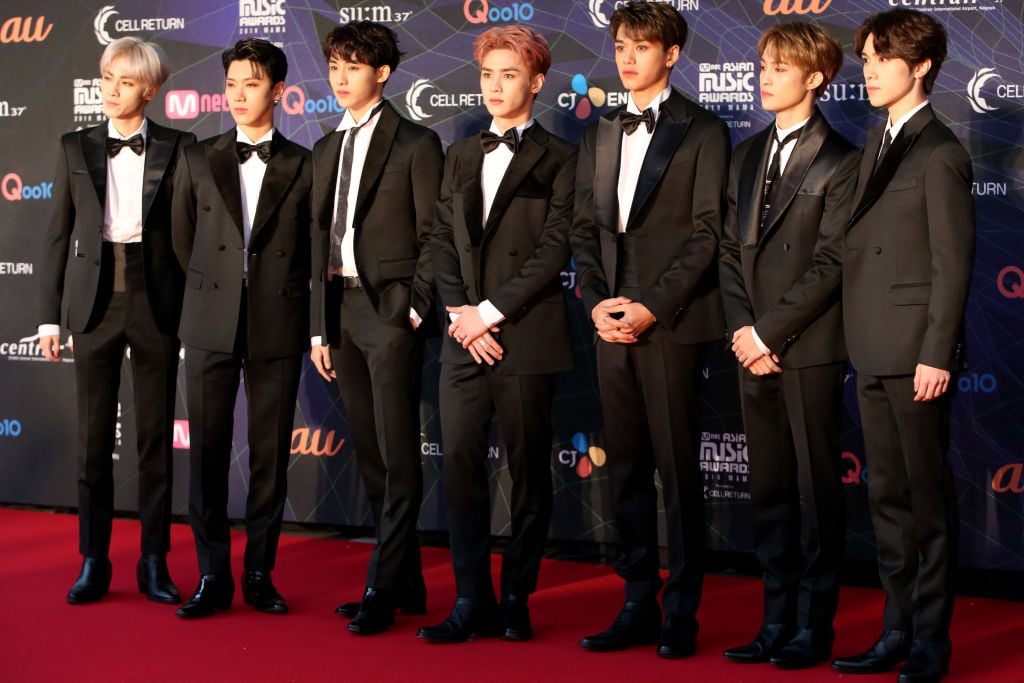 Fans honored WayV's debut
WayV debuted on Jan. 17, 2019 with their first digital EP, The Vision. The EP featured three songs, with a Chinese version of NCT 127's "Regular" as the lead single. To celebrate WayV's debut, fans trended #1YearWithWayV on Twitter. With the hashtag, fans posted heartwarming messages about the members of WayV and their accomplishments.
"1 year has passed since the funniest, kindest, most caring and charismatic group of boys was formed. they're like a family to each other but also to so many weishennies around the world. this is only one year out of many more to come #1YearWithWayV," a fan tweeted.
"happy 1st anniversary to these incredible, amazing and super talented boys. WayV is truly a family, and saying we are proud is an understatement," wrote a fan on Twitter.
"Happy 1st Anniversary, @WayV_official! We're so proud of what you've become and we will look forward to what you'll show us this year! We'll always stay by your side, let's stick together until the very end~ Thank you for debuting! 加油! #1YearWithWayV," a Twitter user wrote.
"happy 1 year to the boys who grew together, became a family, and soon made us a part of that family too. much love, happiness and success to you 7 amazing, wonderful, talented boys," one fan tweeted.
The group had an impressive 2019
The seven-member group accomplished quite a lot during their first year. After releasing The Vision, WayV released a second EP Take Off in May 2019. The album featured six songs including a lead single by the same name.
In October 2019, WayV released another EP titled Take Over the Moon. The EP featured the lead single "Moonwalk." On Nov. 5, WayV released an English version of the EP's second single, "Love Talk."
The group concluded 2019 with a performance at 2019 MAMA. WayV performed a mashup of "Moonwalk" and "Take Off." They also won Best New Asian Artist for their 2019 accomplishments.
WayV is ready for 2020
At the end of 2019, WayV was interviewed by Billboard. In the interview, the group talked about their hopes for the future.
"We want to go global. WayV, we really like traveling and going out to different countries and experiencing different cultures, that kind of stuff. Being able to go around the world and showing them our music, while experiencing different cultures, would be the main goal for WayV," Ten said.
He continued, "I think when we look at 2019, it'll be how we were formed and what we experienced, what we did to be in this position, what we went through. It'll be a reminder for us to keep maintaining the original intent of WayV and cherish every moment in the future."