Fans Celebrate Anniversary of 'Avatar: The Last Airbender' As One of Nickelodeon's Best Cartoons
'Avatar: The Last Airbender' just reached a milestone and fans are celebrating.
Can you believe Nickelodeon has been around since 1977? During its reign, it's launched programming geared at young children and teens, but adults have found some memorable and classic gems in the lineup too.
One of the network's most universally loved series is Avatar: The Last Airbender, the animated adventure epic centered on Aang and his friends. Yip yip!
For those familiar with the show, it may feel like it was ages ago that we were first introduced to Aang, Appa, Zuko, Sokka, Katara, Fire Lord Ozai, and Toph.
Exactly 15 years have passed since the series hit Nickelodeon and created a cult following who keeps The Last Airbender alive through conventions, cosplay, and lively internet discussions. But this past week, the milestone became a special moment.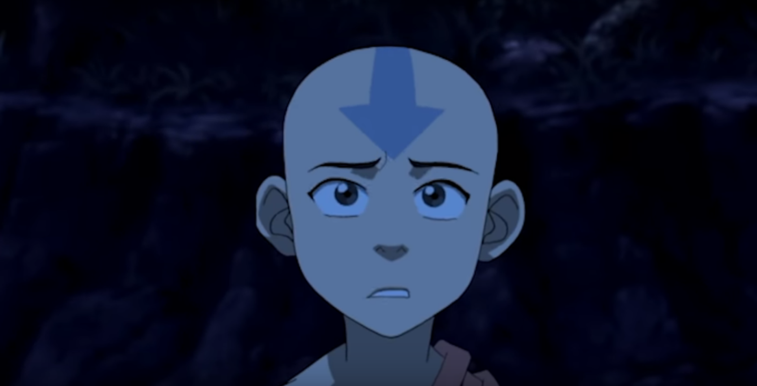 'Avatar: The Last Airbender' is being celebrated
While there are a number of cartoons that are held in high regard, Avatar: The Last Airbender is one whose reach touched on generations.
In its fan base, you'll find people who recall watching it during childhood but fell in love with it all over again in adulthood. There are also grownups who were hooked from the jump.
Feb. 21 marked the official 15th anniversary of the series and online, fans recognized the special occasion with multiple celebratory threads on Twitter and Reddit.
It's being hailed for its writing, professional accolades, spirituality, beauty, and overall greatness. Commenters are even posting clips of their favorite scenes.
Nickelodeon held a panel for the series' anniversary that featured voice actor Dante Basco (Zuko) and director Giancarlo Volpe.
As Redditors point out, the series ranks on IMDb's list as one of the greatest shows of all time and earned a Peabody Award for its substance and "multidimensional characters."
A Twitter poll asked which Nick toon is the best
Getting lost in the busy virtual forest that is Twitter will sometimes have you bump into some interesting finds, including surveys that ask you ponder random things.
At times, social media users have been asked about their favorite Nickelodeon cartoon out of them all, and in one, Avatar: The Last Airbender garnered 53%. Right behind it was SpongeBob Squarepants.
Other contenders included Rugrats, Invader Zim, Ren & Stimpy, Hey Arnold, and The Fairly OddParents. Though ATLA's spinoff sequel, The Legend of Korra doesn't get as much conversation or love as the original, it too scored high ratings with critics.
Fans are reminded that a live-action version is on its way
Since 2018, diehard fans of Avatar: The Last Airbender have been waiting on news about Netflix's live-action adaptation of the show. Original creators Bryan Konietzko and Michael Dante DiMartino are helming the new project which is rumored to debut this year.
Not much is known about the new series' casting, but according to Netflix's description, viewers will be taken to the start when the "four nations lived in harmony" and the changes that disrupted that harmony. And yes, it will be Aang's journey.
While some fans are worried that this latest installment will be a mistake like the M. Knight Shyamalan film, others are looking forward to seeing what the originators on Team Avatar will do.
In the meantime, you can purchase the "15th Anniversary Limited Edition SteelBook Collection" which contains all the seasons and exclusive artwork now.