'Snowfall' Fans Are 'Certain' of the Person Behind the Setup in Season 5
Franklin Saint's empire is beginning to crumble on Snowfall Season 5. In "The Iliad: Part 1," the fifth episode of this season of Snowfall, he and his family were attacked at various locations around the city. Though there was not a clear look at the shooters, some fans are sure of who's behind it.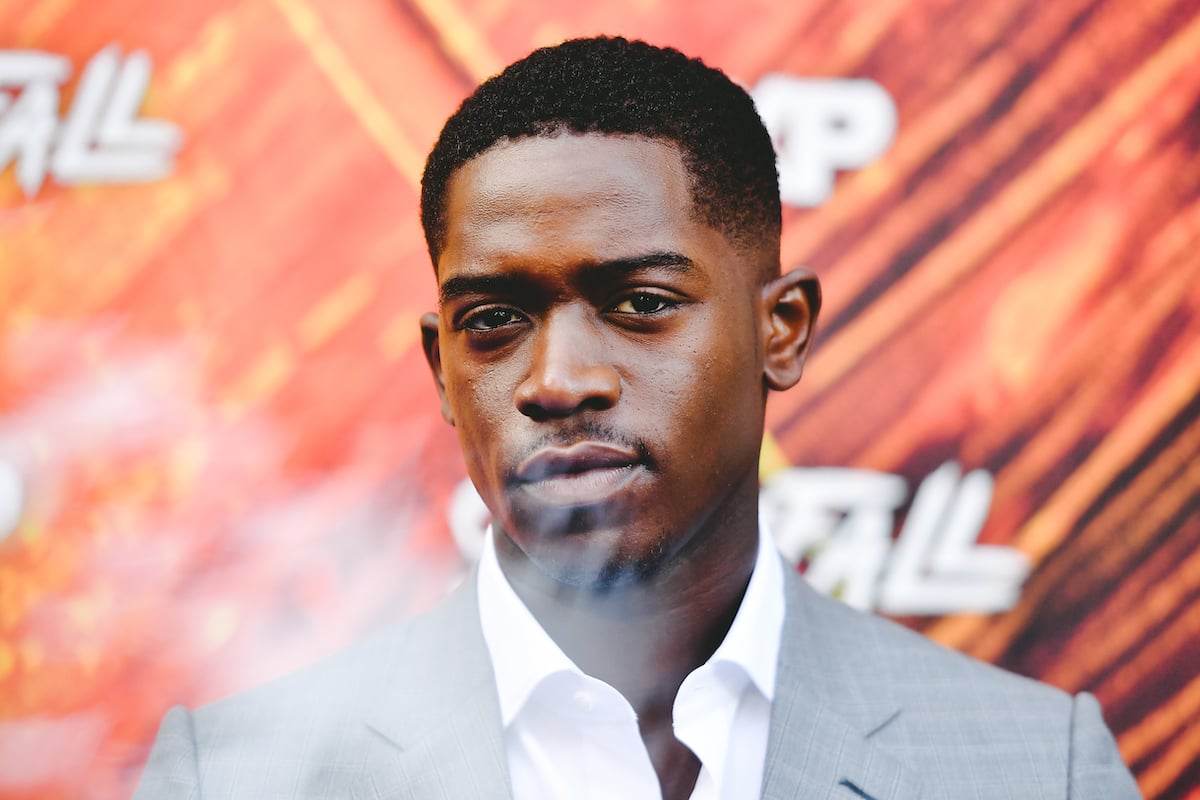 Franklin and his family were under attack in 'Snowfall' Season 5 Episode 5
Franklin (Damson Idris) was meeting for a drop as usual when someone pulled up in a car and began shooting. He narrowly escaped by diving in his car and skirting off. But the car died blocks later, stranding him and Gustavo "El Oso" Zapata (Sergio Peris-Mencheta).
Left to walk, Franklin and Oso eventually made it to a payphone to page for help. They finally got through to Jerome Saint (Amin Joseph), but before he could get their location, someone in an orange car pulled up and opened fire. Jerome, Louie (Angela Lewis), Cissy (Michael Hyatt), and Veronique (Devyn Tyler) managed to make it out safely, but many others did not.
Leon Simmons (Isaiah John), meanwhile, was puttering around with Big Deon (Quincy Chad). He didn't have a chance to check his pager due to a meeting with Avi (Alon Abutbul), where he too was attacked by shooters. Leon killed one of them, but the man did not have any identification.
They have no clue about who might be behind the attack but believe it could have been an inside job.
RELATED: 'Snowfall' Fans Think They Already Know What's Going to Happen to Franklin in Season 5
Fans are 'certain' the attack was an act of retaliation
Some fans think it might be Kevin's brother hitting back at Franklin for killing him.
"I'm pretty certain who is behind the setup," one person wrote on Reddit. "I believe Kevin's brother has to be a part of it."
"He works at Louie club and can be seen in two scenes," they continued. "The first scene when Franklin asks what the f*** are you looking at. That is 100% Kevin brother. He is also in the scene when Louie is talking to Buckley at the bar. He is a bartender. I also believe He is working with Buckley from the CRASH unit."
"Also when Franklin killed Kevin he was wearing a black rag. All the gang members who did the drive-bys was wearing Black or grey rags," they added.
"Kevin's brother is definitely behind the hits," another comment said in part.
"Yup, it's Kevin's brother," a third fan agreed. "We know that because they cast him this season. We haven't seen him by name, but we know who the actor is, and know our crew doesn't know it's him."
It's true that Kevin's brother is part of 'Snowfall' Season 5
It was previously announced that DeVaughn Nixon would play Kevin's brother, Kane Hamilton. He was described by Deadline as someone "almost like an older brother to Franklin and Leon" and "an actual older brother to Kevin," but it seems he's been away in prison.
Though what happened to Kevin (Malcolm Mays) was an accident, Kane might still want to avenge his baby brother, especially because he and Franklin were so close. Others had different ideas about the person responsible, though, including that it could be Buckley.
Whatever the case, Franklin had better watch out. It's clear this person is not playing around. Check out Snowfall Season 5 now on FX.
RELATED: 'Snowfall' Season 5: Damson Idris Shares His Predictions and Whether Alton Died