Fans Clown 'Basketball Wives' Star Jennifer Williams's Attempt at Megan Thee Stallion's Savage Challenge
Jennifer Williams tries her best to remain the "classy" cast member of Basketball Wives. The former BFF of Evelyn Lozada and ex-wife of retired NBA star Eric Williams is known mostly for her fashion sense and on-again-off-again friendship with Lozada. Outside of the show, she's a socialite of sorts who mainly stays out of the headlines, unless she's addressing rumors.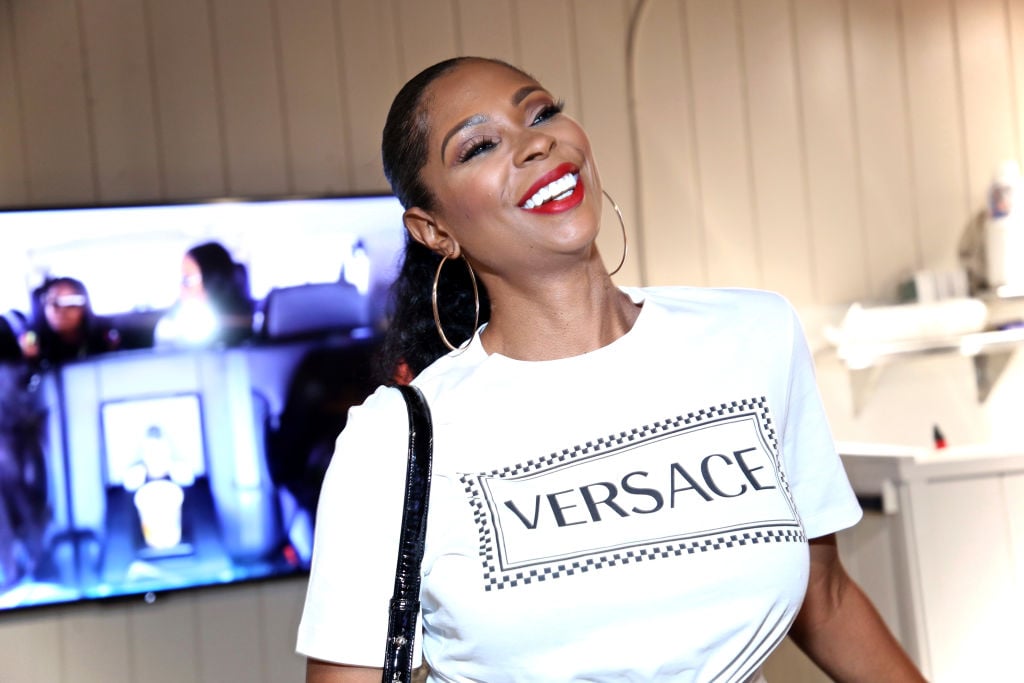 Many view Williams as quiet and mild-mannered but she showed a different side of her when she posted her rendition of Megan Thee Stallion's "Savage" dance challenge. Unfortunately for her, fans were not receptive.
Jennifer Williams attempts Megan Thee Stallion's Savage challenge
Stallion's "Savage" challenge was started by a fan of the rapper who posted a video of choreography she created to the chorus of the song. The lyrics describe the various personalities of Stallion, with her rapping, "I'm a savage / Classy, bougie, ratchet / Sassy, moody, nasty / Acting stupid, what's happening? B**ch / What's happening? B**ch."
Stallion loved the fan's innovation and invited others to participate, re-posting the video with the caption, "Welp let me go learn this lol #savagechallenge." The challenge instantly took off with Stallion's approval.
Many celebrities have taken part in Stallion's "Savage" challenge, including Jessica Alba, Chanel Iman, Ryan Destiny, and former Fifth Harmony member Normani. Stallion has reposted her favorite recreations of the challenge to her Instagram account. Williams wanted to get in on the fun and posted her own rendition of the dance challenge.
Williams was poolside in her LA home. The notorious fashionista and owner of Classy Girl Wardrobe donned a one-piece pale swimsuit, oversized sunglasses, and a long curly low ponytail.
From the video she posted, she doesn't have all of the dance moves down but did not let it stop her and never gave up throughout the routine, even smiling throughout the video and making the best of it.
"Bougie #SavageChallenge when you had too many drinks on Easter Sunday," she captioned the video, along with the hashtag quarantine and chill.
Some fans are not impressed with Jennifer Williams's Savage challenge
Williams is typically the reserved and certified "bougie" one out of her Basketball Wives co-stars so fans were shocked that she stepped outside of her shell to do an internet dance challenge.
"I live for JEN," one wrote, expressing their surprise.
Despite being proud for showing a more fun side of herself, her followers were not impressed. "Congratulations u about to get roasted smh," one warned. From there, the critique continued.
"Stiff," one commented under Williams's video.
"That was terrible," another wrote.
"Cute but stiff," commented another.
"Girl stop," another insisted.
"Horrible," another wrote.
"Why did you even upload this," asked one follower.
"Stick to being cute Jen," another suggested.
"This ain't it, another wrote.
Regardless of the criticism, the reality star is proud of her work and kept the video up. Good for Jennifer!