Fans Compare Presidential Debate To 'Housewives' Reunion and Want Bravo's Andy Cohen To Be the Moderator
Twitter erupted during the first 2020 presidential debate with a slew of Bravo fans comparing the slug out between Joe Biden and Donald Trump to a Housewives reunion.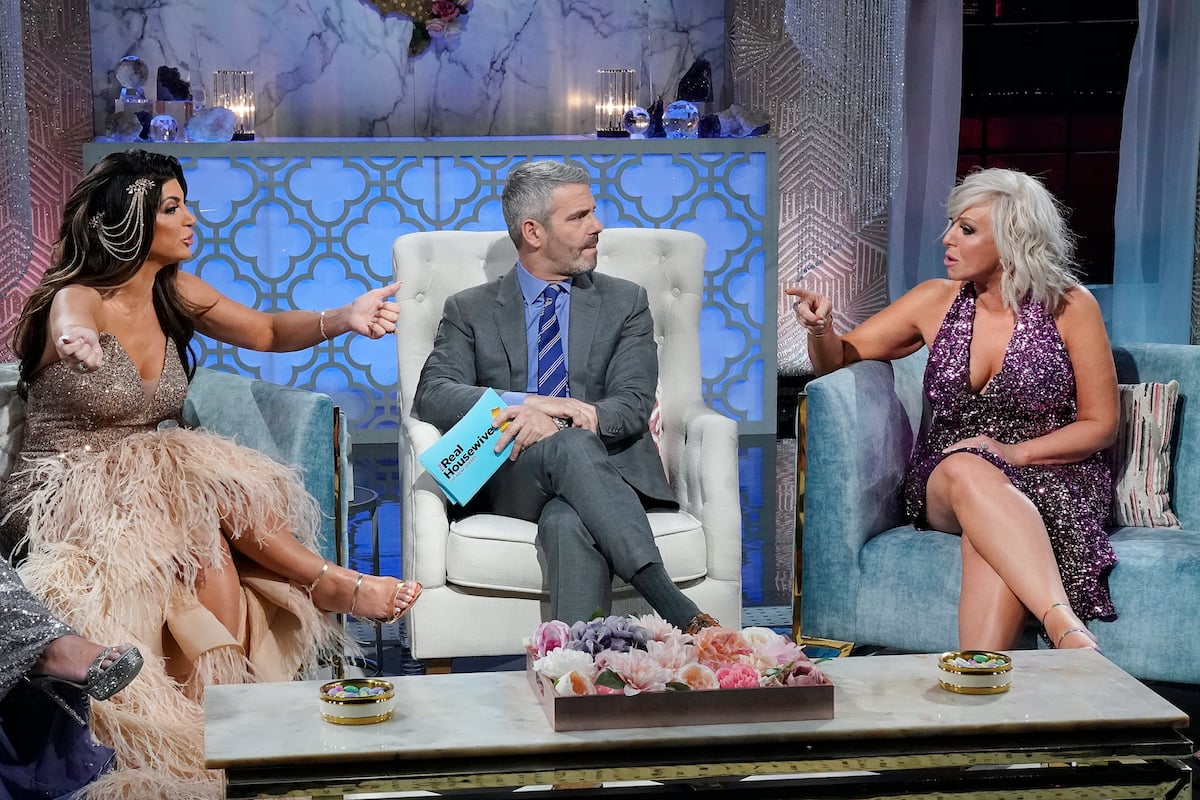 Debate viewers reacted immediately. What should have been a civilized debate turned into a melee with moderator Chris Wallace trying to keep up. Several Twitter users suggested Wallace have a "mute" button on the candidates' microphones as Trump talked over Biden on a number of occasions.
Bravo producer and network reunion host, Andy Cohen was often referenced on Twitter as being a better moderator choice. Cohen himself suggested the mute button on the mics as viewers couldn't help but perceive the debate as a messy Housewives reunion.
Many thought Andy Cohen did a better job of maintaining order during a 'Housewives' reunion
A slew of tweets compared the debates to Housewives. Several people remarked that Cohen does a far better job keeping order with several guests who often get extremely heated.
Chief stew Hannah Ferrier from Below Deck Mediterranean made the comparison immediately. She watched the debates from her home in Australia. "This presidential debate has Housewives Reunion vibes…" she tweeted at the beginning of the debate.
"Biden held his own but still could use a little Housewife reunion training," Carole Radziwill from The Real Housewives of New York City tweeted.
Journalist Stephanie Ruhle also saw the compression. "Last night felt more like a Real Housewives Reunion than a Presidential Debate…. with less impressive spray tans or age defying botox i hope @Andy is providing full post-debate analysis," she tweeted.
"This #PresidentialDebate is like a Real Housewives reunion except Andy Cohen does a better job of keeping order," a viewer shared.
"The next moderators should consult with @Andy," one Twitter user suggested. "He's done enough Housewives reunions to tell you how to get a word in."
Time to bring in Cohen for the next round?
A number of people suggested that Cohen moderate the next round of debates. "This debate was missing Andy Cohen," one person tweeted. Another wrote, "@Andy should have moderated last night. He's used to controlling people yelling over others sounding like complete idiots."
"Is @Andy going to host a debate reunion special on Bravo?" one person joked. Several people wanted a mute button involved in the next debate. Cohen found an effective use of the mute button when he hosted Housewives reunions via Zoom.
"Next debate should be on Zoom so that you can mute the mics," one person tweeted. "Clearly they won't do it when they are F2F. Bring in @Andy to moderate since this is a real housewives reunion."
Cohen also had plenty to tweet during the reunion, agreeing the debate needed a mute button. "Chris Wallace is in an impossible situation with a bully who won't play by the rules he agreed to," he tweeted. "There is no other option than to mute the mic of the speaker who is not speaking."