Fans Are Concerned For Khloé Kardashian's Daughter's Health After Recent Photos
Khloé Kardashian's daughter, True Thompson, has become her partner in crime ever since things with Tristan Thompson crumbled for a second time. Though Kardashian and Thompson aren't together anymore, they're doing their best to co-parent well — and Kardashian is definitely making the most of motherhood. But a recent photo of her and her daughter has some fans concerned for True's health.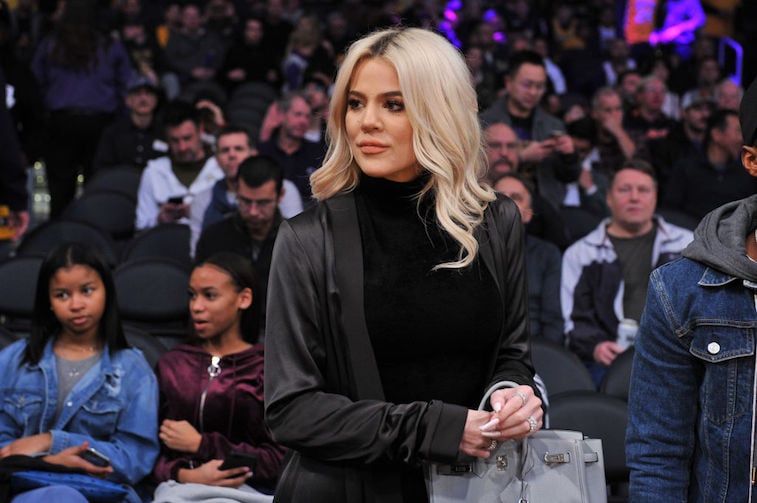 Kardashian hasn't had an easy time with relationships
It seems that every time Kardashian gets involved in a serious relationship, something goes wrong. She was previously married to Lamar Odom, but his drug abuse caused major problems in their marriage and ultimately led to their divorce. Though Kardashian dated a few people here and there, her next serious relationship came with NBA player Tristan Thompson. Not long after the two started dating, they learned they were expecting their first child.
Days before Kardashian gave birth, footage leaked of Thompson taking another woman back to his hotel room. The two worked hard to move past the cheating scandal, but in February 2019, Kardashian learned that Thompson had cheated once again — this time, with Kylie Jenner's former best friend, Jordyn Woods.
Kardashian loves showing off her daughter on social media
Though Kardashian and Thompson aren't together, she loves the daughter they brought into this world. True often makes Kardashian's Instagram; though she is not yet two years old, they appear to have a very strong mother-daughter bond. Kardashian loves dressing her daughter in cute outfits and posting photos of them playing together.
Through it all, Kardashian has remained civil with Thompson. She has said before that she doesn't want to take away True's relationship with her father simply because things between Kardashian and Thompson didn't work out.
Her recent photo had some concerned for True's vision
Though many fans adore Kardashian's photos with True, some pictures have been criticized in the past. Kardashian has been accused of Photoshopping her daughter (though the photo in question was likely just filtered, giving True an eye color that didn't appear natural). In a recent photo, True's eyes were the topic of conversation once more — but this time, fans were concerned for her health.
Kardashian posted three photos with her daughter, and in the second image, True appeared cross-eyed. Fans immediately noticed True's eyes. "Is True cross eyed?" one fan asked. "It seems as if the baby had a slight problem of strabismus," another user wrote (also known as cross-eyed). "I'm a nurse and you should get her eyes [checked]," someone else commented.
Kardashian didn't acknowledge any vision problems in the photo
Despite the concern, Kardashian, who often does her best to acknowledge fans' comments, did not acknowledge any comments about True's eyes. We zoomed in on the photo, and it appears it is a glare that could be making True look cross-eyed and might not be an actual eye problem. Regardless, Kardashian didn't seem to give the photos a second thought before posting them. And in the first photo, True's eyes appear to be following the camera normally. It's unclear if there is actually a vision issue, but if there is, Kardashian will likely speak more about it in time.