Fans Divided Over Ariana Grande's Fake Tan Compared to Her True Paler Skin
Ariana Grande's music video for "thank u, next" was iconic. The video wove together references to different teen movies including Mean Girls and Bring It On, and featured celebrity cameos like Kris Jenner. The song itself referenced Grande's personal relationship history and was so well-received it reached number one on the pop charts in multiple countries. However, this music video dug up a controversy that's followed Grande.
The song was more clearly influenced by hip hop than her other music, and she appeared in the video with long hair extensions and a dark spray tan. For a while now, fans and critics have wondered: is Ariana Grande trying to look like a woman of color?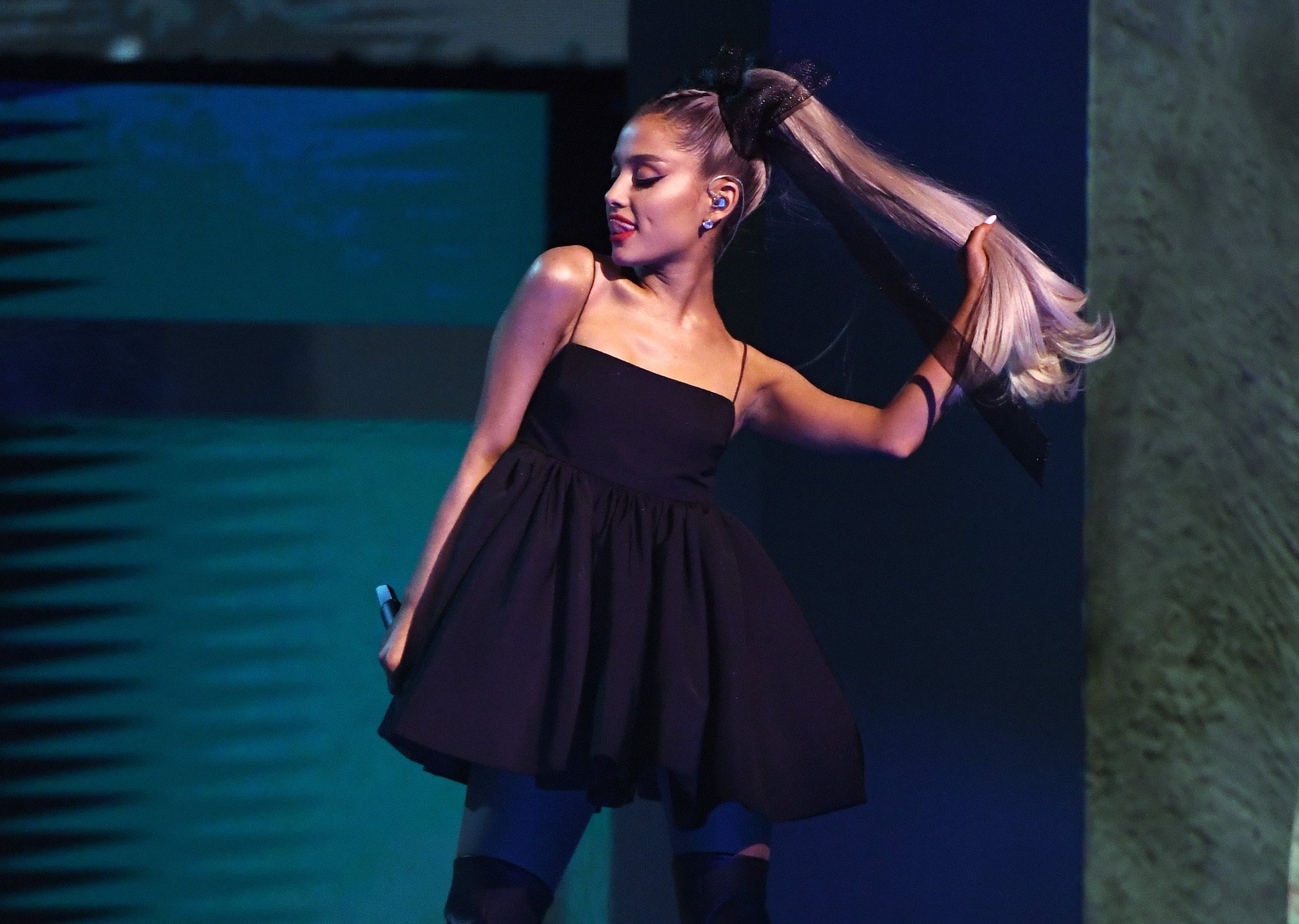 Ariana Grande's ethnicity
Ariana Grande was born and raised in Florida. While Florida is known for having a large Latino population, Ariana herself comes from an Italian family. More specifically, her family is from southern Italy, and she identifies as half Sicilian and half Abruzzese. Her full name is Ariana Grande-Butera. Her name doesn't immediately sound Italian, so it's understandable that fans may have thought that she was Latina.
Some have said that Grande's fake tan isn't a sign of her trying to fake her race, as many Italians do have darker skin. However, there's a clear difference between her current fake tan and her original skin tone. In her initial performances as Charlotte in the Broadway musical 13, she had no fake tan, and in her role on Victorious, she looked pretty pale.
The fake tan and blackfishing
After "thank u, next" Grande kept her fake tan. Her next video, "7 Rings," received even more criticism for cultural appropriation. On top of the spray tan, Grande sings "you like my hair?/gee thanks, just bought it." Conversations about wearing hair extensions and weaves are common to the Black community, and wearing expensive hair can be a point of pride for Black women specifically.
The fake tan, references to buying hair, and use of hip hop instrumentals and tropes in the song led some to accuse Grande of "blackfishing," reports The Tempest. This controversy is accentuated by the fact that Grande's lyrics and flow are suspiciously similar to that of rapper Princess Nokia.
Blackfishing is a recently coined term, and it's a portmanteau of "Black" and "catfishing." Someone who blackfishes isn't typically overt in their actions with something like full blackface, or saying they're Black, but they will try to imply a connection to the Black community that doesn't exist. This is done through invocations of Black culture, the use of African-American Vernacular English, and even changes to personal appearance.
There's nothing wrong with a non-Black person enjoying Black culture, but it becomes problematic when they take from the culture without understanding Black history and the oppression that comes with being Black. Grande's blackfishing has caused some fans to lose their respect for the singer.
Ariana's defenders
While many critics have pointed out the implications of Grande's music videos and public appearances, others refuse to see her actions as problematic. Many invoke her Italian heritage and point out that Sicilians can get very tan. Even fans who are critical of the blackfishing trend say that the term blackfishing doesn't apply to Ariana Grande.
Other fans aren't just supportive of Grande's fake tan; they are inspired by it and want to try spray tanning themselves. The spray tan artist who gives Grande her tans released an article in Glamour giving advice for fans who wanted a tan like Grande's. This woman, Kristyn Pradas, emphasizes a natural look and doesn't say anything about trying to look less white.
Ultimately, we can't know exactly why Ariana Grande decided on an intense spray tan look. Some will say that her intention is irrelevant, and the implications of her appearance and her music videos are too strong to ignore. Others will point to more egregious examples of blackfishing from other celebrities and influencers and say that Grande is comparatively mild. Overall, whether Grande's spray tan is problematic or not comes down to personal opinion.