Fans Divided Over Former 'The Young and the Restless' Stars' Long-Running Feud
It's not uncommon for costars to quarrel when the cameras stop rolling, especially when they've worked long hours together over a long period of time. Such is the case with The Young and the Restless in which two former costars had a very public Twitter conversation that left fans divided.
Former 'The Young and the Restless' star Victoria Rowell has been outspoken since her 2007 exit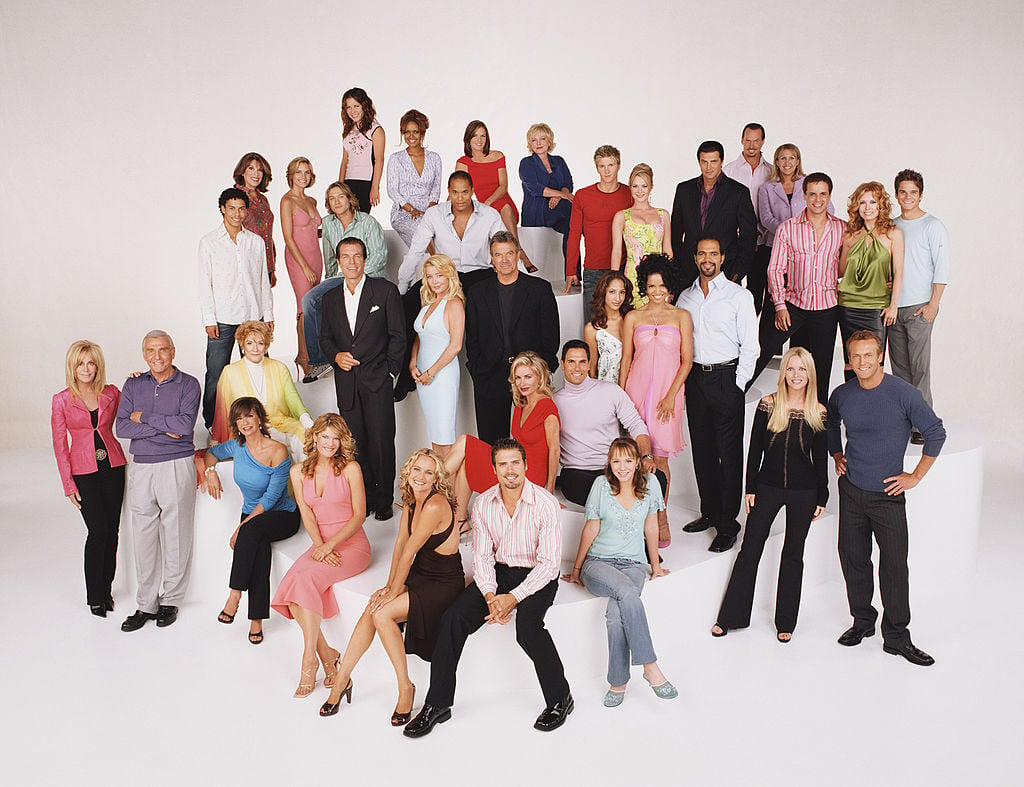 One of The Young and the Restless' most outspoken stars is none other than Mrs. Neil Winters — aka Victoria Rowell. The longtime Y&R actress played Drucilla for 17 years and is synonymous with the Y&R brand.
Now, after multiple lawsuits against the network and studio for racial discrimination and other alleged accusations, Rowell has moved on to other projects. Most notably, she's the talent behind The Rich and the Ruthless which aims to put a spin on her alma mater.
Rowell also has a few other projects currently nestled in pre-production and post-production. One thing that's remained constant is her ability to voice her thoughts on just about anything — much to her costars' dismay.
Though fans may long for Rowell to reprise her role on the long-running soap, it's not likely.
"The truth had been distorted, and what I mean by that is that The Young and the Restless was publicizing that I didn't want to come back, that I didn't have that desire. I never said any such thing, and so the fans felt that I was thumbing my nose at this incredible character that I built," Rowell previously said via The Charlotte Post.
"They use the character name and they use my likeness in their soap opera magazines as though I am returning to the program. I think it's very cruel to the audience and it's only a tactic to keep the audience tuning in."
When not acting, Rowell spends her time advocating for foster care through her foundation, Rowell Foster Children's Positive Plan which "seeks to provide the means for foster children to fulfill their potential through involvement in fine arts, sports, financial literacy, employment, and educational opportunities."
That aside, Rowell ruffled a few feathers in 2015 amidst a former co-stars tweet.
Rowell tweeted at former co-star, Eileen Davidson
Amid a few other accusations against her former Y&R co-stars (such as Michelle Stafford, Peter Bergman, and Melody Thomas Scott), Rowell also responded to a tweet made by Daytime Emmy Award winner Eileen Davidson.
"What happened in #Charleston makes me want to scream. And weep. Too much violence. Too much pain. #CharlestonShooting" she tweeted on June 18, 2015, in reference to the Charleston, South Carolina shooting.
 Rowell responded to one of her followers, throwing Davidson into the mix.  "Good Question "@BriBuckhead: @eileen_davidson Did you fight against racism on Young & Restless?"
Davidson's response thereafter seemed to be confusion.
"Ok. What? Victoria Rowell has accused me of being a "ratings seeker"? I have no idea how what I tweeted about Charleston became this," she said after Rowell said, "Alexis don't be distracted by willfully blind shameless ratings seekers."
Rowell then blocked Davidson in which both tweeted about again. Rowell called Davidson an "interloper" while Davidson seemed to brush it all off.
"Oh LORD. @victoriarowell blocked me! Haha. FYI she and I have never had issues. Go figure. love on… and yes. I'll be at the fan event!" 
Here's where fans stand
As with any celebrity feud, fans are divided on who to side with. Both women are strong, female leads who have each made a name for herself on The Young and the Restless. There's a real sense of loyalty to those characters — especially since each actress originated their roles.
"Love, she is a very angry and hurt individual. She lashes out constantly. She is seeking attention. Don't play into it," one fan said in support of Davidson.
"Ugh noooo I love you both!" another torn fan tweeted.
"Speaking out against tragedy does not make someone a ratings seeker. Don't be ridiculous," another said.
In one of Rowell's other tweets — regarding the #metoo movement — more took to her side.
"Thank you for speaking up!!!!!! You are so missed on Y and R by many!!" this fan said.
"As a huge fan of you as Drucilla Winters, I have always wished you were back on the show! I think you are a truly great actress and should have been brought back on the show! I wish you success and hopefully, once that CBS exec is gone, you can return! Fingers crossed!" another stated.
It's unclear if the two Y&R stars have mended their rift. With all Rowell continues to do push back against the network (and costars), it's unlikely.
The Young and the Restless airs weekdays on CBS.