Fans Don't Hold Back After Aaron Carter Posts an Image With a Blank Piece of Paper Saying He's 'Closing' on a House
Aaron Carter is quite active on social media, and he definitely doesn't disappoint on Instagram. He recently posted an image of himself with a blank piece of paper saying he's "closing" on a new house. Naturally, fans have a lot to say about it. To say they didn't hold back on Aaron's new post is an understatement.
Aaron Carter posts an image saying he's 'closing' on a house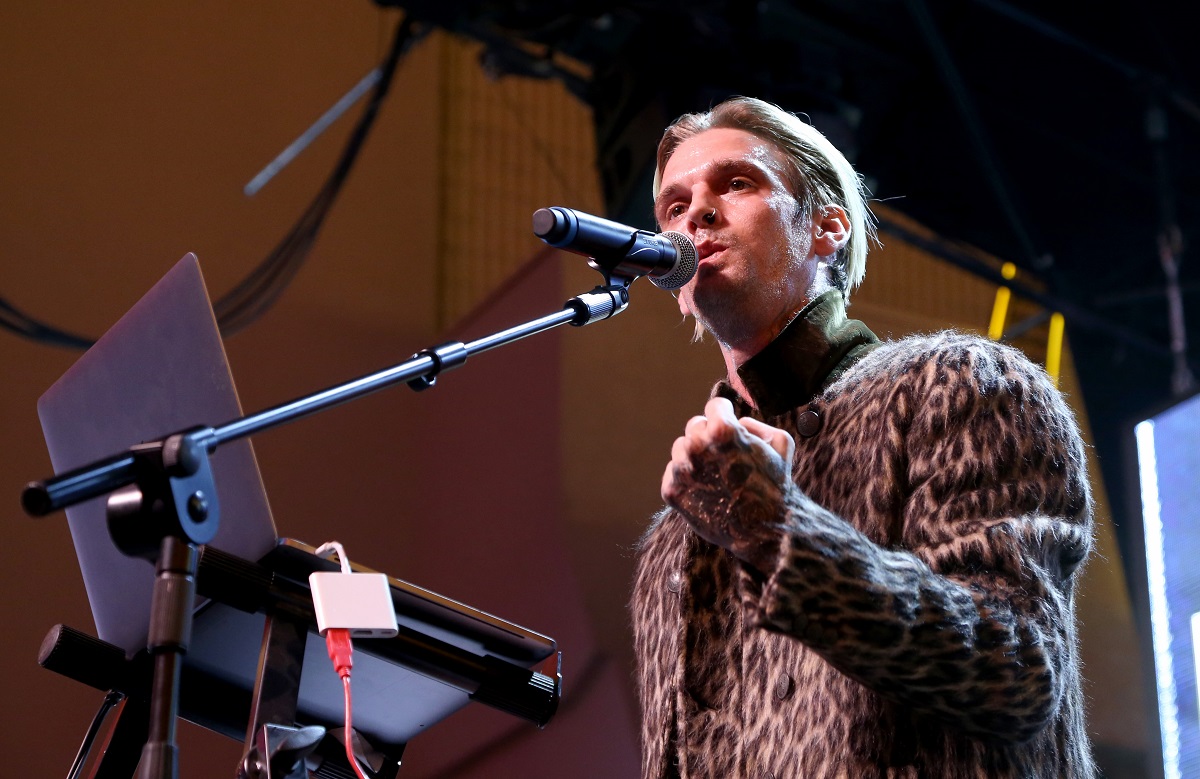 A new post has fans of Aaron Carter talking. Recently, Aaron was pictured sporting obvious hair extensions in the form of braids, and the new locks are on display in the image in question on Instagram. He's seated in a chair next to someone while he holds a pen in his right hand above a blank piece of paper. He's wearing a mask, and he's clearly in an office of some kind.
"Closing on my new house 🏡 🥰," he captioned the post.
Fans don't hold back
Of course, fans have a lot of thoughts about the post. While some did wish the celebrity "congratulations," there were others who found the whole thing hilarious.
A number of fans mentioned the fact that the paper is blank. "Are you going to draw it on that blank piece of paper? 😂😂😂," a fan asked.
"This is a blank paper Lol," another fan chimed in.
One fan assumes Aaron was trying to "draw" on the paper. "I too would like to draw on a blank piece of paper. How revolutionary of you," they said.
"Signing a blank piece of paper?" someone else asked in the comments.
One fan suggests maybe the "contract" was written in "special ink." "Lol contract has been written in a special ink that only shows under a black light…" they said.
Some fans mentioned that signing for a house requires more paperwork than that
A fan commented on the thinness of the closing documents. "Thinnest packet of closing docs I've ever seen 👀 👀," they said.
Another fan seemed to notice as well. "The blank paper aside, signing for a house is like 30 papers. Not one," they wrote.
Fans also had comments about Aaron's new hair. "Them lil braids struggling to hold on to your hair bro," an Instagram user wrote.
"That hair though," someone else said.
It wasn't all fun and games though. Some fans mentioned that maybe he didn't want his personal information to be seen by all of Instagram, and that he might have flipped over the paper to protect his information.
"Maybe he turned the paper over for the picture because it had his personal information on it," a fan suggested.
Despite the hate, some fans managed to congratulate the singer. "Congratulations!" someone wrote in the comments.
It looks like Aaron Carter is getting a new house. We'll have to wait to see if he posts any pictures of it, and what fans have to say about it.