Celebrity / Movies / Music / TV
Fans Are Enraged by Justin Timberlake's Comments About '24-Hour Parenting' With Jessica Biel
Musician Justin Timberlake and his wife, actor Jessica Biel, are very well off. That's why his recent comment about parenting with quarantined upset people.
The coronavirus (COVID-19) pandemic has caused a lot of lives to change. Productions are suspended, big-budget film releases are moved back, and many, including celebrities, are out of work temporarily. But it has to be easier to have the kind of cushion that stars like Justin Timberlake and Jessica Biel do. Here's why one recent comment about their life has incited anger.
Justin Timberlake and Jessica Biel are parents to one child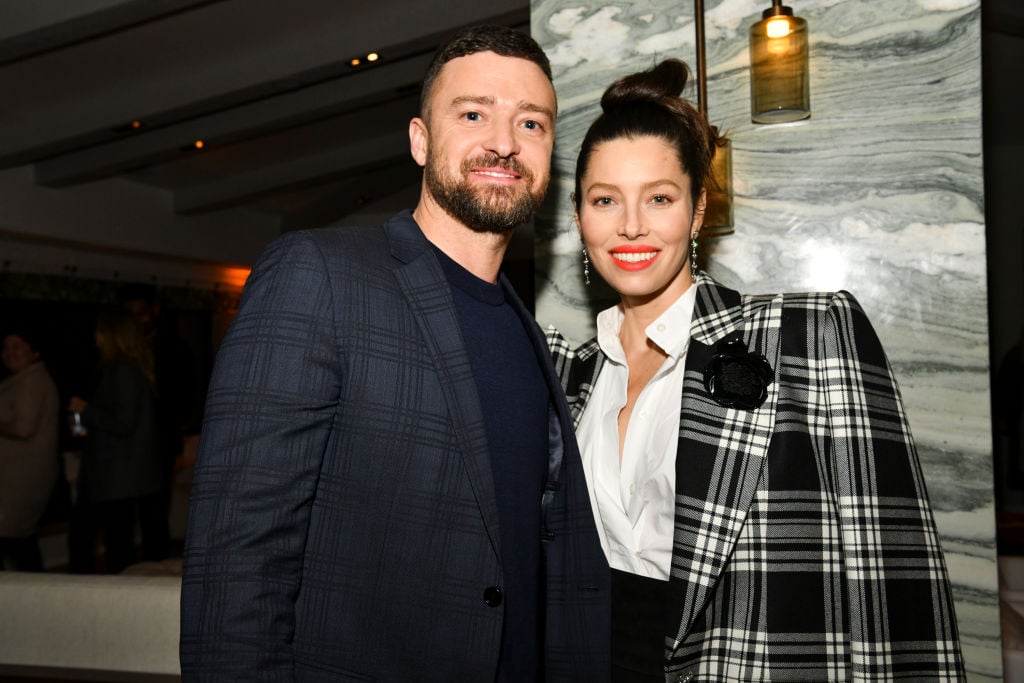 Timberlake is began his career on The All-New Mickey Mouse Club as a child. He became famous as a member of the band NSYNC. Timberlake later branched off and became a solo act. He is also known for his acting roles appearing in such films as Friends With Benefits and Inside Llewyn Davis.
Biel, meanwhile, is primarily an actor. She broke out as Mary Camden in the long-running WB drama 7th Heaven. Biel then made her way into film, starring in well-known films like The Rules of Attraction and The Texas Chainsaw Massacre. Biel later returned to TV, starring in the anthology series The Sinner, which she also executive produced.
Timberlake and Biel began dating in 2007. They tied the knot in 2012. Together, they have one child: Silas, who was was born in 2015.
Timberlake on quarantine
Everyone is struggling while sheltering in place. Timberlake, who has been promoting his film Trolls World Tour, spoke to Sirius XM about the time he's been spending with Biel and Silas in their home in Montana, where they have a lot more land to themselves.
He did complain a little though, saying, "We're mostly commiserating over the fact that we just… 24-hour parenting is not human." Timberlake continued, saying that when Silas looks at him a certain way he can tell he needs a break from spending time together.
Fans react to this headline
While anyone can understand where he's coming from, the headline from People definitely paints the comment in a poor light. "Justin Timberlake Says He and Wife Jessica Biel Are 'Commiserating' Over '24-Hour Parenting'" certainly sounds like the couple can't stand to take care of their one child all by themselves, which is what most parents do all the time.
"You guys have one kid and millions of dollars I'm going to lose it," wrote GQ columnist Sophia Benoit on Twitter, sharing the headline. She followed up, "celebrities finding out that parenting is hard is my least favorite genre of pandemic news."
The couple has struggled in the past
Timberlake and Biel haven't always had it easy, especially when it comes to the media. In late 2019, the singer was spotted holding hands with another woman, actress Alisha Wainwright, during a night out while filming their movie Palmer. Timberlake later apologized, and they appear to be doing much better these days.
Aside from their potential marital problems, it can't be denied that these two are doing very well monetarily speaking. Timberlake's net worth is easily nine figures, with sources placing it around $230 million. Though certainly less, Biel herself is though to be worth around $18 million. Given all this, it's easy to see why that headline would incite anger in some.