Celebrity / Movies / Music
Fans Still Can't Get Over Taylor Swift And Joe Alwyn At the 2020 Golden Globe Awards
Taylor Swift and Joe Alwyn attended the 2020 Golden Globes together, and fans could hardly take it. Here's why they were so excited.
Singer-songwriter Taylor Swift is known for many things: Her music, her style, and, of course, her relationships. She's dated a number of celebrities over the years, and her current beau, actor Joe Alwyn, fits the bill. Here's why her latest appearance with him was so memorable.
Taylor Swift and Joe Alwyn have been dating for years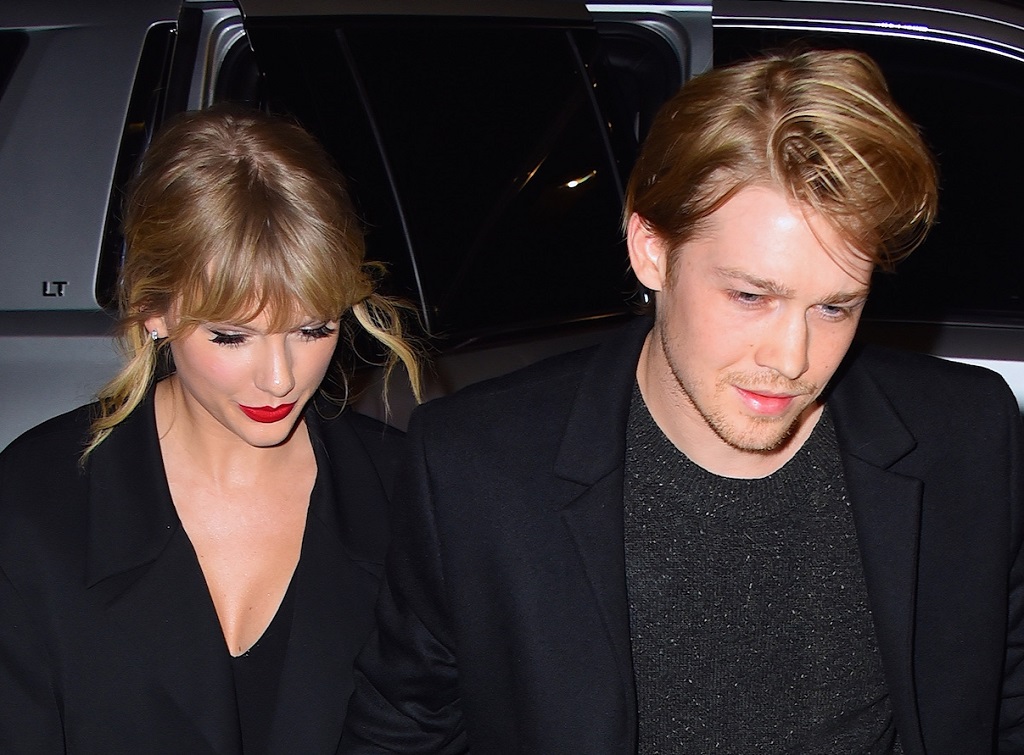 Swift and Alwyn have, according to what fans have deduced from her music, been together for over three years now. They're believed to have first met at the Met Gala in 2016, which Swift attended with then-boyfriend Calvin Harris. She briefly dated Tom Hiddleston after that, before making things official with Alwyn.
Alwyn has been the subject of more of Swift's songs than anyone else she's dated. A few tracks on Reputation, including "Dress" and "Gorgeous," are thought to be about him. But with her latest album, Lover, even more songs appear to refer to their relationship, most of all the romantic title track.
The couple is rarely spotted together
Both Swift and Alwyn are very busy entertainers. He was lives in London, and most of the projects he takes on are U.K.-based. Meanwhile, Swift is all over the place, going on tours, recording, and much more. Though it does seem like she makes the time to be in London when she can.
However, when it comes to awards shows, they've never even walked a red carpet together. Nearly a year ago, Swift attended the BAFTA Awards in support of Alwyn's film The Favourite, but the two were scarcely seen in the same place. Her social media post about it, naturally, had no mention of him.
Swift was nominated for a Golden Globe in 2020
Speaking of awards shows, Swift has attended quite a few herself, and not just those which are specifically focused on music. She has also been nominated at the Golden Globes for Best Original Song a total of three times now, and this year marked the third.
For the first time, Swift was actually nominated for a film she was in. Her song "Beautiful Ghosts," which she wrote with Andrew Lloyd Webber, was a new original tune for the movie adaptation of Cats, in which she also starred. Though the film has received quite a bit of negative press, the song itself is notably appreciated.
Here's why Alwyn was there
Alwyn certainly could have attended the Golden Globes simply as Swift's guest. However, he had another reason to go to this particular awards show: A film he was in, Harriet, was also up for two awards. And one of them may surprise you.
In the film, Alwyn portrayed Gideon Brodess, a slave-owner who goes after Harriet Tubman (Cynthia Erivo). Erivo was nominated for Best Performance by an Actress in a Motion Picture – Drama. Additionally, the film's original song "Stand Up" was nominated — meaning it was competing against Swift's track.
Fans can't get enough of them together
Though neither Alwyn's film nor Swift won at the Golden Globe Awards, fans of the couple certainly did. For the first time, we were gifted with images and clips of the two together at a major event — and it was more than some could take.
In addition to what was seen on the broadcast, photos from the CAA after party began to circulate. Comments began to pour in from fans, ranging from those upset about the "creepy paparazzi-ish pics" and those who summed it up nicely, "Seeing them so happy makes me so happy," said one fan. We couldn't agree more.