Fans Go Wild Over Britney Spears and Selena Gomez's Adorable Interaction About Her Rose Tattoo
Selena Gomez and Britney Spears, two pop music superstars, are fans of each other! Spears and Gomez had an adorable exchange on social media after the "Womanizer" singer complimented the former Disney star's tattoo. Here's what the two stars said and how fans are reacting.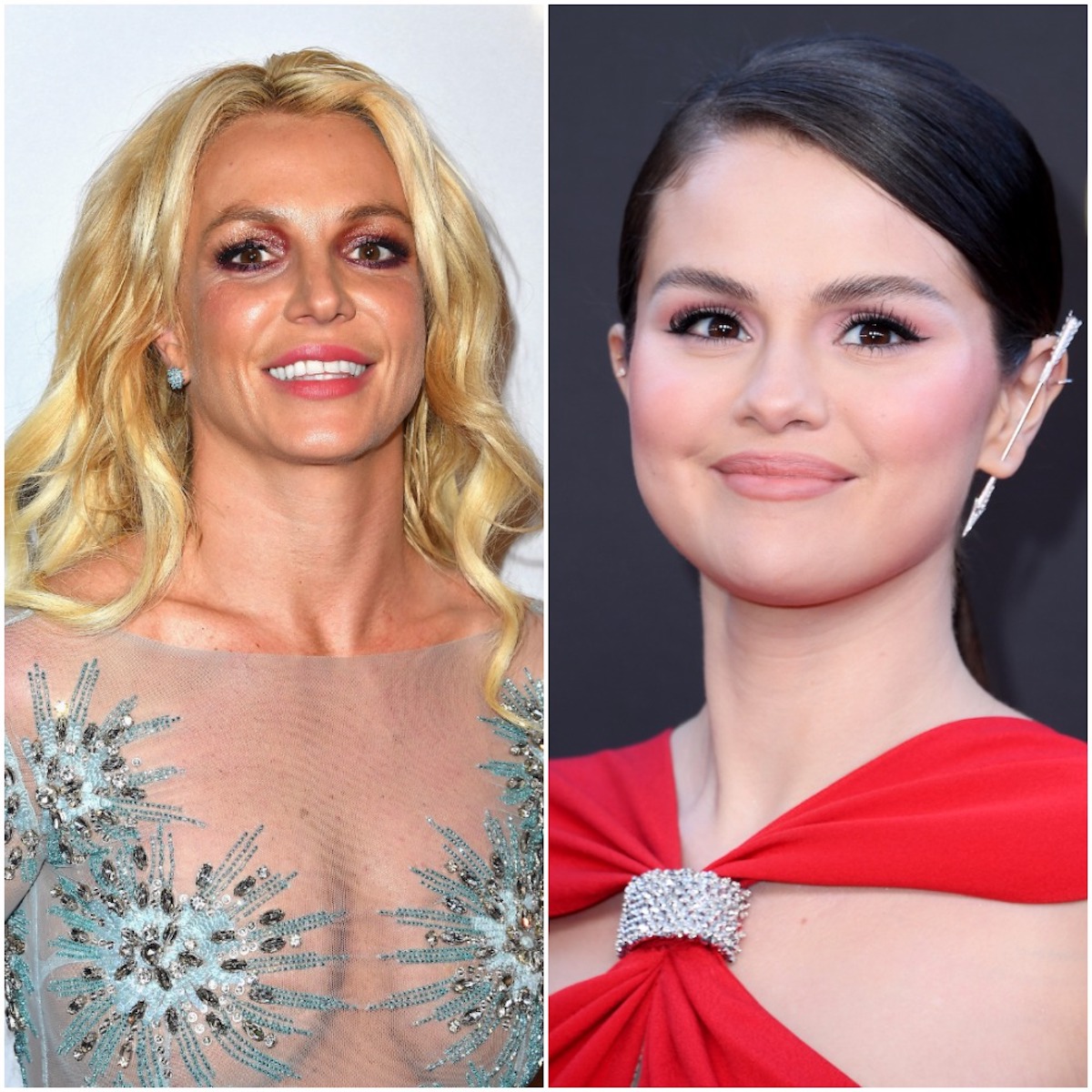 Britney Spears gushed over Selena Gomez's rose tattoo on social media
Megastar Britney Spears has been posting freely and frequently on social media amid the end of her conservatorship. She shared a series of posts on Mar. 31, and one of them was a tribute to fellow pop star Selena Gomez.
Spears posted an Instagram photo of Gomez's watercolor rose tattoo on the back of her neck. She captioned the image, "I'm not really into tattoos but dear God … how beautiful is this 🌹 ???? @selenagomez has inspired me to get another one 🤷🏼‍♀️😍 !!!" The pop star also tagged Gomez in the photo.
In a comment that has already received over 21,000 likes in 17 hours, Selena Gomez replied, "I love you forever and always."
Selena Gomez and Cara Delevingne got matching watercolor rose tattoos
Fans got their first glimpse of Selena Gomez's watercolor rose tattoo on Dec. 29, 2021, when famous tattoo artist Keith "Bang Bang" McCurdy shared an Instagram post showing his work. The artist has 2.5 million followers on Instagram, and according to his website, he "has tattooed Rihanna in the tropics, Lebron James in his basement, Cara Delevingne on a roof, Katy Perry in Stockholm's Abba Museum, and Justin Bieber on a plane at 30,000 feet."
Bang Bang's post showed the Wizards of Waverly Place from behind with her upper back exposed. Gomez's short hair was slightly parted to reveal the tattoo of a large watercolor rose dripping from her neck down her back. The artist captioned the post, "Watercolor on @selenagomez Thank you for always being wonderful🖤."
The same day he shared the photo of Gomez's ink, Bang Bang posted a video on Instagram revealing that he did a matching tattoo for her famous friend, Cara Delevingne. 
The clip showed that Delevingne got an exact replica of Gomez's watercolor rose, but the Suicide Squad star put hers on her right ribcage instead of her back.
Bang Bang admitted in the caption that these were the first watercolor tattoos he had ever done. "Matching for @caradelevingne," the artist wrote. "I had so much fun making these tattoos— thanks for always trusting me Cara🖤 fyi I didn't tell them til the end that these were my first watercolor tattoos ever 🙊"
Fans love the interaction between the two stars
Fans went wild over the social media exchange between Britney Spears and Selena Gomez, and they took to the comments section of the pop star's post to share their feelings.
In a comment that has received over 1,000 likes, one fan wrote, "A brit x sel collab would be a dream come true." Another fan echoed the sentiment by writing, "Britney feat selena, please!!!!"
Some fans were confused by Spears' caption, writing comments like, "Not that into tattoos, doesn't she have like 9 or something? Lol."
Other fans adored the love between the two women. "Legends supporting legends YAS queens," one fan wrote, while another commented, "Queen supporting queen🔥"
RELATED: Hailey Bieber Got a New Tattoo in the 1 Place She Told Justin Bieber Not to Put More Ink