Fans Slam Kourtney and Kim Kardashian's Recent Outfits: 'Not a Good Look'
The Kardashians are one of the world's most famous families. And though they have been at the forefront of various fashion trends, it doesn't mean they're exempt from criticism from fans. Kourtney and Kim Kardashian were just in Paris, and Kourtney posted a photo of the two wearing outfits that fans totally weren't feeling.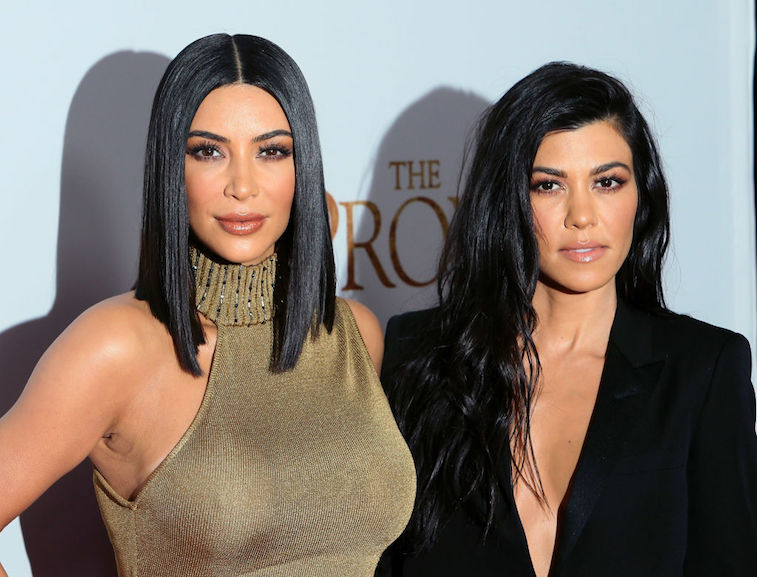 The Kardashians have established all kinds of trends through the years
The Kardashians shot to fame back in 2007 when their reality show, Keeping Up With the Kardashians, first premiered. Since then, the women have been at the forefront of pretty much every industry. They've walked in fashion shows, developed clothing lines, created cosmetics companies, and more.
The women are trendsetters, too — Kim Kardashian is largely responsible for creating the "selfie" (or popularizing it, at least), while Kylie Jenner actually caused Snapchat's stock to drop when she announced she was no longer using the app.
Fans don't always love what the women wear
Though their fans have always stood by them, not everyone always loves what the Kardashians wear. When Kim and Kylie Jenner were promoting a perfume collaboration with KKW Fragrance, they wore skin-tight pastel bodysuits that had fans questioning their fashion sense. And when Kim posted a photo wearing pants that resembled aluminum foil, people didn't hold back their true feelings about the outfit.
Sometimes, though, the women get rave reviews about their outfits. People thought Kylie looked stunning at Justin Bieber and Hailey Baldwin's wedding (so much so that people joked she was stealing the bride's thunder). Kim's Oscars party dress was also well received by fashion experts and fans alike. 
People thought Kim and Kourtney's recent outfits were 'not a good look'
Kourtney Kardashian recently posted a photo alongside Kim, and the two were wearing outfits that most people would never step out of the house in. The sisters were in Paris, and Kourtney was wearing a dark brown, skin-tight leather outfit while Kim rocked a more "caramel" toned one. "You be chocolate and I'll be caramel," Kourtney's caption read. Though the sisters were obviously feelings themselves, nobody else was.
"[What the hell] is up with Kim's body," one user asked. "What is wrong with Kim's body!?" Someone else echoed. "There is no way Kim okayed that pic… Kourt your [sic] a savage," another user commented.
But it wasn't only Kim who was taking heat for her outfit. Many people thought both sisters should have avoided the look entirely. "I love you both but this is a huge no," someone wrote. "The roaches after they get they [sic] tax return," a user joked.
Kourtney has not taken the photo down
Despite a lot of negativity, Kourtney has not removed the photo. However, it did appear that some comments had been deleted. But when you're a Kardashian, it's likely impossible to keep up with what everyone is commenting on your posts — so naturally, fans' thoughts come out no matter what. It's unclear how Kim actually feels about the photo, but apparently she didn't force her sister to take it down. Hey, if they love the way they look, who are we to judge?