Fans Have a Theory About Why Kourtney and Khloé Kardashian Aren't as Close as They Used to Be
Fans of the Kardashian-Jenners love to analyze the relationships between the siblings and a Reddit deep dive into why Kourtney Kardashian and Khloé Kardashian don't seem as close as they used to be turned up some interesting theories.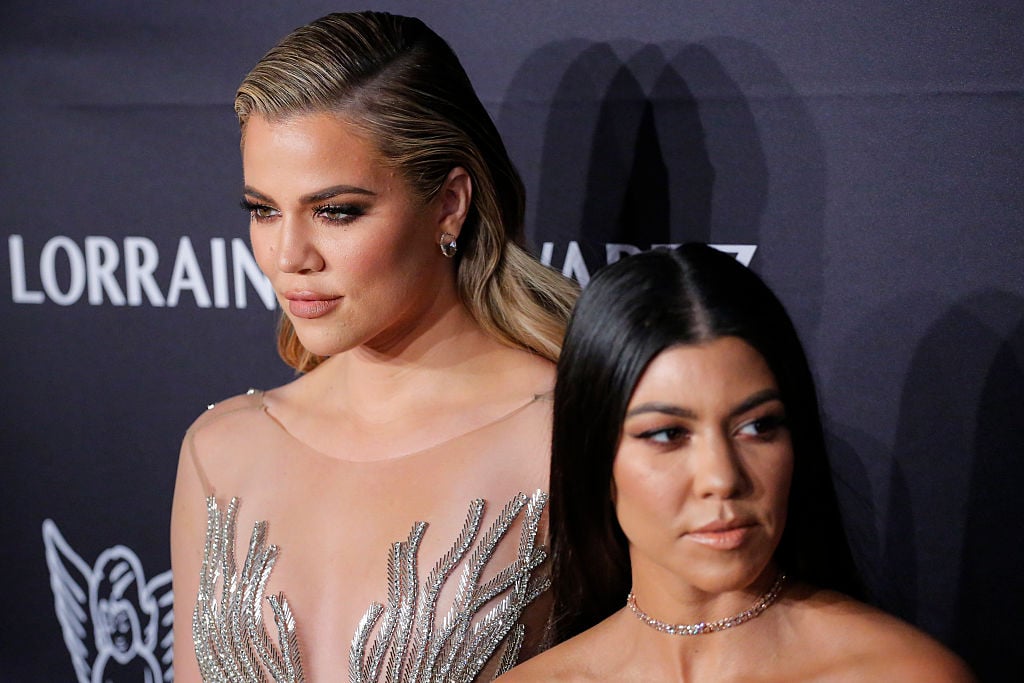 Fans had some ideas about Kourtney and Khloé's relationship
Over the years, the Kardashian-Jenners' relationships tend to change, with some of the sisters closer at times than others. Fans believe they know why Kourtney and Khloé aren't as close as they used to be.
One Redditor kicked off the discussion, noting, "It is no secret that Kourtney and Khloé have always had a tight bond/relationship. Over the last few years, however, they drifted apart. I've seen plenty of convos speculating as to why: Kourt feeling depressed over not being with Scott, turning 40, etc., or Kim and Khloé getting closer after Khloé's pregnancy, etc."
They continued, "But the one unspoken fact than NO one ever seems to take into account (in regards to what could have caused Khlo's and Kourt's drift) is how close Khloé and Scott seemed to have gotten after his breakup with Kourt, especially in the days before he got with Sofia. After a year or so with Sofia, his interactions with Khloé seemed to normalize."
While the Reddit user didn't think that Scott and Khloé have hooked up, they did point out that they "had so much sexual energy at one point," specifically noting the KUWTK episodes between 2016 and 2018, where something changed with their friendship.
"It went from brotherly/sisterly/friendly/family jokester type of dynamic to one filled with so much sexual tension. I mean, some scenes in certain episodes are so hard to watch without feeling awkward," the Redditor noted.
Fans discussed the theory
There were plenty of fans who were in agreement with this theory, with one Redditor noting, "There was definitely a lot of energy between Scott and Khloé and I can see Kourtney picking up on that and resenting it even without necessarily realizing why!"
Another Redditor shared that they thought Khloé might have had a crush on Scott, noting, "I thought maybe I was crazy and it was just them being friends, but I'm glad someone else noticed this!"
Others weren't so sure
Many other fans weren't quite sure that there was ever anything between Khloé and Scott. "Scott is not Khloé's type at all so I can't get with this theory lol," one Redditor noted. "Khloé has been dating since her early teens and admitted to never being with a white guy or being attracted to them. I do think that at times they subconsciously flirted before but I don't think it was intentional."
"I see two people who are good friends that are able to connect on an emotional level," another Reddit user stated. "Scott can confide in Khloé and she understands him. Again connecting emotionally does not equal sexual desire. If Khloé was attracted to Scott but couldn't have him because of Kourtney she would have been hooked up with a guy that resembles Scott in someone to fulfill her urge. Every guy she's been with is the exact opposite of Scott."