Fans Have Said Some Truly Horrible Things About Hugh Jackman's Wife, Deborra-Lee Furness Being Ugly
Everyone knows Hollywood is unnaturally obsessed with appearances. There's been significant backlash in the industry against the unhealthy standards of beauty, yet it seems to be a losing battle. Especially considering the truly offensive comments people make about Hugh Jackman's wife, Deborra-Lee Furness.
Jackman, 51, is an Australian-British actor who's best known for playing Wolverine in the X-Men movies. This Marvel superhero definitely looks the part with rippling muscles and A-list level good looks. Perhaps that's why fans feel justified in making rude remarks about his wife.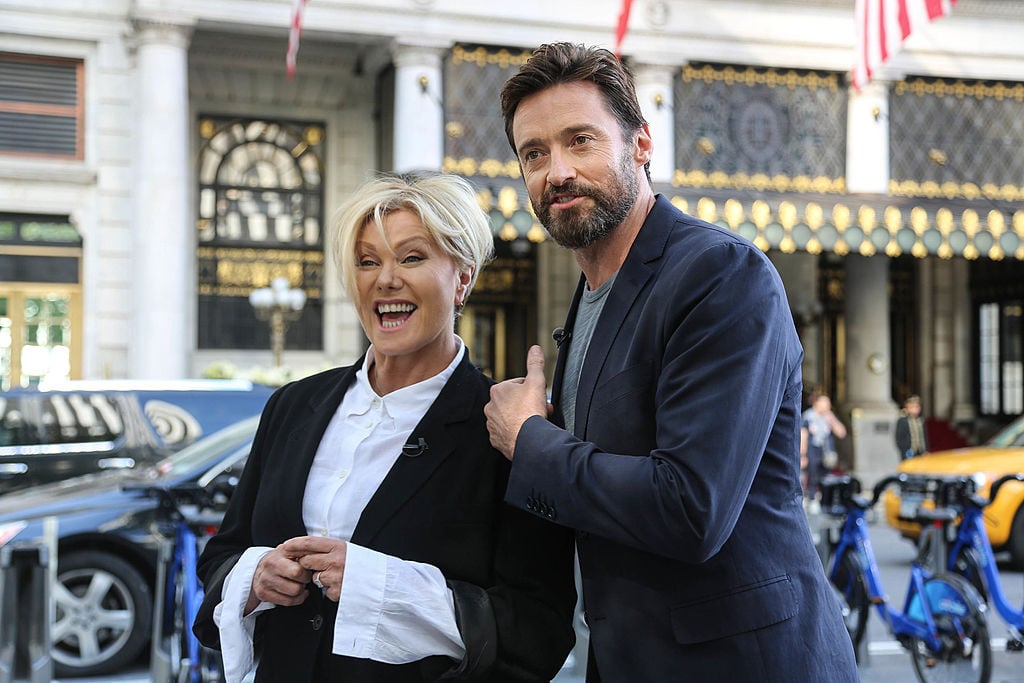 RELATED: Why Hugh Jackman Decided to Quit Playing Wolverine
How did Hugh Jackman meet his wife, Deborra-Lee Furness?
Jackman fell in love with Furness long before he became a household name. The couple met on the set of the Australian film Correlli in 1995 and married one year later. They have two children together.
They were an unlikely pair because of their large age gap — she's actually 14 years older than he is. But even though Furness is older and so many fans think she's not in his league looks-wise, these two are extremely happy together.
"Even at the Oscars, I walk out, I put my hand on my heart and I always look to Deb in the audience," Jackman said. "Straight afterwards, I will not see anybody in my dressing room until Deb's been in. Because that is my foundation, that is the rock, that is the foundation of our family, and therefore my life."
People can't get over Deborra Lee-Furness's physical appearance
It's clear that the Greatest Showman actor believes his beloved wife is beautiful, inside and out. But that doesn't stop haters from making awful comments about her looks.
Probably the worst thing fans say about Furness is that Jackman isn't truly attracted to her but is really gay and married to her anyway. "If he was gay, fine, he would say he's gay," Furness said in response to those rumors, HuffPost reported. "It's annoying because it's not true."
These theories are also built on the stereotypical premise that Jackman must be gay because he excels at doing musicals.
And Furness finds the constant questioning of his sexuality "offensive" to both her husband and herself.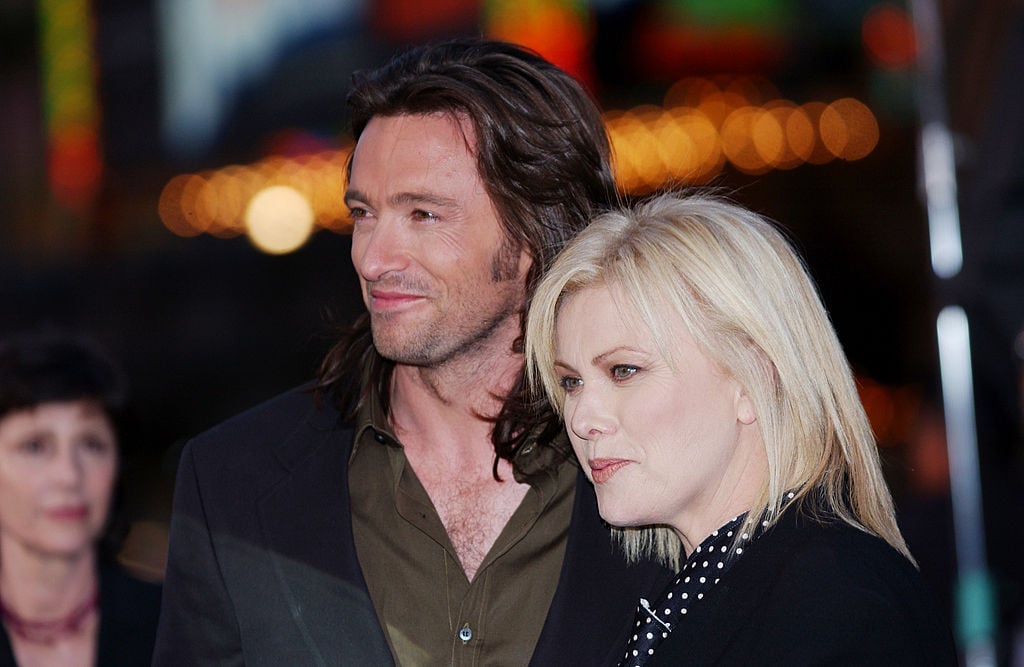 Deborra-Lee Furness hates people calling her 'lucky' for landing Hugh Jackman
It's rude to imply that Furness lucked out by marrying Jackman, as if he's incapable of leaving his dirty socks lying around just because he has a sexy physique. Yet that's the sentiment that persists.
"That [being called lucky] to me is a putdown," she told Australian Woman's Weekly (via Daily Mail), "[It's] like you suggesting I won the chook raffle."
Besides just reducing their relationship to superficial standards, it also belittles Furness and all she's achieved with her career. Though she hasn't found the same notoriety in the United States, Furness is a respected actress and producer in Australia. She remembers before Jackman got famous, she was way more famous than he was and got approached all the time.
But even if she wasn't, it makes no sense to judge Jackman and Furness's happy and long-lasting marriage.