Fans Have Strong Response to Britney Spears' Father Quitting Conservatorship
In the days following Brintney Spears' dad agreeing to eventually step down from his daughter's infamous and expensive conservatorship, fans have erupted all over social media. And not everyone is celebrating. 
Jamie Spears filed papers saying he intends to resign from Britney Spears' conservatorship eventually
On Thursday, the pop star's father seemingly relented in his second response to Britney Spears' request to have him "immediately" suspended from her conservatorship. But he laid out conditions and called for an appropriate timeline, which leaves it still hanging in the balance. 
According to Variety, in court documents, Mr. Spears contested that he should be forcibly removed. 
"Nevertheless, even as Mr. Spears is the unremitting target of unjustified attacks, he does not believe that a public battle with his daughter over his continuing service as her conservator would be in her best interests. So even though he must contest this unjustified Petition for his removal, Mr. Spears intends to work with the Court and his daughter's new attorney to prepare for an orderly transition to a new conservator." 
It was a stark change for Mr. Spears. His first response, filed last Friday, positioned him to hang on to the conservatorship by calling Britney's mental health into question through statements he claimed were made by Britney's personal conservator Jodi Montgomery. According to Mr. Spears' filing, Montgomery "raised potential options including a 5150 psychiatric hold." 
Montgomery denied she had suggested a 5150 hold. She is a trusted associate of Britney Spears and somebody Britney wants to remain on the conservatorship case. 
Fan reactions were immediate 
"Some celebratory art," wrote one Twitter user along with a comic-book style image of Britney. "Jamie'll be completely out by the end of September, I'm manifesting it. #FreeBritney. 
"I've had enough I'm not your property as from today," said another tweet, quoting Britney's 2000 hit Stronger. 
Celebrities also reacted. Deadpool star Ryan Reynolds shared the poster for Free Guy to his Instagram story, with the words "Free Gal" and the FreeBritney flag edited into the image. 
Paris Hilton, who famously befriended Britney during the mid-2000s, also tweeted an enthusiastic message of support. 
"I'm so happy to hear this news.  It's been so long overdue but I'm so glad that Britney is on her way to finally being free," Hilton tweeted. "Sending so much love!  #FreeBritney" 
Not all reactions were positive.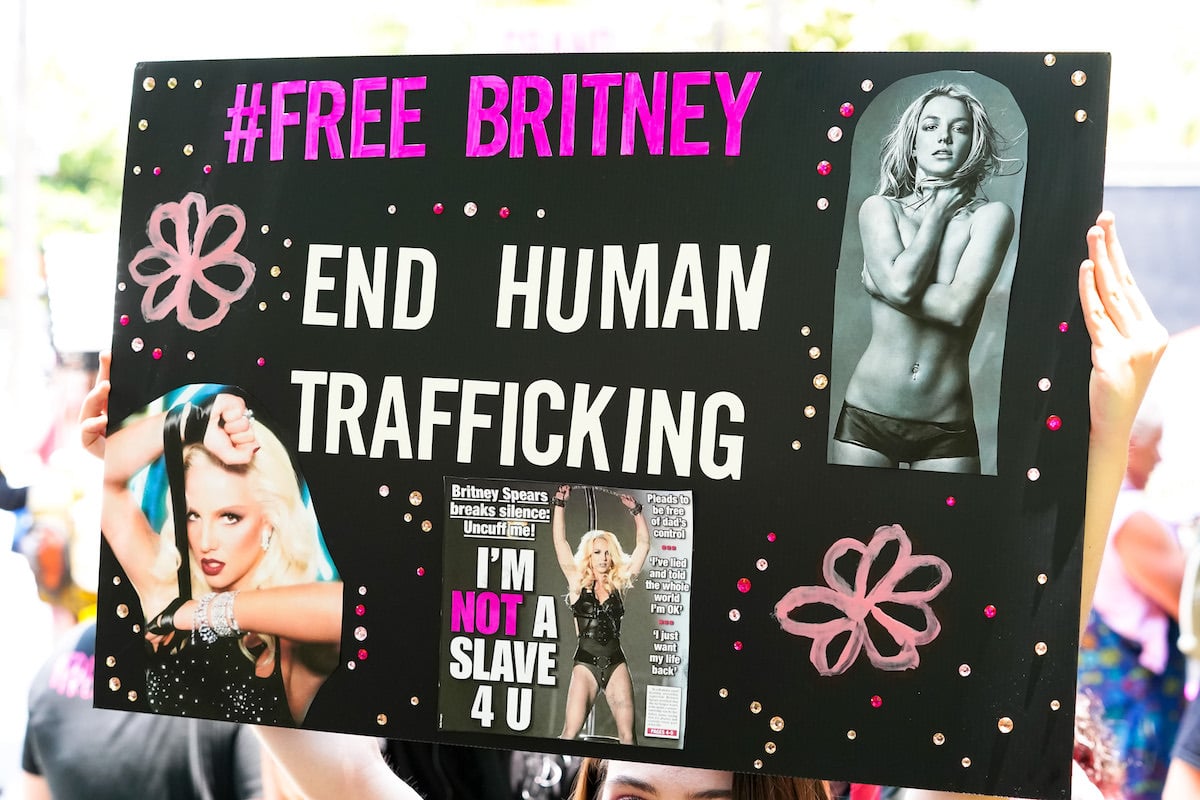 Not everyone immediately celebrated, with some skeptical social media users pointing out that Jamie Spears hadn't given a timetable for stepping down and allowing a replacement to take over.  
"In my opinion, it's a negotiation tactic to leave under the best terms for him. I imagine he wants to avoid getting suspended or removed as he can't then say the court has approved of everything I've done," tweeted one user on Friday. 
"I hate that Jamie's tactic worked and so many people think Britney is free now! So many comments on her IG are saying 'so happy you're free; they truly don't understand that even if Jamie does step down Britney still isn't free." reads another frustrated tweet. 
Meanwhile, the case continues to escalate, with Jamie Spears and Lynn Spears trading jabs about who really has Britney's best interests in mind. 
Chatter on social media regarding the case isn't expected to slow down anytime soon, either.