Fans' Least Favorite Fake 'KUWTK' Storylines Include Viagra Coffee, Porn Stars
As Keeping Up With The Kardashians winds down its final season, fans are looking back over the last 14 years of drama and glamour.
And as they reminisce, they can't help but notice that some episodes come across as pretty fake. The Kar/Jenners have spent a lot of their lives on camera, and it seems that they didn't always think they had enough going on to keep their viewers' attention.
To keep interest high, they might have manufactured events occasionally, and a couple of these storylines still annoy fans, after all these years. 
What's real on 'Keeping Up With The Kardashians'?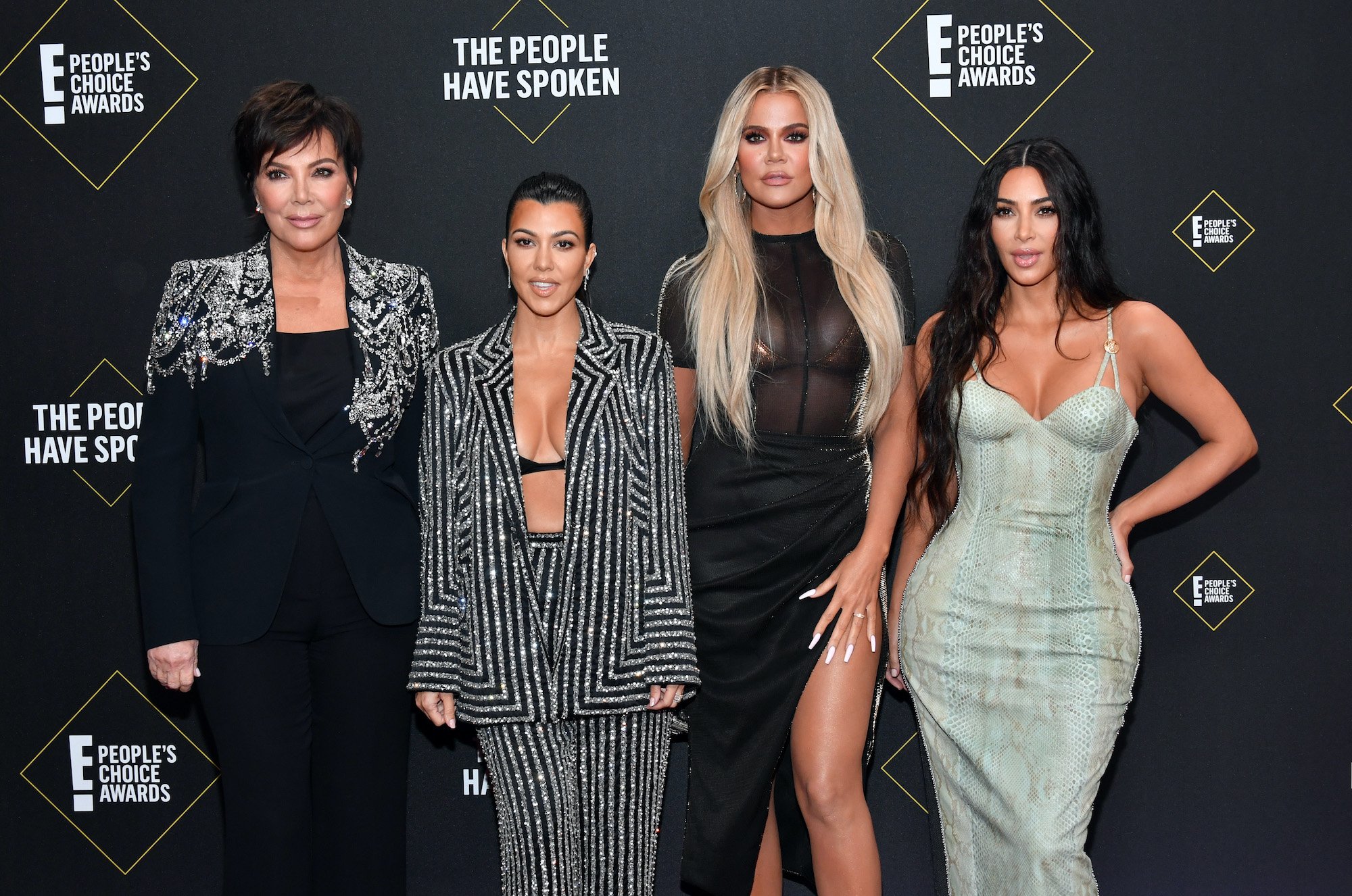 Considering how much time the family has spent on camera, at least some of this reality TV show reflects their real lives. But they've also always had a firm hand in what they show on screen. According to The Trendy, they have executive rights to edit all footage before it's aired, ensuring that they only show what they want to.
This is a wise move on their part, but it also leads fans to wonder why they choose to show some of the things they do. 
A conversation about this started on Reddit when a fan pointed out that "the show has gotten ridiculously fake and staged over the last few years." They wanted to know what other viewers' least favorite storylines were. There were plenty of responses, remembering things like hacking into someone's voicemail, to Kris getting a monkey, to Kendall contracting out her chores when she was 11 years old.
But out of all the strange events, two stood out above the rest for many people. The first one involved coffee with an extra ingredient.
Viagra coffee in the wrong hands
Before Caitlyn came out as a trans woman and divorced Kris, an episode aired showing Kris trying to spice up their marriage. Unfortunately, the technique she lands on is slipping Viagra into her spouse's coffee. That would be bad enough, but then young Rob (only 20 at the time) accidentally drank the tampered coffee instead. The result required a doctor's visit. 
The entire situation was very uncomfortable, not only physically for Rob, but for the entire family as they figured out what Kris was up to. As one Redditor put it, "who even came up with that idea and thought it was a good idea??"
In a recent bout of quarantine boredom, Caitlyn posted a video of herself watching this old episode. According to Yahoo! Sports, she summed up the scene with a laugh, saying, "See what I went through all those years?"
The porn star nanny
Another much-disliked storyline came from the first season, when Kris hired a nanny to care for Kendall and Kylie. The woman turns up for her first day of work and it quickly becomes clear that she's no Mary Poppins.
She's shown wearing a bikini all day and untying her top to sunbathe by the pool while the girls play. Later, she steps outside to smoke a cigarette, and after that, she's seen going through Kris' jewelry and closet. By the end of the day, Khloe calls Kim and informs her that the new nanny is "a whore" and "basically topless."
Commenters pointed out that the young woman was Bree Olson, a well-known adult movie star. According to Cosmopolitan, Olson was chosen specifically to play up the "slutty babysitter" idea, and she wasn't hired through a nanny agency, as stated on the show, but through her agent. The ideas for her to take off her top and go through Kris' things came from the show's producers. 
People didn't care for the way it was set up. " I cringed SO hard. Like the nanny arrives at their house in a dress and then she's suddenly only wearing a skimpy bikini to meet the whole family? It felt so forced, ugh."
As Season 20 ends, and KUWTK goes off the air for good, fans are going to miss the intrigue of their favorite famous family — whether it was manufactured or not.