Fans Miss How Close Kourtney and Khloé Kardashian Used to Be
The Kardashian-Jenners have their seasons of closeness with each other and while they are, as a family, forever tight-knit, at times some of the sisters have had a closer bond. Fans have been discussing how they've missed how close Kourtney and Khloé Kardashian once were.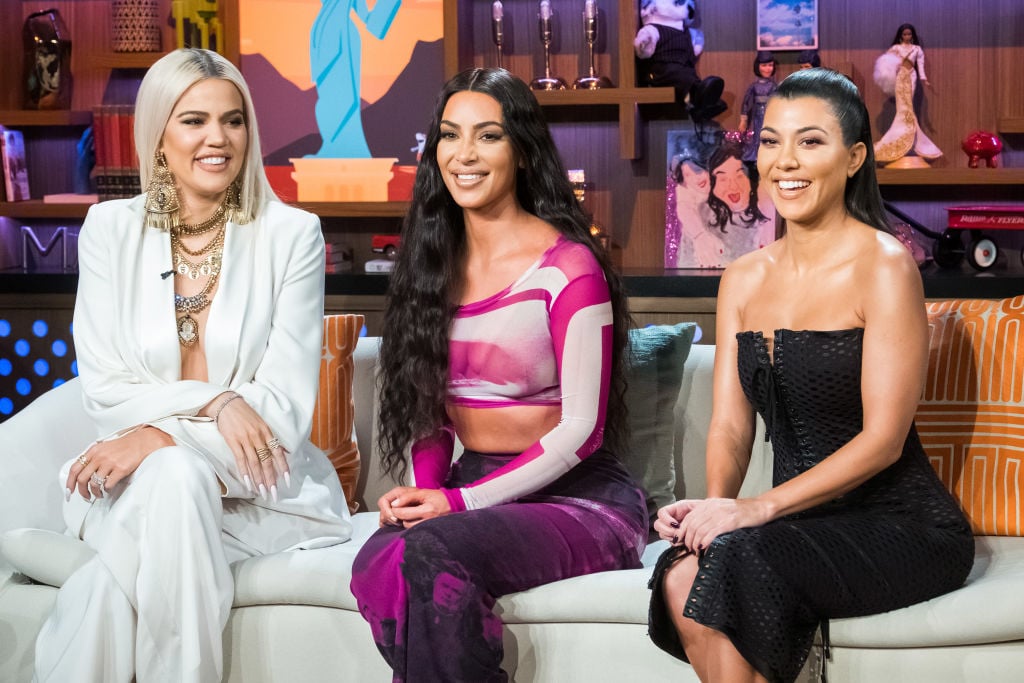 Fans miss how close Khloé and Kourtney were
In a Reddit post titled "Khloé and Kourtney's relationship," one Redditor expressed how the sisters aren't as close as they used to be.
"I hate how their relationship changed so much now it's like either fighting or plain awkward. I miss their old bond like it was a huge part of the show and the reason why I loved the show," the Reddit user explained. "Back in the day Kim was solo and doing her own thing and Khloe and Kourt were always together. Specially in Miami and everything but I feel like Khloe changed when she gave birth to True and became closer to Kim, but somehow I feel like Khloe became worse and less relatable and Kourtney is becoming a better person and working on her self, but they are so distant."
Has Khloé been insensitive to Kourtney?
Fans debated how things have cooled between the sisters, with some discussion about how Kourtney wanted off the show so she could spend more time with her kids and less time in the spotlight.
When Kourtney expressed wanting to establish boundaries on Keeping Up With the Kardashians and share less of her personal life with the cameras, Khloé seemed irritated because it meant that she had to work more on the reality show.
One Redditor agreed with the original poster, sharing, "I know. I am watching Kourtney & Khloé Take The Hamptons and Khloé was really different then. She seemed more fun and carefree. Even when Kourtney would annoy her, she didn't lash out or put her down like she does now. It makes me sad how much they've all changed…"
The Redditor also shared how "they had fun" then but "now it seems like they're trying too hard & it seems forced and fake."
Another Reddit user pointed out how "Kourtney sacrificed her relationship for TV and views and that took its toll on her," noting that "Kim and Khloé are insensitive" about how Kourtney wanted more privacy.
Did Khloé lose fans?
Others discussed how the women have changed over the span of the show and one Redditor who said "I used to love Khloé" believes that she "lost a lot of fans" over the "whole Tristan drama." The Reddit user added, "I found it strange that Kourtney didn't seem to be supportive during Khloé's pregnancy though… It seems like Kourt also distanced herself when she started dating Younes. When they went on that sister's trip, Kourt was just on the phone dealing with Younes drama the whole time."
Is it time for the show to end? "They just need to realize that there's a time and place for everything. They had insane amounts of fame and fortune, and now it's OK to take a step back from the spotlight and focus on other things," one Reddit user expressed. "They're not going to fade into nothing overnight, I just think they love the spotlight too much to walk away from the show (especially Kim)."