Fans Notice the Kardashian-Jenners Buy New Houses and Move Around A Lot
The Kardashian-Jenners have invited fans into their world for over a decade now. They lead very extravagant lives, and it's common for people to point out the huge differences between the Kardashian-Jenner family and average folks.
One thing fans recently noticed is the amount of times various the family members have moved from one house to another. It seems that they buy new houses and leave old ones behind way more frequently than many people do.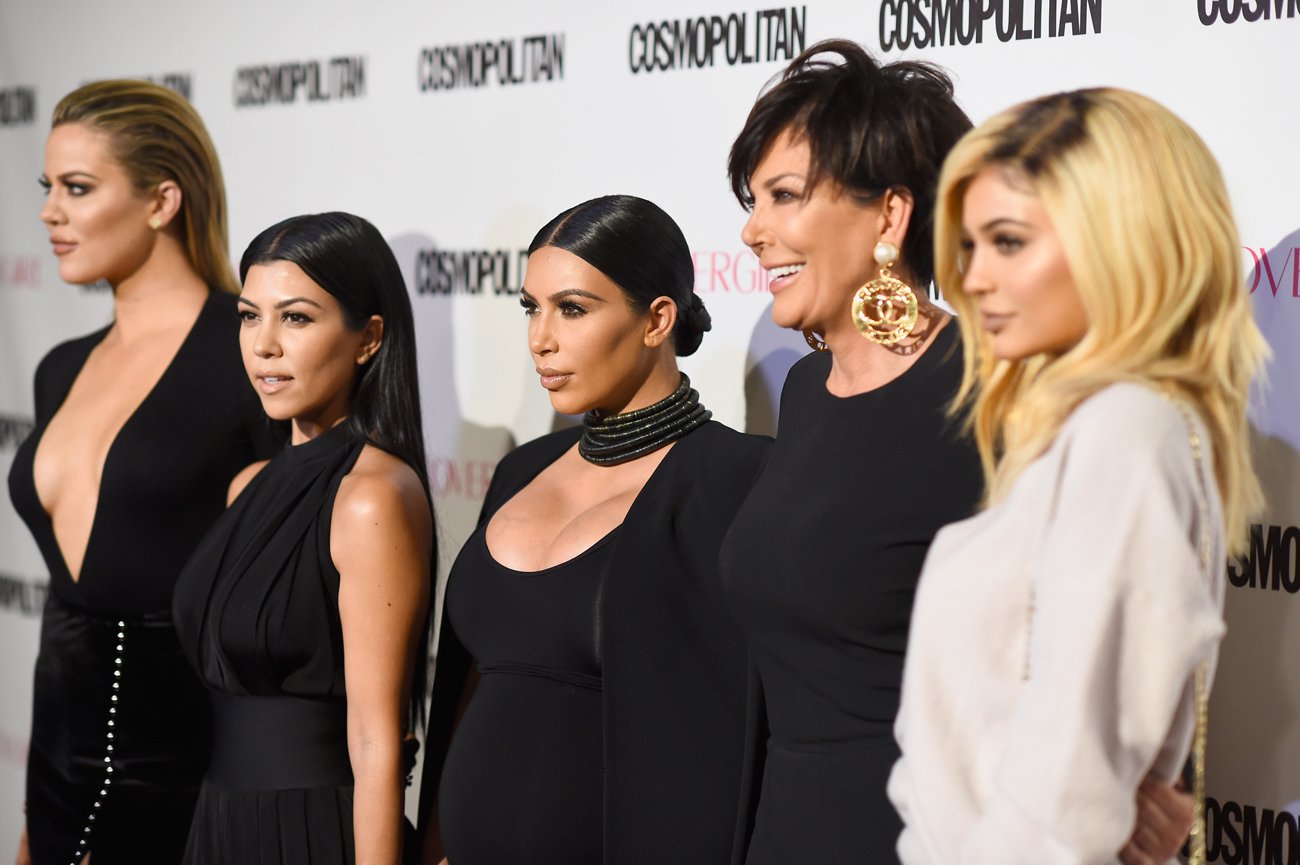 Kris Jenner and Khloé Kardashian recently bought new houses
The matriarch of the family, Kris Jenner, and her middle daughter, Khloé Kardashian, recently bought new houses after selling their old ones.
In April, Kris sold her previous home to Coty heiress Katharina Harf, for $15 million. According to Dirt, she bought the home three years ago and used it as her primary residence until its sale this year.
Meanwhile, Khloé sold her previous home in early November for $15.5 million, according to Architectural Digest. She originally bought it from Justin Bieber in 2014, and it now belongs to filmmaker Dhar Mann.
Kris and Khloé recently bought newly-built houses right next to each other in Hidden Hills, a community in Calabasas, California, that has been home to the Kardashian-Jenners for many years now.
Other Kardashian-Jenners also have a pattern of only living in a house for a short time
Kris and Khloé only lived at their previous home for a few years before moving out. Other Kardashian-Jenners also seem to have a similar pattern with their houses.
For example, Kylie Jenner bought her first home in 2015 when she was 17 years old. Since then, she has moved around to a few more houses in Calabasas. Her most recent move came in the spring of 2020 when she acquired a $36.5-million home.
Kendall Jenner also bought her first house in 2014 at age 18. Like her younger sister Kylie, Kendall has also bought and sold a few houses over the years. Her most recent move was in 2019 when she bought Charlie Sheen's former Beverly Hills pad for $8.55 million, and it has since become her primary residence.
Meanwhile, Kim Kardashian and her husband, Kanye West, bought their current home in 2014, though they have only been living in it since 2017.
Kourtney Kardashian may be the family member who has been residing at her current home the longest. She moved into her $8.5-million house in 2014 and has been living there with her kids ever since.
Some fans speculate the possible reasons behind the Kardashian-Jenners' habit of moving a lot
While it's normal for people to move to different places for work or education, some fans find it interesting that the Kardashian-Jenners keep moving to new houses that are often in the same area.
In a recent Reddit thread, fans speculate on some of the possible reasons for the family's pattern of moving around a lot.
One person believes many wealthy people buy and sell houses often like the Kardashian-Jenners, saying, "The ultra rich do this a lot. I think it's because they don't have anything else to buy. They already have everything they want, the only thing that's challenging to buy anymore is real estate or high end rare collector items like antique or spec model cars."
Similarly, another fan pointed out that they might like to move when their tastes don't match with their houses anymore. The person wrote, "Tastes and what's in style changes, they can just afford to keep moving when they want a new aesthetic. I would too tbh, I'm in NYC so I move often bc I rent, I wouldn't want to live in the same place for too long."
In any case, regardless of the reasons behind the Kardashian-Jenners' habit of switching up houses, one can't deny that it is an incredible luxury that sets the family apart from many average folks.